StarTech.com
StarTech's new family of Thunderbolt 3 adapters that let one TB3 port to drive two 4K 60Hz displays are now available for sale. One of the adapters supports two DisplayPort 1.2 outputs, whereas another features two HDMI 2.0 headers. The devices are bus powered and do not use any kind of image compression technologies. When Intel introduced its Thunderbolt 3 interface two years ago, the company noted that one cable can drive two daisy chained 4Kp60 displays using one TB3 cable - as TB3 can carry two complete DisplayPort 1.2 streams - greatly simplifying dual-monitor setups. The reality turned out to be more complicated. At present, there are not a lot of displays supporting Thunderbolt 3 USB Type-C input along with an appropriate output to...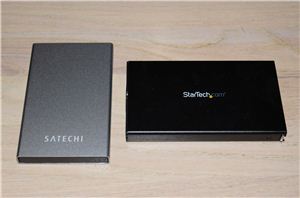 Storage bridges come in many varieties within the internal and external market segments. On the external side, they usually have one or more downstream SATA ports. The most popular...
33
by Ganesh T S on 9/26/2016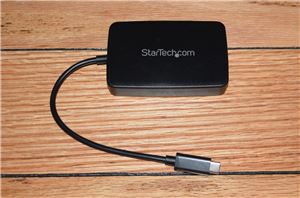 Thunderbolt 3 has got off to a great start as the premium choice for high-speed external I/O - be it external GPU docks or for taking full advantage of...
15
by Ganesh T S on 8/3/2016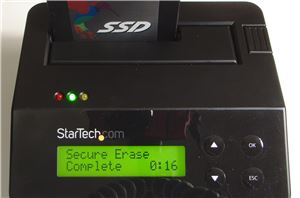 When StarTech.com first offered up their USB 3.0 Standalone Eraser Dock for review, it took me a little while to really figure what it was for. The name is...
38
by Billy Tallis on 2/16/2016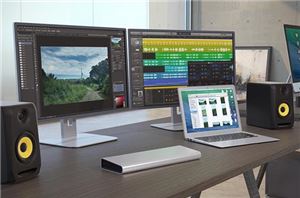 Modern laptops are getting thinner with every generation and it becomes increasingly harder for PC makers to integrate multiple ports into them. Nonetheless, end-users still need to connect their...
25
by Anton Shilov on 2/12/2016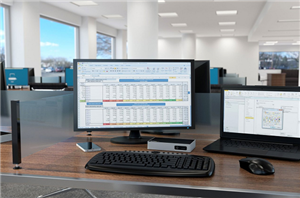 StarTech has launched three new USB based docking stations for the home-office or BYOD workforce. Being that they are based on USB 3.0, they will work with any Windows...
11
by Brett Howse on 12/10/2015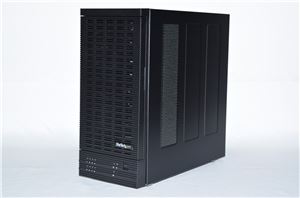 Network Attached Storage (NAS) devices have become quite popular over the last five years or so, but Direct Attached Storage (DAS) units were the go-to devices for consumers looking...
21
by Ganesh T S on 8/11/2015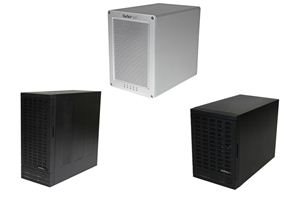 StarTech.com specializes in gadgets performing niche, yet handy functions. We have reviewed a few of their products such as the USB 3.0 to SATA IDE HDD docking station and...
4
by Ganesh T S on 2/28/2015