Skylake-SP
Dell EMC on Tuesday introduced its new-generation rugged PowerEdge XR servers, designed to work in harsh environments of industrial sites or even conflict zones. The new machines are equipped with Intel's latest Xeon Scalable (Skylake-SP) processors along with up to 512 GB DDR4 memory and up to 30 TB of solid-state storage. In addition, the new PowerEdge XR2 features a special common access card that provides an additional way of authentication to drive data encryption and can instantly render the machines useless to the enemy once removed. As computing becomes pervasive, servers get needed everywhere, including severe environments, such as industrial sites, rural areas, conflict zones and others. Dell is among a few companies that offer ruggedized laptops, tablets, and other hardware, so the company...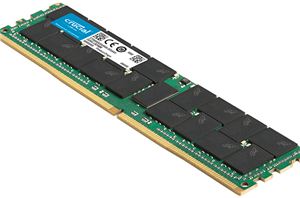 Crucial has started shipments of its fastest and highest density server-class memory modules to date. Crucial's 128 GB DDR4-2666 LRDIMMs are compatible with the latest memory-dense servers. These modules...
28
by Anton Shilov on 12/2/2017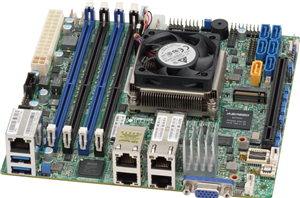 One of the interesting sub-announcements to come out of Intel's EPYC benchmark numbers was a slide on the 'momentum' of Intel's new Xeon Scalable Platform using Skylake-SP cores. Alongside...
8
by Ian Cutress on 11/29/2017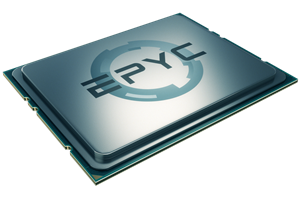 Although the AMD EPYC is definitely a worthy contender in the server space, AMD's technical marketing of the new CPU has been surprisingly absent, as the company not published...
94
by Johan De Gelas & Ian Cutress on 11/28/2017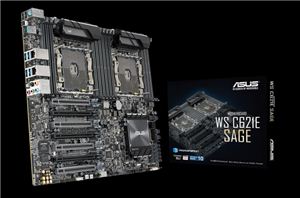 ASUS has quietly announced a new motherboard: the WS C621E SAGE (or just 'Sage' for short). This workstation class board offers users dual Intel LGA-3647 sockets with CPUs up...
46
by Joe Shields on 10/24/2017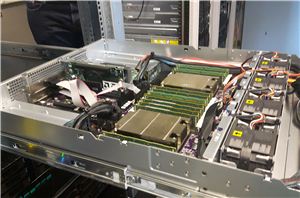 In our series of Best CPU guides, here's the latest update to our recommended workstation CPUs list. All numbers in the text are updated to reflect pricing at the...
100
by Ian Cutress on 10/2/2017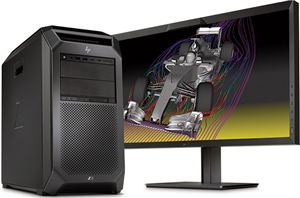 HP has updated its most powerful dual-processor Z8 workstation line with the latest components. The new systems contain up to two Intel Skylake-SP Xeon CPUs with up to 56...
12
by Anton Shilov on 9/14/2017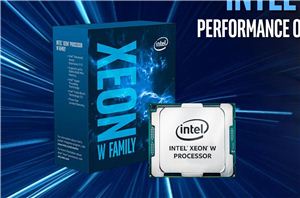 On the professional side of the CPU space, Intel's new Xeon Scalable Processor family, based on the Skylake-SP architecture, is suiting up against the new EPYC processors from AMD...
49
by Ian Cutress on 8/29/2017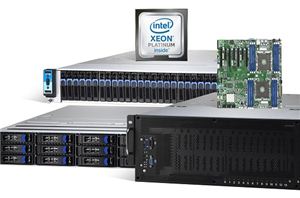 A few weeks ago we talked about Tyan's demonstration of two new HPC servers for high-performance computing and deep workloads, the Tyan FT77D-B7109 and FT48B-B1700. Tyan looks to continue...
2
by Joe Shields on 7/13/2017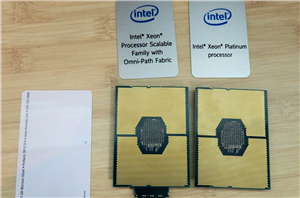 This morning kicks off a very interesting time in the world of server-grade CPUs. Officially launching today is Intel's latest generation of Xeon processors, based on the "Skylake-SP" architecture...
219
by Johan De Gelas & Ian Cutress on 7/11/2017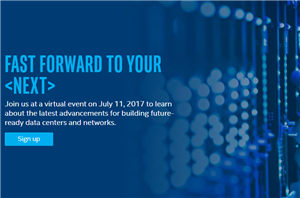 Today Intel is running an event announcing the latest developments in their data center business. We're ready to live blog the registration-only event, and expect to see Navin Shenoy...
11
by Ian Cutress & Anton Shilov on 7/11/2017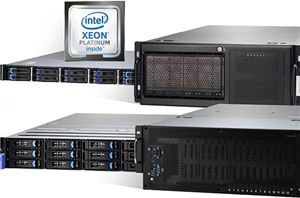 At ISC 17 this sweek, TYAN has demonstrated two new HPC servers based on the latest Intel Xeon processors for high-performance computing and deep learning workloads. The new HPC...
3
by Anton Shilov on 6/23/2017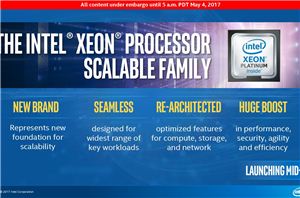 One of the more interesting elements of last week's news was that some of the names of the future Intel Xeon processors, based on the Skylake microarchitecture, were accidentally...
21
by Ian Cutress on 5/4/2017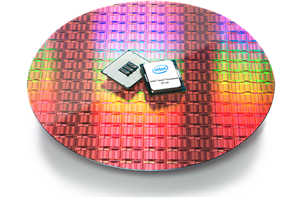 Presumably by accident, Intel this week has published a list of its upcoming processors that belong to the soon-to-launch Skylake Xeon families. The names were published by Intel in...
32
by Ian Cutress & Anton Shilov on 4/27/2017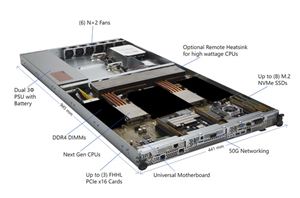 As part of the European Digital Infrastructure Summit in London this week, Microsoft's Azure team will be lifting the lid on Project Olympus, the next generation hyperscale cloud hardware...
15
by Ian Cutress on 11/1/2016