Showa Denko
Showa Denko K.K. (SDK) announced on Thursday that it had completed the development of its microwave assisted magnetic recording (MAMR) platters for next-gen hard drives. The company is set to ship platters to Toshiba, which plans to start sampling of its new 18 TB nearline HDDs later this year. In addition to MAMR media, Showa also plans to release disks based on the heat assisted magnetic recording (HAMR) technology in the future.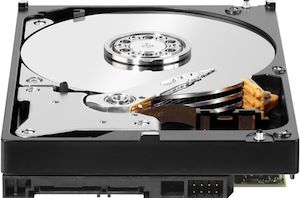 HOYA Corp., an optical glass maker from Japan, announced this week that it had started construction of its new production facility for hard drive platter glass substrates. These substrates...
10
by Anton Shilov on 2/14/2019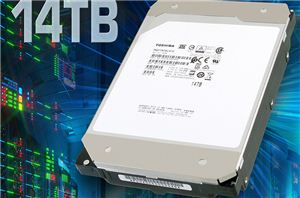 Toshiba is announcing its first family of helium-filled hard drives today. It includes the industry's first 14 TB HDD with nine platters featuring perpendicular magnetic recording (PMR) technology without...
24
by Anton Shilov on 12/7/2017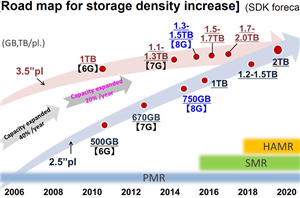 Toshiba recently started to ship its single-platter 1 TB 2.5"/7 mm hard drives in the HDD market for notebooks. The drive is based on Showa Denko K.K.'s (SDK) 9th...
9
by Anton Shilov on 11/20/2017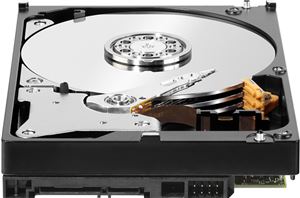 While many client devices use solid-state storage technologies nowadays, hard disk drives (HDDs) are still used by hundreds of millions of people and across virtually all datacenters worldwide. Heat-assisted...
72
by Anton Shilov on 12/24/2015