Sandy Bridge
Intel's hardware accelerated video transcode engine, Quick Sync, was introduced two years ago with Sandy Bridge. When it was introduced, I was immediately sold. With proper software support you could transcode content at frame rates that were multiple times faster than even the best GPU based solutions. And you could do so without taxing the CPU cores. While Quick Sync wasn't meant for high quality video encoding for professional production, it produced output that was more than good enough for use on a smartphone or tablet. Given the incredible rise in popularity of those devices over recent history and given that an increasing number of consumers moved to notebooks as primary PCs, a fast way of transcoding content without needing tons of CPU...
Last week we published our preview of Intel's 2011 Core microarchitecture update, codenamed Sandy Bridge. In the preview we presented a conservative estimate of what shipping Sandy Bridge performance...
43
by Anand Lal Shimpi on 9/1/2010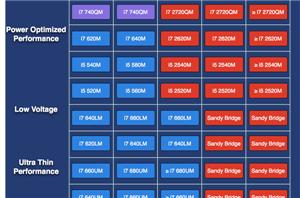 Late last week we pulled back the covers on Intel's next-generation Core architecture update: Sandy Bridge. Due out in Q1 2011, we learned a lot about Sandy Bridge's performance...
55
by Anand Lal Shimpi on 8/30/2010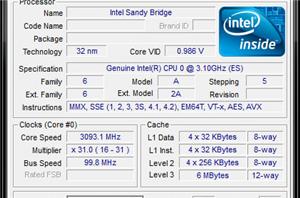 Every two years Intel is committed to introducing a new microprocessor architecture. It's a part of the whole tick-tock strategy that Intel hatched back in 2005 - 2006. Thus...
211
by Anand Lal Shimpi on 8/27/2010