Radeon Technologies Group
This morning AMD is taking the wraps off of their next line of video cards, the Radeon RX 500 series. Like past video card lineup refreshes, the RX 500 series is based on AMD's existing GPU architecture, Polaris, but shipping in new configurations and at new prices in order to boost AMD's GPU performance and their competitiveness. This gives AMD and its partners something new to sell for 2017, while at the same time also giving them something even faster to tempt current 300/200 series owners into upgrading to Polaris. Adding an extra wrinkle into all of this, there's even a new Polaris GPU joining the family, albeit at the low end.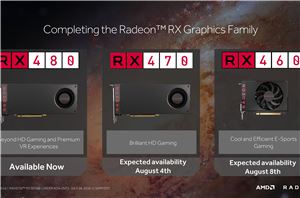 Back before Radeon RX 480 even launched, AMD briefly teased the next two cards in their lineup at E3 2016's PC Gaming Show. These cards, the Radeon RX 470...
56
by Ryan Smith on 7/28/2016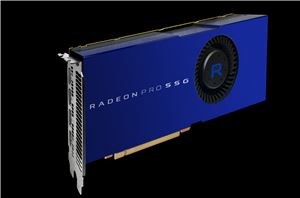 As part of this evening's AMD Capsaicin event (more on that later), AMD's Chief Architect and SVP of the Radeon Technologies Group has announced a new Radeon Pro card...
120
by Ryan Smith on 7/25/2016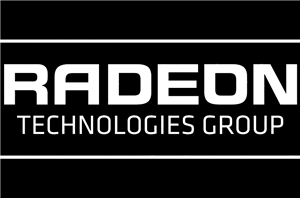 This is something that initially caught me off-guard when I first realized it, but AMD historically hasn't liked to talk about their GPU plans much in advance. On the...
99
by Ryan Smith on 12/8/2015