Radeon Technologies Group
Ever since Raja Koduri abdicated his leadership post at AMD's Radeon Technologies Group in favor of a similar post at Intel, the big question on everyone's mind has been what would become of the RTG and who would lead it. While AMD – and ATI before it – is far from a stranger to graphics, the formation of the RTG in 2015 marked an important point in the development of AMD's graphics business, as it was finally re-made whole under the AMD umbrella. As a business-within-a-business, RTG was largely seen as Raja's baby, so his departure was destined to have a large impact. Now just a bit over two months later, we finally know the fate of RTG. Today AMD is announcing the new leadership...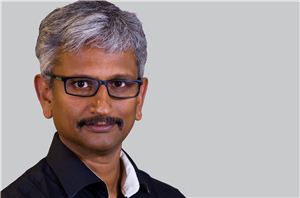 On the day following what's perhaps one of the greatest (and oddest) product design wins for AMD's Radeon Technologies Group, a second bit of surprising news is coming out...
54
by Ryan Smith on 11/7/2017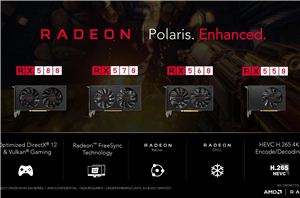 This morning AMD is taking the wraps off of their next line of video cards, the Radeon RX 500 series. Like past video card lineup refreshes, the RX 500...
54
by Ryan Smith on 4/18/2017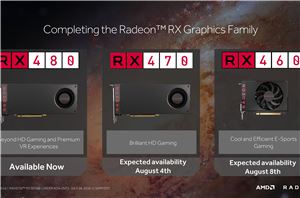 Back before Radeon RX 480 even launched, AMD briefly teased the next two cards in their lineup at E3 2016's PC Gaming Show. These cards, the Radeon RX 470...
56
by Ryan Smith on 7/28/2016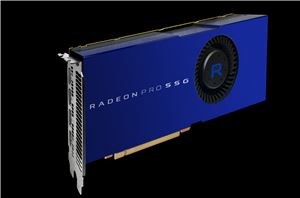 As part of this evening's AMD Capsaicin event (more on that later), AMD's Chief Architect and SVP of the Radeon Technologies Group has announced a new Radeon Pro card...
120
by Ryan Smith on 7/25/2016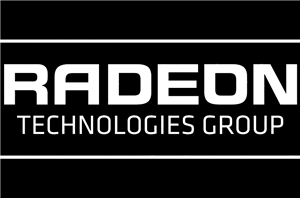 This is something that initially caught me off-guard when I first realized it, but AMD historically hasn't liked to talk about their GPU plans much in advance. On the...
99
by Ryan Smith on 12/8/2015