pureview
As expected, with the release of Windows Phone 8 GDR3, OEMs are releasing phones to go with the update. Nokia, the leader in Windows Phone, announced two phablets, a tablet, and some neat new software features coming with GDR3 updates for Nokia phones. As always, specs. Lumia 1520 Lumia 1320 Lumia 2520 OS Windows Phone 8 GDR3 Windows Phone 8 GDR3 Windows RT 8.1 SoC MSM8974, 2.2 GHz MSM8930AB, 1.7 GHz MSM8974, 2.2 GHz Battery 12.92 WHr, 3400 mAh 12.92 WHr, 3400 mAh 30.4 WHr, 8000 mAh Rear Camera F/2.4, 20MP 5MP 6.7MP, F/1.9 Front Camera 1.2MP .3MP 2MP RAM 2 GB 1GB 2 GB Display 6" 1080p LCD 6" 720p LCD 10.1" 1080p, LCD, AH-IPS Storage 32GB internal, microSD 8GB internal, microSD 32GB internal, microSD Nokia's answer to phones like the Xperia Z Ultra and Note 3 is the Lumia 1520. The industrial design, as with all Lumia devices, remains an evolution of the Nokia N9. It appears that...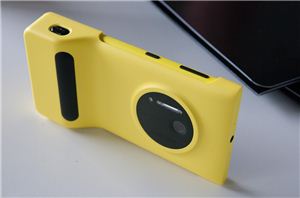 Today Nokia announced their new flagship smartphone, the Lumia 1020. I've already posted about the announcement and details, and what it really boils down to is that the Lumia...
69
by Brian Klug on 7/11/2013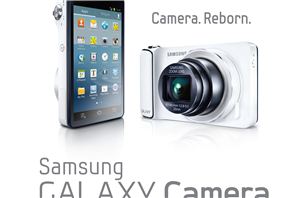 Earlier today at IFA 2012, Samsung officially announced what will be their first point and shoot form factor camera running Android 4.1. The device is named the Samsung Galaxy...
22
by Brian Klug on 8/30/2012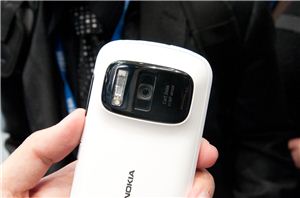 The last time we played with the Nokia PureView 808 was at MWC, where I came away very impressed with the device and what I saw in terms of...
17
by Brian Klug on 6/18/2012