PS5012-E12
Seagate is refreshing their consumer SSD lineup with 96-layer 3D NAND, and introducing a new flagship model: the FireCuda 520, Seagate's first PCIe 4.0 SSD. As with every other consumer PCIe 4.0 SSD so far, the Seagate FireCuda 520 uses the Phison E16 controller. The FireCuda 520 arrives several months after the first Phison E16-based SSDs, and Seagate has used the time to refine the product a bit. They haven't made any firmware tweaks that affect performance, but the FireCuda 520 does use a Seagate-specific firmware variant that includes some extra security measures to protect against firmware hacks, and it's been through some extra QA. In terms of hardware, the FireCuda 520 is a pretty standard Phison E16 reference design using Toshiba/Kioxia BiCS4 96-layer 3D...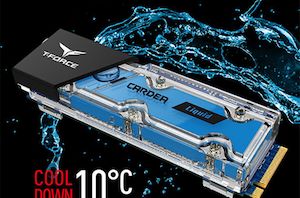 With liquid cooling options already available for most PC components, it was only a matter of time until someone did it for PC storage as well. And now that...
32
by Anton Shilov on 7/26/2019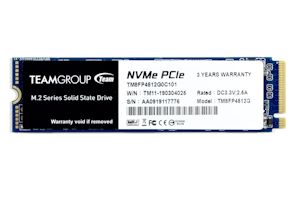 Team Group's MP34 is a high-end NVMe SSD based on the familiar combination of the Phison E12 controller and Toshiba 3D TLC, but the price drops enabled by the...
16
by Billy Tallis on 5/15/2019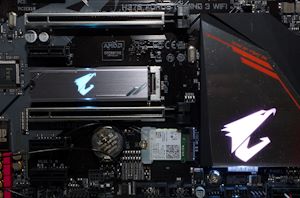 GIGABYTE entered the SSD market last year somewhat timidly with entry-level SATA drives, and they've been working their way up the market since. Their new Aorus RGB SSDs are...
23
by Billy Tallis on 4/10/2019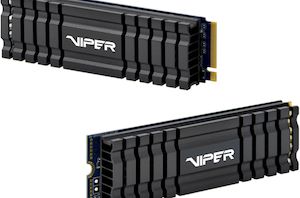 Patriot this week started sales of its top-of-the-range VPN100-series SSDs. Prototypes of these drives based on the Phison PS5012-E12 controller were demonstrated at CES 2018, but it took the...
31
by Anton Shilov on 3/29/2019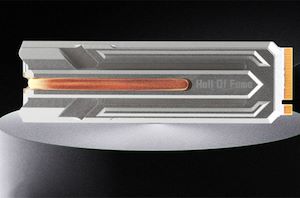 Palit Microsystems, which owns a number of GPU brands, entered SSD market a little more than two years ago with entry-level offerings to simplify product development and avoid competition...
22
by Anton Shilov on 3/28/2019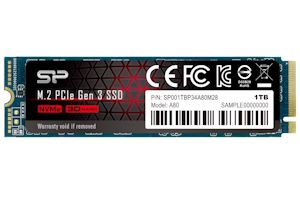 Today we're looking at Silicon Power's P34A80 high-end NVMe SSD, another drive based on the Phison E12 controller and Toshiba 64L 3D TLC NAND, but with newer firmware than...
3
by Billy Tallis on 2/28/2019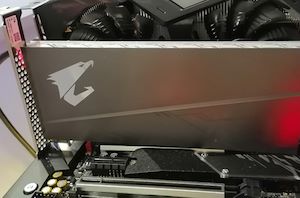 Last year when GIGABYTE introduced its first SSDs, the company took a cautious approach only released entry-level drives. At this year's CES the company finally unveiled its high-performance SSDs...
2
by Anton Shilov on 1/17/2019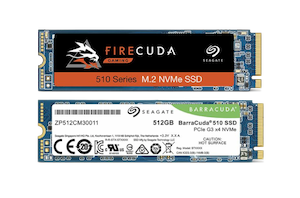 Seagate recently returned to the consumer SSD market with the BarraCuda SSD. It didn't make much of a splash, but Seagate got their feet wet and kicked off a...
4
by Billy Tallis on 1/7/2019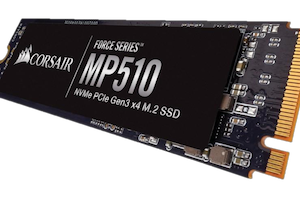 The Corsair Force MP510 isn't the first retail Phison E12 drive to hit the shelves but it's the first one to hit our testbed. The Phison controller paired with...
42
by Billy Tallis on 10/18/2018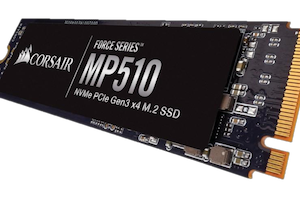 Today Corsair is launching the Force Series MP510 as their new high-end M.2 NVMe SSD. The MP510 is a big improvement over the preceding MP500, replacing the Phison E7...
12
by Billy Tallis on 10/16/2018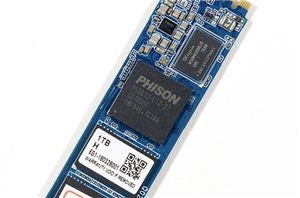 Phison and its partners have been absent from the high-end SSD market in the past couple of years. This is partly because its memory supplier, Toshiba, was somewhat late...
14
by Anton Shilov on 9/7/2018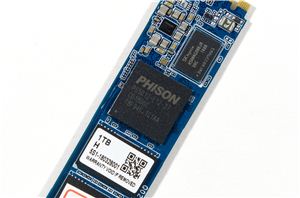 Phison's latest NVMe SSD controller will soon power a new generation of high-end consumer SSDs that may bring great performance and power efficiency to a cheaper price bracket than...
28
by Billy Tallis on 7/18/2018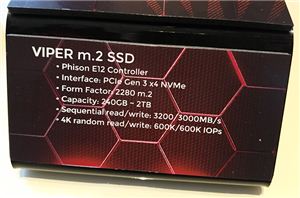 In January, Patriot demonstrated its upcoming Viper M.2-branded high-end SSDs. The new drives are powered by Toshiba's 64-layer BICS 3D NAND flash memory and Phison's latest PS5012-E12 controller. The...
5
by Anton Shilov on 2/8/2018