Power Assessment Tool
The last few years have seen an increase in adoption of the USB Type-C connector. It has simultaneously been accompanied by additional technological innovations on top of it. This has created a need for devices and tools to monitor the communication over the connector - in particular, the power delivery (USB-PD) aspect. The Google Twinkie (developed in 2014) was the original USB-PD Sniffer. Since then, many devices have attempted to replicate at least some of the functionality in a more user-friendly manner. ChargerLAB's KM003C is one of the latest premium solutions in the list, and it ticks many of the boxes that other solutions do not. Read on to find out whether it can achieve the true openness of the Google Twinkie.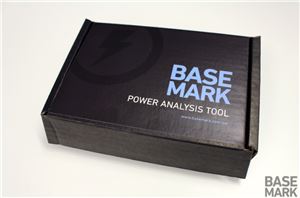 Basemark has traditionally been a software company. We've seen and used a lot of their benchmarking test suites including Basemark OS and Basemark X. Seeking to expand its portfolio...
10
by Andrei Frumusanu on 3/2/2016