Phison
Corsair is launching a new round of PCIe 4.0 M.2 NVMe SSDs based on the latest reference designs from Phison plus Corsair's own heatsink designs. Starting off, the Corsair MP600 CORE is their first PCIe 4.0 SSD with QLC NAND flash memory. This uses the older Phison E16 controller so peak performance only pushes a little bit beyond what would be possible with PCIe 3.0, but it's still a step up from the Corsair MP400. Corsair MP600 CORE Specifications Capacity 1 TB 2 TB 4 TB Form Factor M.2 2280 PCIe 4 x4 Controller Phison E16 NAND Flash 3D QLC DRAM 1 GB 2 GB Sequential Read (MB/s) 4700 4950 Sequential Write (MB/s) 1950 3700 3950 Random Read IOPS (4kB) 200k 380k 630k Random Write IOPS (4kB) 480k 580k Power Consumption Read 5.6 W 6.3 W 6.0 W Write 5.7 W 6.8 W 7.4 W Warranty 5 years Write Endurance 200 TB 0.1 DWPD 400 TB 0.1 DWPD 800 TB 0.1 DWPD MSRP $154.99 (15¢/GB) $309.99 (15¢/GB) $644.99 (16¢/GB) We have a sample of the 2TB MP600 CORE...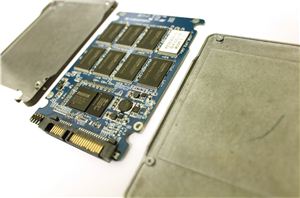 When I reviewed MyDigitalSSD's BP3, I have to say I was positively surprised. A relatively unknown manufacturer combined with a Phison controller is not the most promising mix. With...
35
by Kristian Vättö on 4/3/2013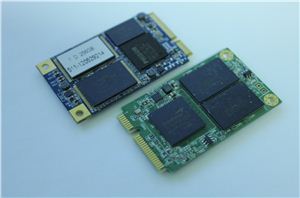 Every now and then we receive a request from a smaller SSD manufacturer to review their products. We rarely say no to such a request and we try to...
49
by Kristian Vättö on 1/22/2013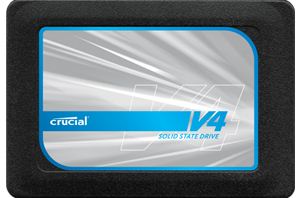 As with virtually all consumer electronics devices, there is market for various types and levels of SSD. Not everyone is ready to pay the premium for the fastest possible...
44
by Kristian Vättö on 11/22/2012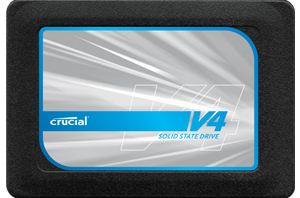 Crucial's m4 SSD has been extremely popular. It's priced very competitively and although it's not the fastest SATA 6Gb/s SSD, its performance is still very good. Crucial has now...
20
by Kristian Vättö on 7/31/2012