MRAM
Samsung today announced that it has started mass production of its first commercial embedded Magnetic Random Access Memory (eMRAM). Made using its 28FDS (28nm FD-SOI) process technology, the eMRAM module promises to offer higher performance and endurance when compared to eFlash. Furthermore it can be integrated into existing chips, according to the manufacturer. Magneto resistive RAM uses a resistance-based method that determines what data is stored in a cell, which in turn is based on reading the orientation of two ferromagnetic films separated by a thin barrier. Samsung calls this process Magnetic Tunnel Junction, or MTJ. MRAM is one of the highest-performing and most durable non-volatile memory technologies currently exists. Because its eMRAM does not require an erase cycle before writing data, it is 1,000...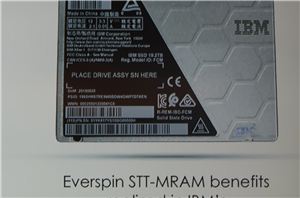 A new generation of IBM's FlashSystem storage appliances will be adopting a new architecture with magnetoresistive RAM (MRAM) write caches instead of capacitor-backed DRAM. MRAM is one of the...
15
by Billy Tallis on 8/6/2018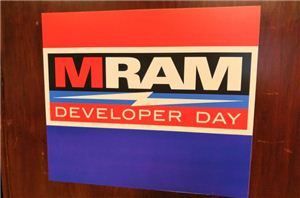 Third Keynote in this session is from IBM Research: STT-MRAM is Ready for Applications Today.
0
by Ian Cutress on 8/6/2018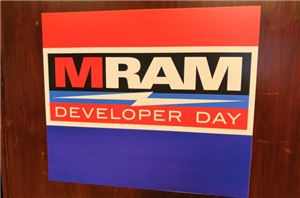 Second Keynote today is from GlobalFoundries, Everspin's MRAM partner.
1
by Ian Cutress on 8/6/2018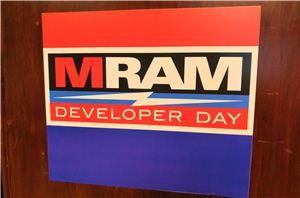 Prior to Flash Memory Summit, the first order of business is the MRAM Developer Day. The key talks today revolve around Everspin, a leader in MRAM Technology, GlobalFoundries, and...
3
by Ian Cutress & Billy Tallis on 8/6/2018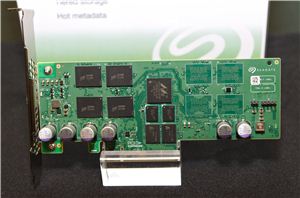 In spite of a fire that closed the exhibition floor last week at Flash Memory Summit, Seagate managed to set up several live demos and display their latest SSDs...
7
by Billy Tallis on 8/15/2017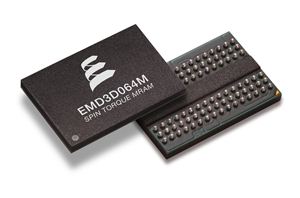 Magnetoresistive RAM manufacturer Everspin has announced their first MRAM-based storage products and issued two other press releases about recent accomplishments. Until now, Everspin's business model has been to sell...
22
by Billy Tallis on 3/8/2017