Movidius
Intel on Wednesday introduced a new series of computer vision accelerators powered by a combination of Movidius chips and Arria FPGAs. Dubbed the Vision Accelerator Design series, the new devices are designed to simplify the development and manufacturing of devices featuring computer vision. The vision accelerators will be available to select customers of Intel. While Intel is not publicly announcing specific SKUs, the accelerators will be available with either Intel's Movidius VPUs or their Arria 10 FPGAs, and will come in PCIe, mini PCIe, and M.2 form factors. The Movidius-based devices are primarily intended for edge devices – think cameras, low-power servers, and the like – while the Arria 10 devices are higher power and meant for what Intel is dubbing "edge servers". Being based...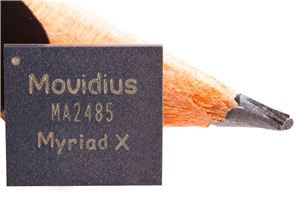 Today, Intel subsidiary Movidius is announcing the Movidius Myriad X vision processing unit (VPU), a low-power system-on-chip (SoC) intended for deep learning and AI acceleration in vision-based devices such...
13
by Nate Oh on 8/28/2017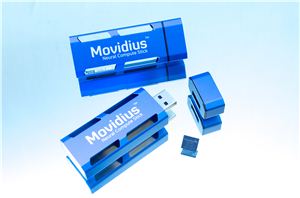 Today Intel subsidiary Movidius is launching their Neural Compute Stick (NCS), a version of which was showcased earlier this year at CES 2017. The Movidius NCS adds to Intel's...
38
by Nate Oh on 7/20/2017