MLC
ADATA has announced its new SSD aimed at the very high end of the market. The new flagship XPG SX9000 drives are based on the Marvell 88SS1093 BTB2 controller and are paired with Toshiba's 2D MLC NAND flash memory. Later on, the company plans to switch to Toshiba's 3D MLC NAND for a product that will succeed the SX9000 SSD series. The ADATA XPG SX9000 SSDs use the Marvell 88SS1093 BTB2 controller, which sports three processor cores and 8 NAND channels, with 4 banks per channel for 32 targets in total. The IC is an improved version of the 88SS1093 with higher frequencies and performance to boost speeds of higher-end SSDs. The 88SS1093 BTB2 supports a Marvell's third-generation ECC technology based on the LDPC algorithm...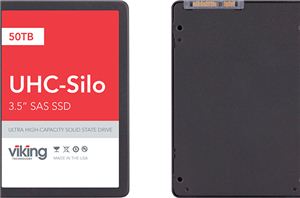 Viking Technology has started shipping their new lineup of ultra high capacity (UHC) SSDs designed to replace 3.5" HDDs in capacity-demanding applications that can take advantage of flash memory...
32
by Anton Shilov on 7/15/2017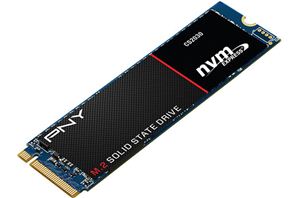 PNY has introduced its new CS2030 lineup of higher-end SSDs designed for desktops and laptops with M.2-2280 slots. The new drives are based on Phison's PS5007-E7 controller for PCIe...
2
by Anton Shilov on 12/30/2016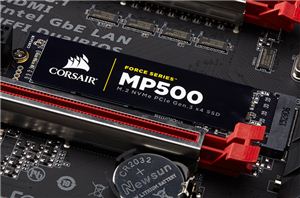 Corsair on Tuesday introduced its flagship Force MP500 lineup of SSDs targeting high-performance gaming PCs. The new drives come in an M.2-2280 form-factor with a PCIe 3.0 x4 interface...
18
by Anton Shilov on 12/16/2016
Western Digital has introduced a new family of Ultrastar SS200 SAS SSDs that wed high-performance with capacities up to 7.68 TB as well as relatively high endurance. The drives...
6
by Anton Shilov on 12/7/2016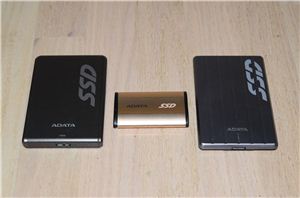 We have seen rapid developments in flash technology over the last few years. Performance has been going up at one end (with various new options for interfacing with the...
10
by Ganesh T S on 11/4/2016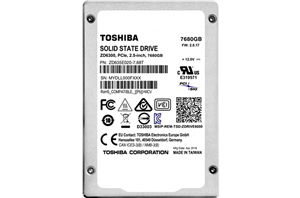 Toshiba has quietly expanded its ZD6300 family of SSDs with a 7.68 TB model, its most capacious storage device announced to date. The new drive was designed for mixed...
31
by Anton Shilov on 8/12/2016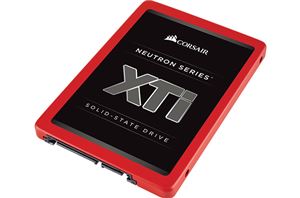 A number of SSD suppliers have released drives based on the Phison PS3110 S10 controllers, with most of these coming in Q4 2014 or Q1 2015 and targeting performance...
12
by Anton Shilov on 6/16/2016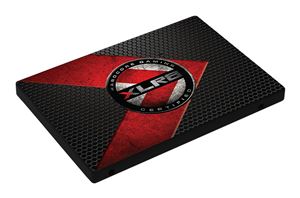 PNY's latest consumer SSDs incorporate Toshiba 15nm NAND and are based on the Phison S10 controller. The TLC-based PNY CS1211 and MLC-based PNY CS2211 offer the rare opportunity of...
45
by Billy Tallis on 4/15/2016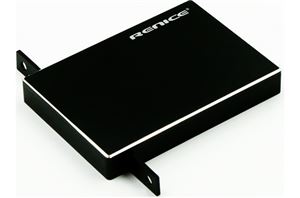 Shenzhen Renice Technology, a little-known maker of special-purpose SSDs from China, has introduced its new family of drives designed for military and rugged applications. What makes these new drives...
16
by Anton Shilov on 3/25/2016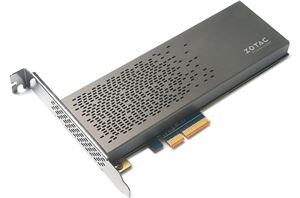 ZOTAC has formally announced its PCIe SONIX SSD, which was first demonstrated at CES earlier this year. Confirming the final specifications and design, the company said that the new...
21
by Anton Shilov on 3/2/2016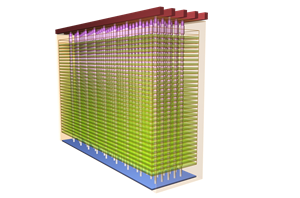 Update: We've got some more information and diagrams from Micron's Winter Analyst Conference earlier today. After samples of their upcoming 3D NAND were sighted in the wild at CES, Micron...
19
by Billy Tallis on 2/12/2016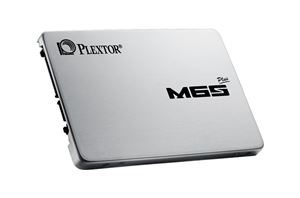 Plextor this week introduced its M6S Plus SSDs that use Toshiba's latest MLC NAND flash memory as well as a proven controller from Marvell. The new SSDs offer the...
36
by Anton Shilov on 2/10/2016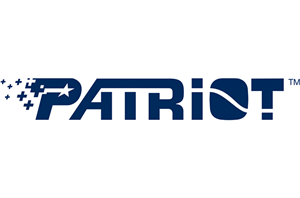 Patriot Memory has been selling solid-state drives for about eight years now. To date, virtually all of Patriot's SSDs have used the Serial ATA interface, which became a performance-limiting...
7
by Anton Shilov on 1/5/2016