Mesh Networking
ASUS has announced a family of new routers designed to satisfy the ever-increasing bandwidth demands of the modern household. ASUS unveiled the ROG Rapture GT-AX11000 (ASUS says is the world's first tri-band 802.11ax router), the RT-AX88U (more conventional dual-channel design), and the AX6100 WiFi System purpose-built for creating your own mesh network supporting AiMesh. ROG Rapture GT-AX11000 Buy ASUS RT-AC87R Wireless-AC2400 Dual Band Gigabit Router on Amazon.com The ROG Rapture GT-AX11000 is the flagship Router and built for demanding networks. The ROG Rapture has a peak aggregate throughput of nearly 11000 Mbps: up to 1148 Mbps on the 2.4 GHz band and up to 4804 Mbps each of its dual 5 GHz bands (for a total of three bands). The additional 5 GHz band can be...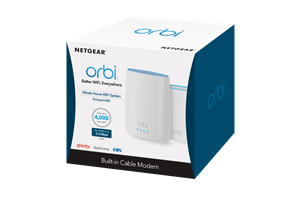 Most home networks fall under one of three categories: ISP-supplied gateway (modem and wireless router combo) with optional wireless extenders Discrete modem and a standalone wireless gateway / router (coupled with...
14
by Ganesh T S on 5/8/2018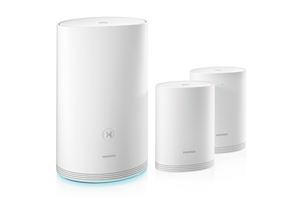 Mesh networking / whole-home Wi-Fi systems have seen rapid growth over the last couple of years. Almost all vendors in the consumer networking space have one or more offerings...
9
by Ganesh T S on 1/17/2018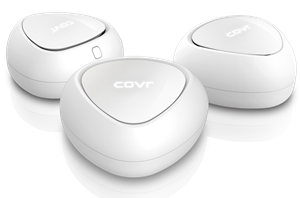 LAS VEGAS, NV — D-Link entered the mesh networking market with its Covr lineup of devices last year. Most vendors had launched their mesh platforms with a kit comprised...
1
by Ganesh T S on 1/10/2018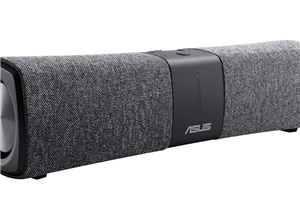 LAS VEGAS, NV — Along with their other devices being announced today, ASUS has several new products in their Connected Devices lineup, including mesh networking with smart speakers, and...
2
by Brett Howse on 1/8/2018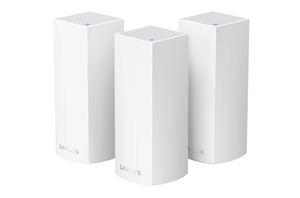 LAS VEGAS, NV — Belkin has come out with a trio of updates at CES 2018. While two are related to their Linksys offerings, their home automation / IoT...
2
by Ganesh T S on 1/7/2018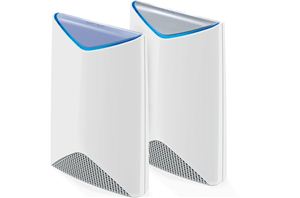 Netgear's Orbi Wi-Fi system has emerged as one of the leading mesh / Wi-Fi systems in the market in terms of performance. The platform, with its FastLane 3 marketing...
9
by Ganesh T S on 8/31/2017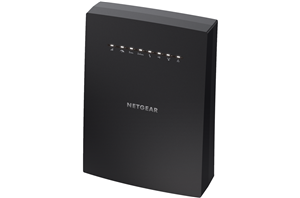 ​Netgear's Orbi system has proved to be one of the most popular kits in the emerging mesh / Wi-Fi system market. While Wi-Fi systems are not for everybody (for...
3
by Ganesh T S on 8/29/2017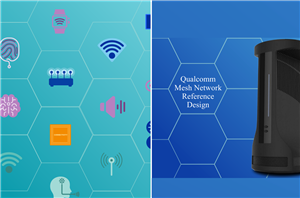 The last couple of years has seen rapid proliferation of mesh networking kits / whole-home Wi-Fi systems in the market. Recent market research suggests that the mesh network segment...
5
by Ganesh T S on 5/29/2017