MEG
The concept and implementation of RGB can be a deal-breaker when buying a new motherboard. With many models to choose from, not many are brave enough to drop the rainbow lighting money spinning feature. The new MSI MEG X570 Unify takes a different approach with a unified all-black design and drops all integrated RGB LEDs and shares the same core feature set as the X570 Ace model with 2.5 gigabit Ethernet, a Wi-Fi 6 802.11ax wireless interface, and three PCIe 4.0 x4 M.2 slots. The MSI MEG X570 Unify combines sleek and uniformed all-black aesthetics without the swathes of RGB LEDs which some users find garish. With similar specifications to the MSI MEG X570 Ace which we reviewed at launch, the MEG X570 Unify takes...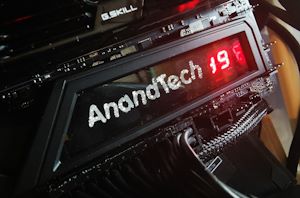 With the introduction of AMD's X570 chipset, motherboard vendors have upped its game in the premium stakes with a variety of premium mid-range and high-end models. The MEG X570...
118
by Gavin Bonshor on 8/28/2019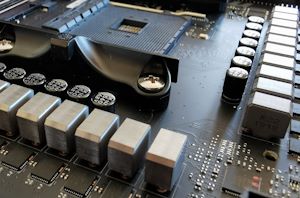 In our first X570 motherboard review we have the MSI MEG X570 Ace. This motherboard represents MSI's high-end range and sits in the top 3 of its product stack...
86
by Gavin Bonshor on 7/18/2019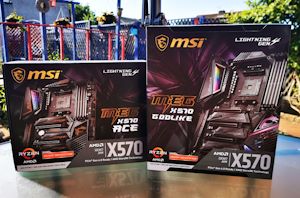 The next generation of AMD Ryzen 3000 processors is edging closer to being released, and we'll see the results on July 7th. But alongside the new 7 nm processors...
90
by Gavin Bonshor on 6/28/2019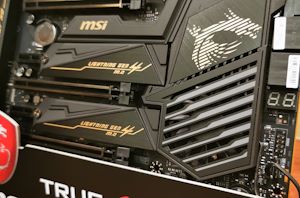 With a theme that fits in with AMD's 50th anniversary, MSI has unveiled the MEG X570 Ace motherboard. With a black and gold design for a more elegant look...
11
by Gavin Bonshor on 5/29/2019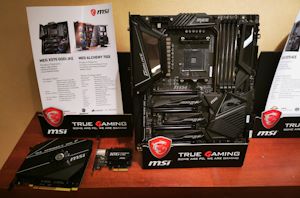 At Computex 2019, MSI has unveiled its flagship motherboard on the new AMD X570 chipset: the MEG X570 Godlike. It features a bundled 10 GbE add-in card, three onboard...
18
by Gavin Bonshor on 5/28/2019