Matrox
Matrox on Monday announced that Lorne Trottier, a co-founder of Matrox, has acquired 100% ownership of the Matrox group of companies, which includes three divisions: Matrox Imaging, Matrox Graphics, and Matrox Video. Founded in 1976 by Lorne Trottier and Branko Matić, Matrox may not be a widely-known name among the PC crowd these days as it has been years since the company released its own GPU and essentially quit the market of consumer graphics cards. Back in the day, Matrox's Parhelia and Millennium G400/G450/G550 graphics cards provided superior 2D image quality (something that was very important back in the CRT era), but failed to offer competitive performance in 3D games. This failure led the company to leave the market of consumer graphics cards and focus...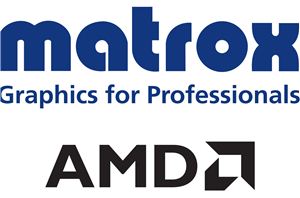 If you go back far enough in the computer industry, there have been many successful video card companies. Back before the whole 3D craze kicked off, some of the...
36
by Jarred Walton on 9/3/2014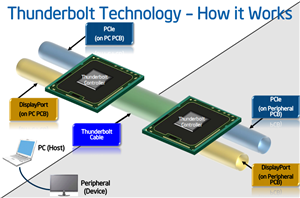 So far Thunderbolt accessory offerings have been fairly limited and conventional. There are several external storage solutions with Thunderbolt support but the only advantage they provide over USB 3.0...
13
by Kristian Vättö on 6/5/2012