Killer Wireless-AC 1550
LAS VEGAS, NV — MSI's GT75VR Titan Pro, a more than capable premium gaming laptop, gets a notable update in the wireless department. Last year's model used the Killer 1535 and was 'limited' to 867 Mbps. The latest GT75VR Titan Pro will soon begin shipping with the recently announced Killer 1550 that is capable of transfer rates to 1.73 Gbps for twice the throughput. The Killer 1550 is a conglomeration of Rivet and Intel to combine all the features that Rivet wanted to bring the table, but with Intel designing and manufacturing the chip. Our Dr. Ian Cutress says this in our recent Killer Wireless-AC 1550 article: "The end result is that the AC 1550 should have the stability of Intel (in fact, the AC9260...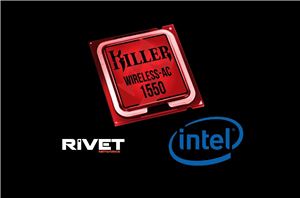 LAS VEGAS, NV — One of the main criticisms about the Killer network controllers, either wireless or wired, is that they aren't Intel. The hardware isn't Intel, or the...
19
by Ian Cutress on 1/8/2018