Hybrid Drive
Yesterday Western Digital and SanDisk announced their collaboration for hybrid hard drives (or SSHDs as they are now called). The idea behind the move is that SanDisk will supply Western Digital with iSSDs (I'll explain what these are in a bit), which WD will then integrate with their hard drives to act as a read/write cache. The new 2.5" WD Black that was first showcased at IDF last year will be the first fruit of the collaboration, and it will also be WD's first SSHD. WD's approach with SSHDs is slightly different from Seagate's. Seagate simply put a NAND package on the PCB and used their own controller manage it. SanDisk's iSSD, on the other hand, is a standalone SSD with a SATA 6Gbps interface...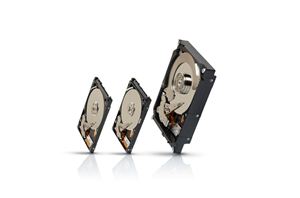 A few days ago we reported that Seagate would stop selling 7200 RPM 2.5" hard drives by the end of the year. Now we know why. Seagate will continue...
53
by Anand Lal Shimpi on 3/5/2013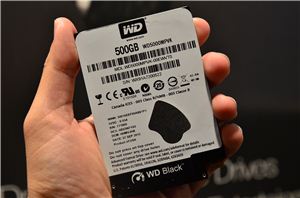 Remember the 5mm hybrid HDD announcement from yesterday? I just spent some time with the drive itself at the IDF Tech Showcase. The 5mm drive will be OEM-only at...
17
by Anand Lal Shimpi on 9/11/2012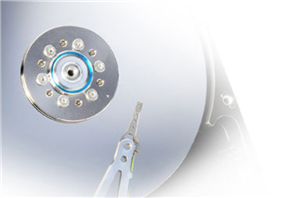 Intel's Ultrabook push has forced hard drive makers to do two things: take hybrid drives more seriously (because of the Ultrabook performance requirements) as well as focus on thinner...
13
by Anand Lal Shimpi on 9/10/2012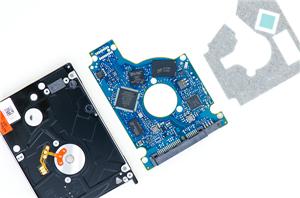 To say I liked the original Momentus XT would be an understatement. While Seagate had the lofty goal of negating the need for an SSD with its first mass-market...
98
by Anand Lal Shimpi on 12/13/2011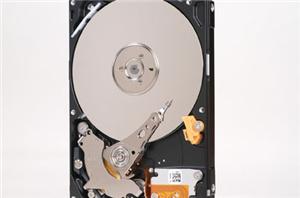 The promise of Hybrid HDDs has come and gone with no champion. Today Seagate is announcing its Momentus XT, a 2.5" 7200 RPM notebook drive (9mm form factor) with...
120
by Anand Lal Shimpi on 5/24/2010