HelioSeal
Western Digital has started to ship its new HGST Ultrastar Hs14 hard drives, promoted as being suitable for cloud datacenters and for hyperscale developments. The capacity increase from its predecessor, the Ultrastar Ha10, from 10TB to 14 TB offers a significant performance improvement. The new 14 TB HDD is based on shingled magnetic recording technology, which is a system that naturally focuses more on sequential write performance. These drives will only be available with host management, which means it will not be available to general consumers, but only to select customers of HGST. The HGST Ultrastar Hs14 relies on Western Digital's fourth-generation HelioSeal enterprise platform which integrates eight platters and features various internal components specially designed for such hard drives. The new helium-filled HDD...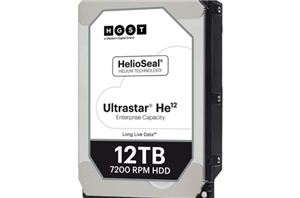 Western Digital recently announced that it had sold 15 million helium-filled hard drives, indicating that sales of such HDDs are accelerating. Since the launch of the HGST HelioSeal platform...
29
by Anton Shilov on 5/13/2017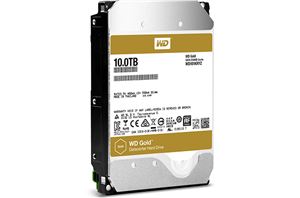 Western Digital has this week introduced its new 10TB datacenter-class helium-filled WD Gold hard drive. This drive, according to WD, boasts higher performance compared to its predecessor combined with...
34
by Anton Shilov on 8/4/2016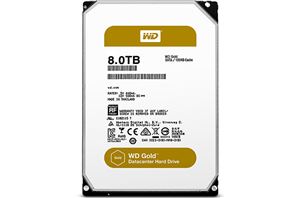 Western Digital has announced a new family of hard drives specifically for data centers. The new WD Gold HDDs will feature multiple technologies that the company uses to build...
30
by Anton Shilov on 4/19/2016