HBM2
Samsung this week announced that it had started mass production of its second-generation HBM2 memory code-named "Aquabolt". The new memory devices have 8 GB capacity and operate at 2.4 Gbps data rate per pin. To hit the new data rate, Samsung had to apply new technologies related to TSV design and thermal control. Samsung intends to offer the new memory to customers for use in next-gen HPC, AI and graphics solutions. General architecture of Samsung's new 8 GB HBM2 "Aquabolt" memory is similar to the company's previous-gen 8 GB HBM2 "Flarebolt" devices: each KGSDs (known good stacked die) is comprised of eight 8-Gb memory ICs (integrated circuits) interconnected using TSVs (through silicon vias) in an 8-Hi stack configuration. Every KGSD features a 1024-bit bus and...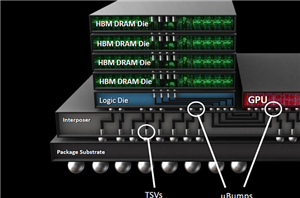 SK Hynix was the first DRAM manufacturer to start producing HBM Gen 1 memory in high volume back in 2015. However, the company is somewhat behind its rival Samsung...
23
by Anton Shilov on 8/4/2017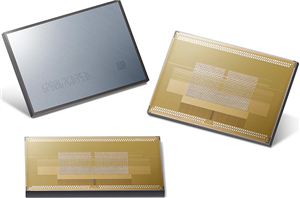 Samsung on Tuesday announced that it is increasing production volumes of its 8 GB, 8-Hi HBM2 DRAM stacks due to growing demand. In the coming months the company's 8...
34
by Anton Shilov on 7/19/2017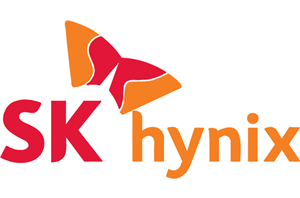 SK Hynix has added GDDR6 memory chips to its product catalogue, revealing their general specifications and launch timeframe sometimes in Q4 2017. As expected, the new GDDR6 ICs will...
17
by Anton Shilov on 5/20/2017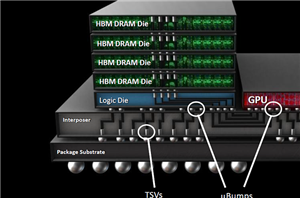 SK Hynix has quietly added its HBM Gen 2 memory stacks to its public product catalog earlier this month, which means that the start of mass production should be...
43
by Anton Shilov on 8/1/2016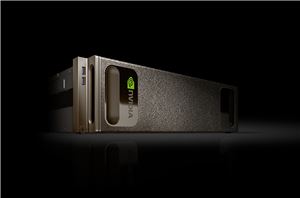 For a few years now, NVIDIA has been flirting with the server business as a means of driving the growth of datacenter sales of their products. A combination of...
30
by Ryan Smith & Ian Cutress on 4/6/2016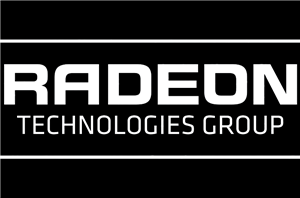 Although AMD's GDC 2016 "Capsaicin" event was primarily focused on game development – it is the Game Developers Conference, after all – AMD did spend a brief moment discussing...
54
by Ryan Smith on 3/15/2016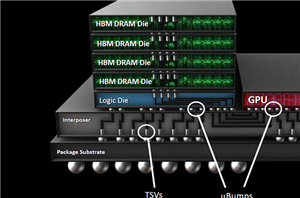 The high-bandwidth memory (HBM) technology solves two key problems related to modern DRAM: it substantially increases bandwidth available to computing devices (e.g., GPUs) and reduces power consumption. The first-generation...
42
by Anton Shilov on 1/20/2016