GIGABYTE Server
The workstation and server markets are big business for not only chip manufacturers such as Intel and AMD, but for motherboard vendors too. Since AMD's introduction of its Zen-based EPYC processors, its prosumer market share has been slowly, but surely, creeping back. One example of a single socket solution available on the market is the GIGABYTE MZ31-AR0. With support for AMD's EPYC family of processors, the MZ31-AR0 has some interesting components including its 2 x SFP+ 10 G Ethernet ports powered by a Broadcom BCM57810S controller, and four SlimSAS slots offering up to sixteen SATA ports.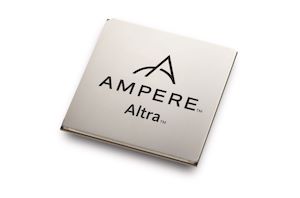 Several years ago, at a local event detailing a new Arm microarchitecture core, I recall a conversation I had with a number of executives at the time: the goal...
69
by Dr. Ian Cutress on 3/3/2020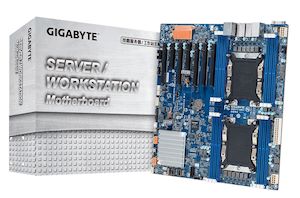 Outside of the plethora of AMD-related announcements of late, GIGABYTE has announced a pair of Intel motherboards for its workstation and server board users. The GIGABYTE MU71-SU0 is designed...
7
by Gavin Bonshor on 12/23/2019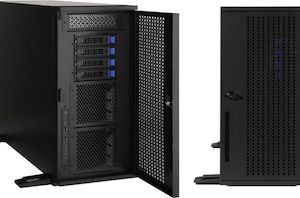 With many enterprise platforms developers have various goals for their software, such as high performance, throughput, storage, or tackling the main issue of the day. It's one thing to...
10
by Ian Cutress on 1/9/2019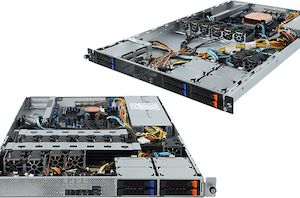 GIGABYTE has released its first servers based on overclockable Core X-series processors that offer a higher single-thread performance when compared to regular server CPUs. The new Overclocking Servers R161-series...
7
by Anton Shilov on 12/13/2018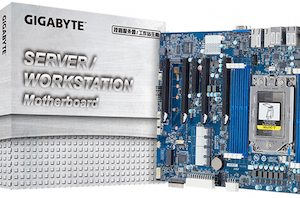 AMD's EPYC processor has made it into servers and supercomputers, yet it still has to find its place inside workstations. To a large degree that is because up until...
29
by Anton Shilov on 11/7/2018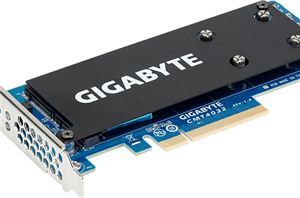 GIGABYTE B2B has launched two PCIe riser cards for M.2 SSDs designed to build ultra-fast storage sub-systems consisting of multiple M.2 drives. The CMT4030-series risers will be available through...
20
by Anton Shilov on 7/6/2018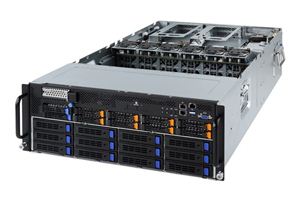 GIGABYTE has announced a pair of new GPU-focused servers, rolling out the 8x SXM2 GPU G481-S80 and the 10x PCIe GPU G481-HA0, offering data centers some of the highest...
6
by Joe Shields on 5/9/2018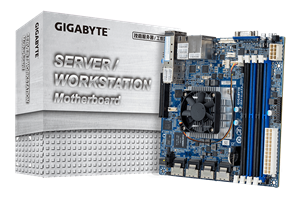 Today GIGABYTE Server (the server arm of GIGABYTE, a different BU to the motherboard team) has lifted the lid on their new MA10-ST0 motherboard and SoC combination, aimed squarely...
16
by Ian Cutress on 8/15/2017