GDDR6
SK Hynix has updated its product catalogue and now lists its GDDR6 memory chips as "available now". In addition, the company published final specifications of its GDDR6 product family, confirming 10, 12 and 14 Gbps transfer rates with 1.25 V as well as 1.35 V voltages. SK Hynix was the first DRAM maker to announce mass production of GDDR6 memory last April. Then, the company added two GDDR6 DRAM devices into its catalogue in May, disclosing their general specifications. The company promised to start GDDR6 shipments by the end of 2017, but did not make any formal announcements on the matter late last year. SK Hynix will likely make certain GDDR6-related comments in the coming weeks, but recently it published its Q1 2018 databook where...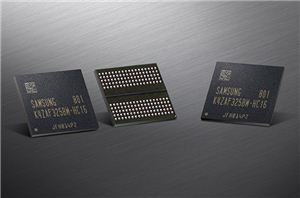 Samsung has issued an update to the GDDR6 announcement earlier this month. The company's GDDR6 lineup will include chips featuring 8 Gb and 16 Gb capacities as well as...
19
by Anton Shilov on 1/25/2018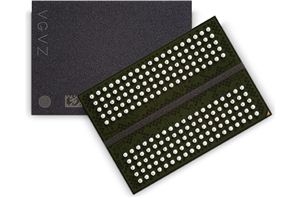 For regular AnandTech readers, the drums of GDDR6 have been beating loudly for most of the last year now. The new memory standard replaces the venerable GDDR5 memory, which...
15
by Ryan Smith on 1/23/2018
This week, Samsung has announced that it has started mass production of its GDDR6 memory chips for next-generation graphics cards and other applications. The new chips will be available...
27
by Anton Shilov on 1/18/2018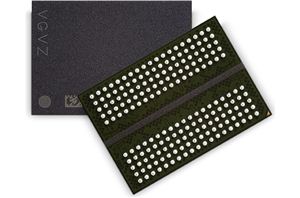 With rumors swirling pretty widely that the next generation of video cards from both vendors will be based around GDDR6 memory, there's understandably a lot of interest in the...
15
by Ryan Smith on 12/21/2017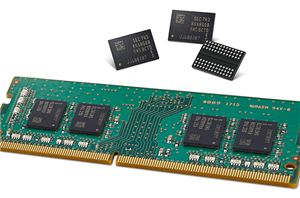 Samsung late on Wednesday said that it had initiated mass production of DDR4 memory chips using its second generation '10 nm-class' fabrication process. The new manufacturing technology shrinks die...
24
by Anton Shilov on 12/20/2017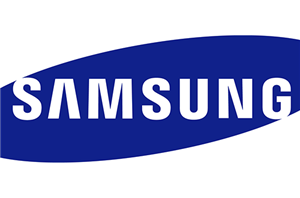 In a surprisingly early revelation, Samsung has confirmed their plans to produce GDDR6 memory. The announcement was made as a part of Samsung's pre-CES marketing campaign and does not...
21
by Anton Shilov on 11/14/2017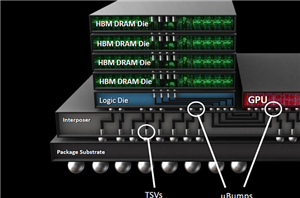 SK Hynix was the first DRAM manufacturer to start producing HBM Gen 1 memory in high volume back in 2015. However, the company is somewhat behind its rival Samsung...
23
by Anton Shilov on 8/4/2017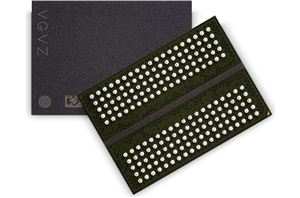 Micron has made a number of announcements in recent weeks regarding its GDDR memory for graphics cards, game consoles and networking applications. The company is reporting that they've been...
20
by Anton Shilov on 6/18/2017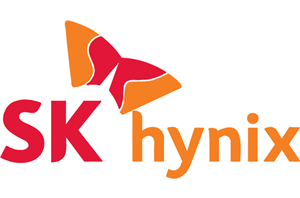 SK Hynix has added GDDR6 memory chips to its product catalogue, revealing their general specifications and launch timeframe sometimes in Q4 2017. As expected, the new GDDR6 ICs will...
17
by Anton Shilov on 5/20/2017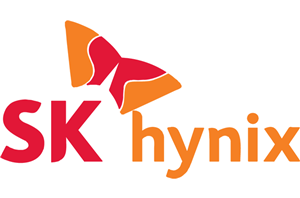 In a surprising move, SK Hynix has announced its first memory chips based on the yet-unpublished GDDR6 standard. The new DRAM devices for video cards have capacity of 8...
28
by Anton Shilov on 4/30/2017