G-Technology
Flash-based external direct-attached storage (DAS) devices have been rapidly evolving over the last few years. The emergence of USB 3.1 Gen 2 Type-C has led to external peripherals adopting it for the host interface. DAS units are no exception, and we have seen vendors release a number of Type-C devices over the last year or so. On the storage media side, there has been a move towards cheaper flash, with TLC as the primary driver. High-performance flash-based DAS units carry a premium as they are still reliant on MLC flash for providing consistent performance. In the last five years, Western Digital (WD) has made a string of acquisitions as part of the overall consolidation trend in the market. The two key ones have been HGST...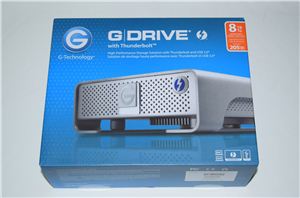 G-Technology started using HGST's helium-filled hard drives in their direct-attached storage (DAS) products earlier this year. The product lines utilizing these 8TB and 10TB drives include: G-Drive with Thunderbolt (single...
7
by Ganesh T S on 10/7/2016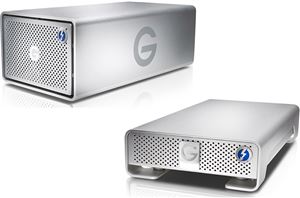 G-Technology this week introduced several new models of its G-Drive and G-RAID products with Thunderbolt 1, USB 3.0 or Thunderbolt 2 soltions. These are direct attached storage (DAS) devices...
16
by Anton Shilov on 7/22/2016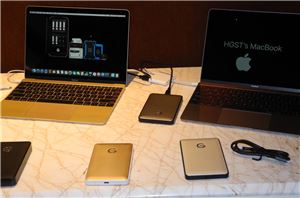 As part of every CES trip, I make it a point to visit G-Technology and see what they are introducing into the DAS (direct attached storage) market. This year...
5
by Ganesh T S on 1/17/2016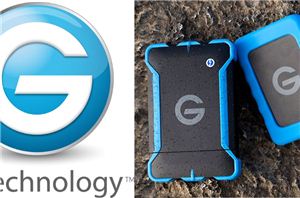 Photographers and content creators have the need for fast storage at both the editing workstation and in the field. LaCie (Seagate) and G-Technology (HGST) are the two main vendors...
2
by Ganesh T S on 1/14/2015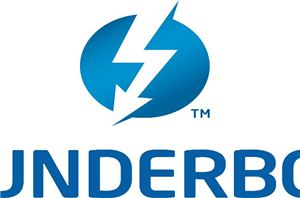 Thunderbolt is Intel's high-bandwidth, do-everything connector, designed as a potential future path for all things external to a system - displays, USB devices, external storage, PCI Express, and even...
24
by Ganesh T S on 4/11/2014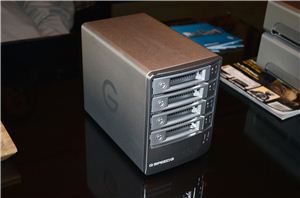 We met with HGST at their hotel suite and were interested to hear their plans now that they've been acquired by WD. Western Digital bought HGST (who had previously...
0
by Jarred Walton on 1/9/2013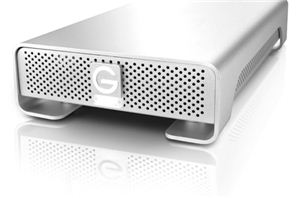 G-Technology, a company owned by Hitachi, has released an updated model of their G-RAID solution, which now adds Thunderbolt support. Essentially the G-RAID Thunderbolt is equivalent to the regular...
9
by Kristian Vättö on 4/17/2012