FreeSync 2
AOC has introduced its new Agon-series 27-inch gaming display featuring a variable refresh rate of up to 165 Hz enabled by AMD's FreeSync 2 technology. Like all Agon monitors, the AG273QX is aimed at demanding gamers and supports a multitude of features for the target audience, including special gaming modes, RGB lighting on the back, as well as G-Menu software for adjustments. The AOG Agon AG273QX display uses an 8-bit 27-inch VA panel featuring a 2560×1440 resolution, 400 nits peak brightness, a 3000:1 static contrast ratio, a maximum refresh rate of 165Hz, a 1 ms MPRT response time, and 178°/178° viewing angles. Being an AMD FreeSync 2-certified monitor, the AG273QX fully supports a variable refresh rate (presumably with a 48 Hz to 165 Hz), direct-to-display...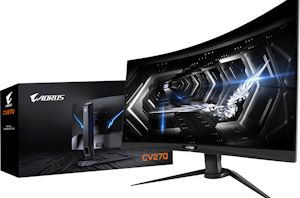 GIGABYTE has introduced a new display aimed at hardcore gamers, incorporating a multitude of capabilities aimed at the target audience. Dubbed the 'Tactical Monitor', the Aorus CV27Q is a...
21
by Anton Shilov on 9/17/2019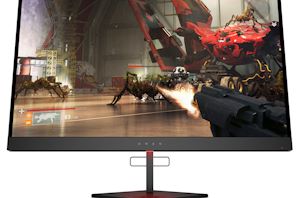 Among the monitor announcements to come out this week, HP has introduced a new display aimed at hardcore gamers and esports professionals. With a 240 Hz max refresh rate...
52
by Anton Shilov on 8/23/2019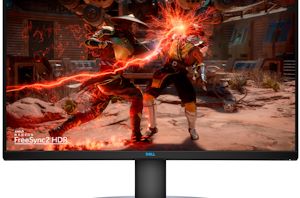 Having launched a revamped version of its flagship Alienware 34-inch curved gaming display, Dell has also put together something similar for the broader mid-range gaming market. Dell new 32-inch...
25
by Anton Shilov on 8/23/2019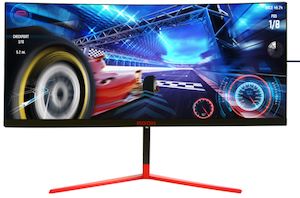 AOC is working on its new flagship display aimed at demanding gamers. The new Agon 35-inch ultra-wide display will not only feature a 200 Hz variable refresh rate, but...
31
by Anton Shilov on 4/10/2019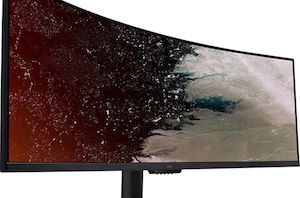 Being one of the leading suppliers of monitors for gamers, Acer has not had a single ultra-large, ultra-wide display for gamers. Until now. This week the company finally started...
12
by Anton Shilov on 3/15/2019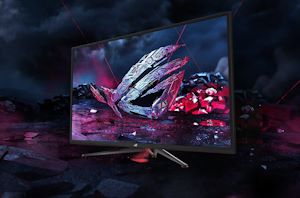 ASUS has announced their upcoming lineup of gaming monitors at CES under the Republic of Gamers branding, and as with everything in Las Vegas, bigger appears to be better...
13
by Brett Howse on 1/6/2019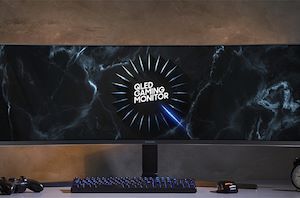 Samsung has announced its second-generation 49-inch curved display supporting AMD's FreeSync 2 technology. The new CRG9 monitor features a considerably higher resolution and brightness than the first-gen C49HG90 LCD...
33
by Anton Shilov on 1/3/2019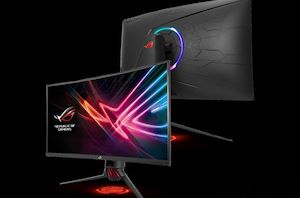 ASUS has quietly added its first AMD FreeSync 2-supporting monitor to its lineup. The ROG Strix XG32VQR is a large curved display boasting with a 144 Hz maximum refresh...
21
by Anton Shilov on 11/30/2018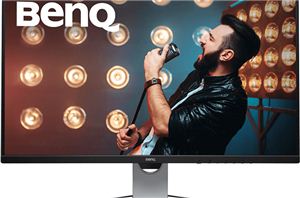 AMD's FreeSync 2 platform this week gained yet another supporter. BenQ on Thursday introduced its EX3203R gaming display that supports AMD's latest dynamic refresh rate technology along with the...
17
by Anton Shilov on 4/20/2018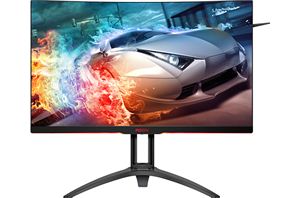 AOC on Wednesday introduced its first gaming display that supports AMD's FreeSync 2 technology, making this just the second line of FreeSync 2 monitors to be announced thus far...
21
by Anton Shilov on 4/18/2018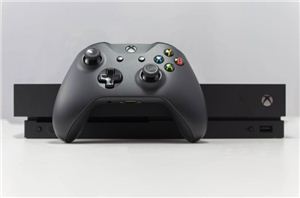 Over the weekend, Microsoft and AMD made a somewhat unexpected announcement on the debut of their new Inside Xbox show: AMD FreeSync 2 support will be coming to the...
27
by Nate Oh on 3/12/2018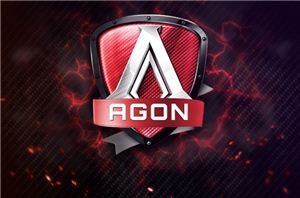 In a surprising move, AOC has announced plans to launch a new series of AGON gaming displays with a 0.5 ms response time in Q2 of next year. The...
29
by Anton Shilov on 8/26/2017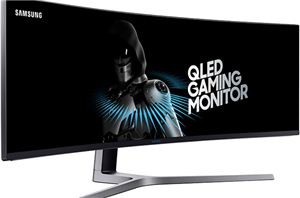 Samsung on Friday announced the C49HG90 monitor, their new flagship gaming monitor that includes virtually all of the major gaming-oriented display technologies available today. The new 49" screen has...
52
by Anton Shilov on 6/12/2017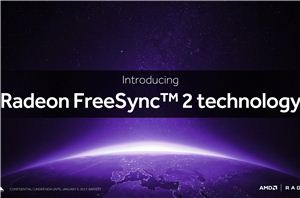 Though they don't get quite as much ongoing attention as video cards due to their slower update cadence, one of the nicer innovations in the last few years in...
51
by Ryan Smith on 1/3/2017