Everspin
Cadence and Everspin on Monday announced that Cadence's DDR4 IP and verification IP now support Everspin's 1 Gb STT-MRAM. Cadence's support will make it easier for chip designers to support MRAM. 8-bit and 16-bit DDR4 memory controllers as well as verification IP from Cadence now support Everspin's 1 Gb STT-MRAM in a JEDEC-compliant BGA package. This enables SSD controller and flash array manufacturers to add support for MRAM to their devices. Being aimed at enterprise-class SSDs (eSSDs), Everspin's 1 Gb STT-MRAM offers lower latencies than traditional NAND flash memory, and the manufacturer envisions their MRAM being used to significantly lower the overall latency and increase the random performance of MRAM-equipped drives versus typical SSDs. Everspin has done quite a lot for STT-MRAM promotion. In the last...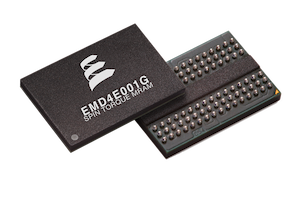 Everspin has announced that Sage Microelectronics is introducing a new enterprise SSD controller that supports Everspin's latest 1Gb magnetoresistive memory (MRAM) chips. A similar partnership between Everspin and Phison...
4
by Billy Tallis on 7/31/2019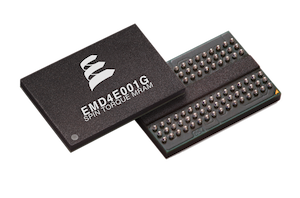 Phison and Everspin on Wednesday said that the former's upcoming controllers for enterprise-grade SSDs would natively support the latter's spin torque transfer MRAM (STT-MRAM) that will be used...
20
by Anton Shilov on 7/25/2019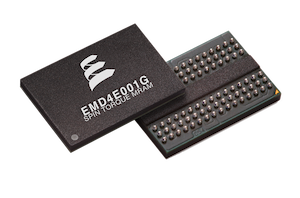 Everspin recently announced they have begun pilot production of their 1Gb STT-MRAM (Spin-transfer Torque Magnetoresistive RAM) nonvolatile memory, after shipping the first pre-production samples in December. The new MRAM...
19
by Billy Tallis on 6/24/2019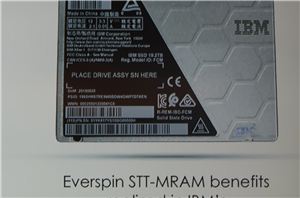 A new generation of IBM's FlashSystem storage appliances will be adopting a new architecture with magnetoresistive RAM (MRAM) write caches instead of capacitor-backed DRAM. MRAM is one of the...
15
by Billy Tallis on 8/6/2018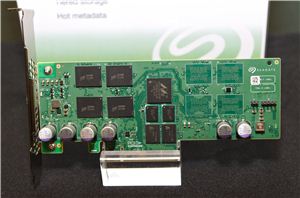 In spite of a fire that closed the exhibition floor last week at Flash Memory Summit, Seagate managed to set up several live demos and display their latest SSDs...
7
by Billy Tallis on 8/15/2017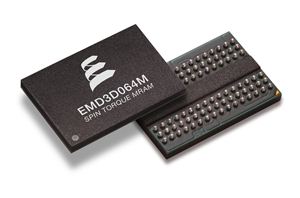 Magnetoresistive RAM manufacturer Everspin has announced their first MRAM-based storage products and issued two other press releases about recent accomplishments. Until now, Everspin's business model has been to sell...
22
by Billy Tallis on 3/8/2017