ECC
Anyone looking at a high-end Intel system has three choices: Core i9, Xeon W, or the larger socket Xeon Scalable. Those first two both use the LGA2066 socket, and have identical core/frequency configurations, but are in effect different platforms with locked motherboards for each. The benefits of the Xeon W and Xeon Scalable lie in the ability for ECC memory, vPro management features, and with some processors there are different cache variants.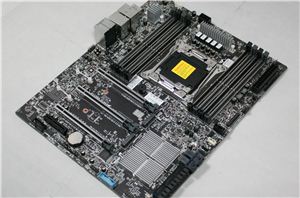 For many professionals, a consumer level board may not have the features needed to satisfy their needs. Typically these boards include additional network functions and can have more and...
8
by Joe Shields on 5/30/2018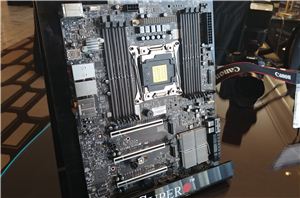 Another product on display over at Supermicro at this year's CES was that of a Xeon W motherboard. Xeon W is Intel's professional platform that is almost a copy/paste...
11
by Ian Cutress on 1/24/2018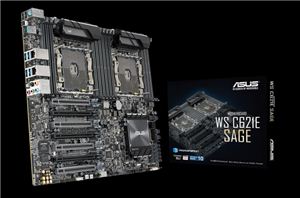 ASUS has quietly announced a new motherboard: the WS C621E SAGE (or just 'Sage' for short). This workstation class board offers users dual Intel LGA-3647 sockets with CPUs up...
48
by Joe Shields on 10/24/2017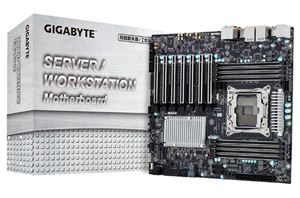 With Intel's latest release of the Xeon-W processor line, they have bridged the gap between consumer and enterprise platforms once again making cross-compatibility easier. The Xeon Skylake-W CPU addresses...
15
by Joe Shields on 8/29/2017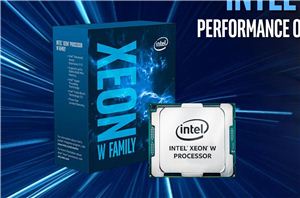 On the professional side of the CPU space, Intel's new Xeon Scalable Processor family, based on the Skylake-SP architecture, is suiting up against the new EPYC processors from AMD...
50
by Ian Cutress on 8/29/2017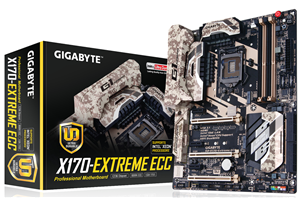 When we reviewed the GIGABYTE MW31-SP0, I stated at the time that due to the design of many of the Xeon focused motherboards, only two or three were actually...
31
by Ian Cutress on 10/17/2016