DeskMini
ASRock has been at the forefront of the small form-factor (SFF) PC revolution right from the Sandy Bridge days. Starting with the Core HT series in the early 2010s, the company moved on to the Beebox (NUC clones) , and recently settled on the DeskMini lineup (based on mini-STX boards). At the 2022 CES, the company is introducing a new SFF PC - the DeskMeet. It is meant to be a step up from the DeskMini - allowing for a custom motherboard, more RAM slots, and space for discrete GPUs. ASRock is delivering all this in a chassis with a 8L volume with two configurations - one based on the Intel B660 platform, and another based on the AMD X300 chipset (AM4 socket). The key...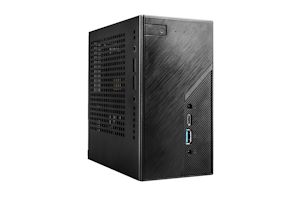 The mini-STX form-factor was introduced by Intel in 2015 to provide additional options in the burgeoning small form-factor (SFF) PC space. Since then, vendors such as ASRock, ECS, and...
26
by Ganesh T S on 12/29/2020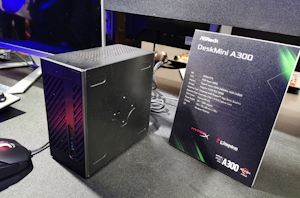 The industry loves a good small form factor platform, and ASRock's Deskmini A300 is a great example of this. Designed to work with AMD's APUs, the idea is to...
12
by Ian Cutress on 5/29/2019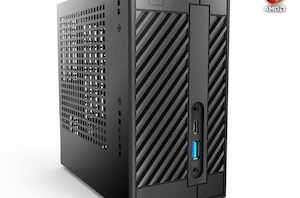 ASRock has introduced its miniature DeskMini A300-series desktop PC barebones that are powered by AMD AM4 processors with integrated graphics. The world's first Mini STX platform supporting AMD Ryzen...
8
by Anton Shilov on 1/10/2019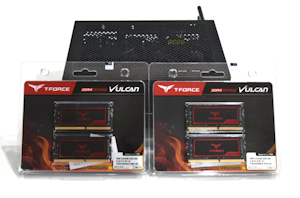 High-performance SFF and UCFF desktops as well as gaming notebooks are becoming big market segments. Makers of PC components have also started to offer high-end parts designed for such...
27
by Ganesh T S on 11/28/2018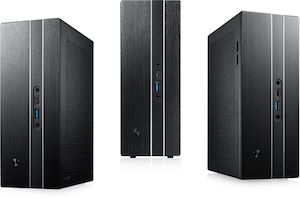 ASRock has recently introduced its new DeskMini GTX system that combines high-performance components and miniature Micro-STX form-factor. The new DeskMini GTX Z390 supports Intel's eight-core processors, up to DDR4-4000+...
11
by Anton Shilov on 11/26/2018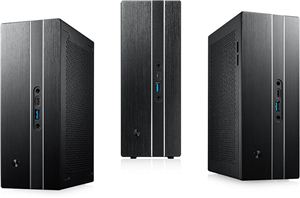 ASRock introduced its second-generation Micro-STX gaming desktops with discrete graphics processors at CES 2018. The new DeskMini GTX systems are based on the Intel Z370 platform and support Intel's...
17
by Anton Shilov on 1/19/2018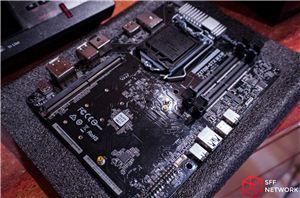 One of the recurring themes in my discussions with motherboard manufacturers over the past several years is one of introducing differentiation to products and through that, new form factors...
33
by Ian Cutress on 1/18/2017