Core i9
On Monday this week I was invited onto the Vector podcast, one of the popular Apple-focused podcasts, run by iMore's Rene Ritchie. In the podcast we discuss Intel's product portfolio relating to Apple's new MacBook Pro line of products, as well as the issues that come with thermal design limits, decisions in that design, how to benchmark, what benchmarks mean, and how the tools we sometimes use for testing are black boxes. The idea was to shed some light onto the recent reports of the newest MBP devices potentially throttling under various scenarios (Ryan currently has our review unit, and will be digging into this in our coverage). The Vector podcast is a bit more casual than our usual AnandTech podcasts, focusing more on use...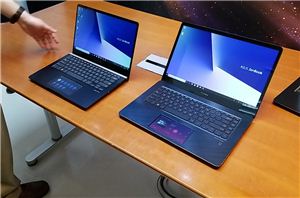 Asus's new ZenBook Pros, announced at Computex in Taipei, each have two screens: the big laptop display you expect, and then a new 5.5-inch display built into the touchpad...
11
by Ian Cutress on 6/5/2018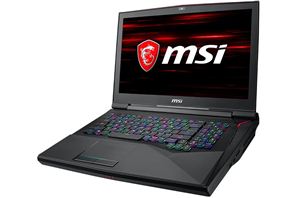 MSI has updated their GT series of gaming laptops (GT63, GT75, and GT83) all receiving an upgrade to the 8th generation Intel CPUs. The GT75 will now support up...
7
by Joe Shields on 4/10/2018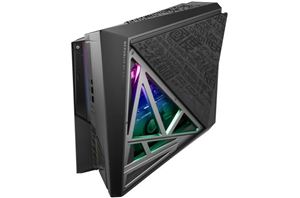 With this week's major launch of the rest of the 8th Generation Core lineup, virtually every last major OEM is issuing significant updates to large parts of their product...
17
by Anton Shilov & Joe Shields on 4/6/2018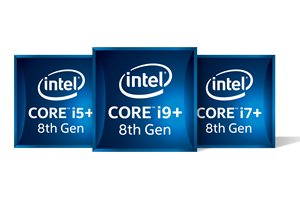 The march from Intel for everything to be under the '8th Gen Intel Core' branding is now at its climax: today is the official launch of several new 8th...
124
by Ian Cutress on 4/3/2018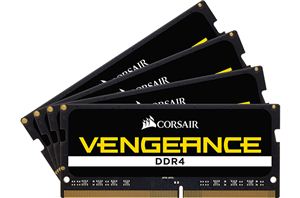 Corsair on Wednesday introduced its new quad-channel 32 GB DDR4-4000 SO-DIMM kit designed specifically for ASRock's X299E-ITX/ac platform and Intel's latest Core i7/Core i9 processors. The kit hits the...
12
by Anton Shilov on 12/16/2017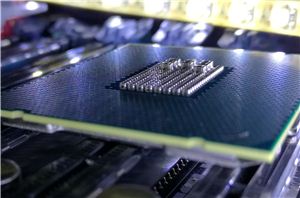 Officially, Intel does not comment on unreleased products, which often has the knock-on effect that processors aren't actually known about until the day they appear on shelves. In order...
87
by Ian Cutress on 11/24/2017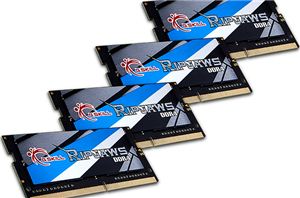 G.Skill has announced its new family of Ripjaws DDR4 SO-DIMM kits designed specifically for Intel's Core X processors. The current number of consumer motherboards supporting SO-DIMMs is limited: only...
7
by Anton Shilov on 10/23/2017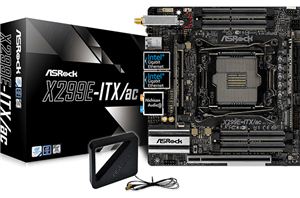 ASRock formally introduced its X299E-ITX/ac motherboard at Computex earlier this year and attracted a lot of attention to the product that was (and still is) the only Mini-ITX mainboard...
28
by Anton Shilov on 10/19/2017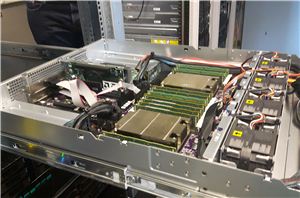 In our series of Best CPU guides, here's the latest update to our recommended workstation CPUs list. All numbers in the text are updated to reflect pricing at the...
102
by Ian Cutress on 10/2/2017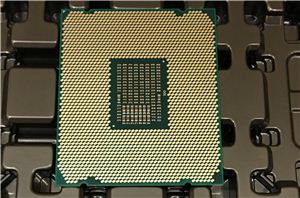 The buzz since Intel announced it was bringing an 18-core CPU to the consumer market has been palpable: users are anticipating this to be Intel's best performing processor, and...
151
by Ian Cutress on 9/25/2017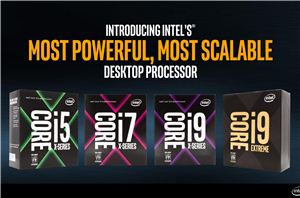 When Intel launched its new high-end desktop platform a few weeks ago, we were provided with Core-X CPUs from quad cores on the latest Kaby Lake microarchitecture, and 6/8/10...
102
by Ian Cutress on 8/7/2017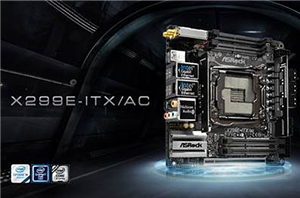 ASRock has announced one of the industry's first Mini-ITX motherboards for Intel's latest Core X processors in the LGA2066 packaging. The new X299E-ITX/ac is small, but it takes full...
25
by Anton Shilov on 5/31/2017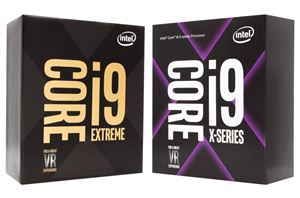 There are days in this profession in which I am surprised. The longer I stay in the technology industry, they become further and further apart. There are several reasons...
203
by Ian Cutress on 5/30/2017