Blade
After announcing the Blade V8 Pro at CES 2017, ZTE added two more phones to the Blade V8 family: the Blade V8 Mini and Blade V8 Lite. Both phones are smaller than the previously announced models, featuring 720p 5-inch IPS LCD screens, and they target lower price points. ZTE Blade V8 Mini The Blade V8 Mini uses the same Qualcomm Snapdragon 435 SoC as the Blade V8, with 8 A53 CPU cores that top out at 1.4GHz. The Blade V8 Lite swaps to a MediaTek MT6750 SoC, which also has an octa-core A53 CPU configuration that reaches up to 1.5GHz. Given the similarities, all three phones should deliver similar system performance, but none of them will excel at gaming. Both the Mini and the Lite come...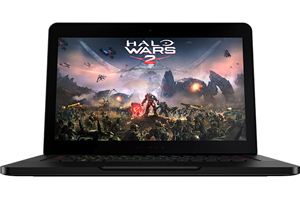 Razer this week introduced an upgraded version of its latest Blade laptop that is now powered by Intel's quad-core Kaby Lake processor along with DDR4-2400 memory and has 4K...
47
by Anton Shilov on 2/14/2017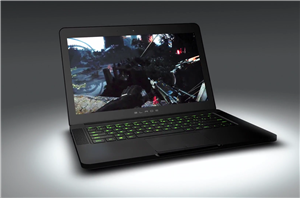 We've spent a fair amount of time with the first two generations of Razer Blade, and honestly really enjoyed most of it. The original Blade released as a highly...
44
by Vivek Gowri on 5/30/2013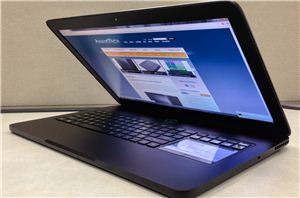 Earlier this year, Razer handed me a Blade evaluation unit and told me to go wild. Considering the company had no previous experience with developing PC laptop hardware, I...
60
by Vivek Gowri on 10/3/2012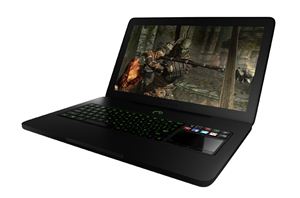 Earlier this year, I took a look at Razer's first foray into gaming systems, the Blade notebook. I came away pretty impressed overall, particularly with the level of design...
45
by Vivek Gowri on 8/31/2012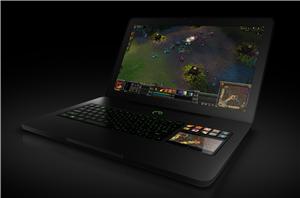 In a statement on the official Razer Facebook page, Razer has announced that two of the Razer Blade prototypes were stolen from their San Francisco Research and Development lab...
11
by Amman Sood on 11/14/2011