BGA SSD
Today at Flash Memory Summit, Toshiba is debuting a new form factor for NVMe SSDs that is small enough to be a removable alternative to soldered-down BGA SSDs. The new XFMEXPRESS form factor allows for two or four PCIe lanes while taking up much less space than even the smallest M.2 22x30mm card size. The XFMEXPRESS card size is 18x14x1.4mm, slightly larger and thicker than a microSD card. It mounts into a latching socket that increases the footprint up to 22.2x17.75x2.2mm. For comparison, the standard sizes for BGA SSDs are 11.5x13mm with a PCIe x2 interface or 16x20mm with a PCIe x4 interface. XFMEXPRESS is intended to bring the benefits of replaceable storage to devices that would normally be stuck with soldered BGA SSDs or...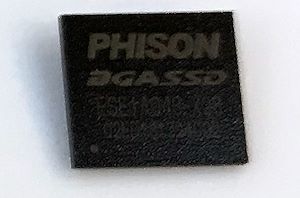 Phison said this week that it will demonstrate its next generation turnkey BGA SSD at the 2019 Flash Memory Summit next week. The tiny drive uses a 324-ball BGA...
24
by Anton Shilov on 8/2/2019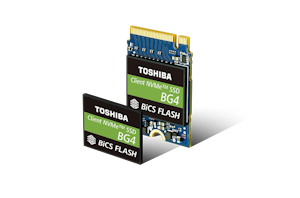 Toshiba has announced the fourth iteration of their OEM client NVMe SSD that is delivered as a single BGA chip package containing both the SSD controller and the NAND...
0
by Billy Tallis on 1/8/2019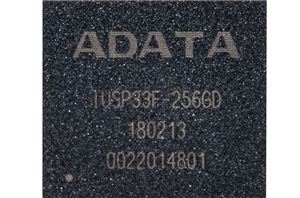 ADATA has announced its first SSDs in a BGA form-factor. The IUSP33F drives are designed for devices that require a storage solution with a minimal footprint, such as thin-and-light...
8
by Anton Shilov on 9/13/2018