BFGD
Huge displays for entertainment and productivity are getting increasingly popular these days as prices are falling. Last year NVIDIA proposed a reference design for Big Format Gaming Displays: 65-inch monsters featuring a 120/144 Hz refresh rate along with the company's G-Sync HDR technology. The initiative was supported by three companies: Acer, ASUS, and HP. But while all of them formally announced their BFGD products at CES 2018, only HP has started to sell one - the HP OMEN X Emperium.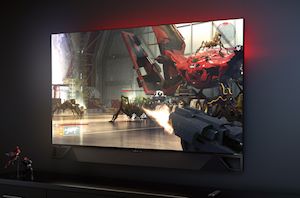 Early last year NVIDIA and its partners announced the Big Format Gaming Display (BFGD) initiative, with the goal to bring to market TV-sized 4K gaming monitors with a high...
9
by Anton Shilov on 1/6/2019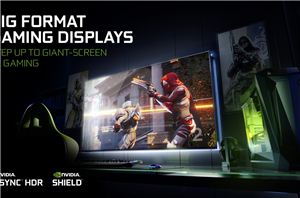 LAS VEGAS, NV — Today at CES 2018, NVIDIA announced a new series of TV-sized 65-inch monitor models called Big Format Gaming Displays (BFGDs). Working with Acer, ASUS, and...
24
by Nate Oh on 1/8/2018