3D QLC
ADATA has introduced its new entry-level SSD for client PCs. The Ultimate SU630 is the first drive from an independent maker of SSDs based on 3D QLC NAND, which is an indicator that the new type of flash memory is finally to the point in terms of production and reliability that companies like ADATA can offer it to their customers, albeit with only a two-year warranty. Notably, the drive is also among the first SATA-based QLC SSDs. Aimed at entry-level PCs, ADATA's Ultimate SU630 drives come in a 2.5-inch form-factor and feature 240 GB, 480 GB, and 960 GB configurations. The company says that the Ultimate SU630 SSDs support sequential read performance up to 520 MB/s as well as sequential write performance up to 450...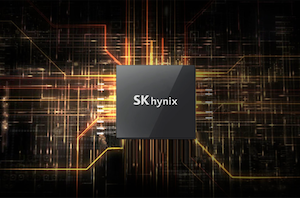 SK Hynix this week officially launched its new 96-layer 3D NAND flash memory chips, which feature a new architecture and a faster interface. The NAND has already been qualified...
4
by Anton Shilov on 11/8/2018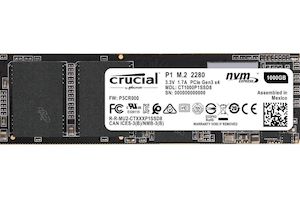 The Crucial P1 is the second consumer SSD with QLC NAND to hit the market, and the first consumer NVMe drive that Crucial has released. It is fundamentally similar...
66
by Billy Tallis on 11/8/2018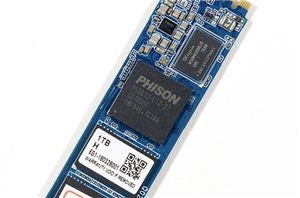 Phison and its partners have been absent from the high-end SSD market in the past couple of years. This is partly because its memory supplier, Toshiba, was somewhat late...
14
by Anton Shilov on 9/7/2018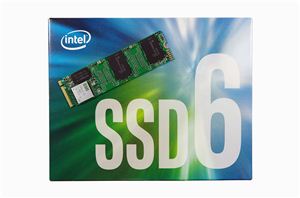 The first consumer SSD with QLC NAND has arrived, and it shows that there isn't much to worry about. For most use cases, the Intel SSD 660p is as...
88
by Billy Tallis on 8/7/2018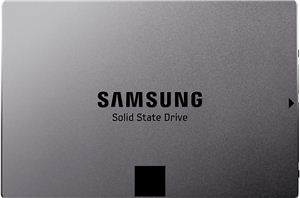 It is not a secret that Samsung deliberately avoided QLC NAND with its 64-layer V-NAND flash, in the process citing various reasons. With its 96-layer V-NAND however, the company...
16
by Anton Shilov on 7/25/2018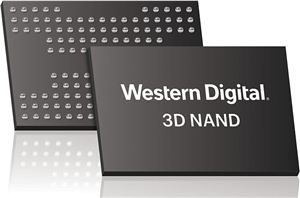 Western Digital has started sampling its 96-layer 3D NAND chips featuring QLC architecture that stores four bits per cell. The chip happens to be the world's highest-capacity 3D NAND...
40
by Anton Shilov on 7/20/2018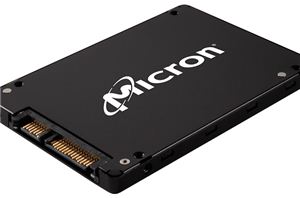 Micron this week published its financial results for the third quarter of its fiscal 2018 (ended on May 31), which also included an update concerning its non-volatile memory products...
32
by Anton Shilov on 6/22/2018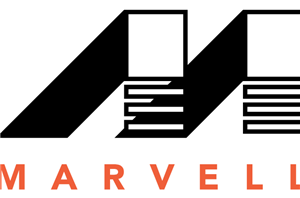 Following up from their recent announcement of a new generation of NVMe SSD controllers for enterprise drives, Marvell is announcing a pair of new client/consumer oriented controllers. The new...
1
by Billy Tallis on 6/5/2018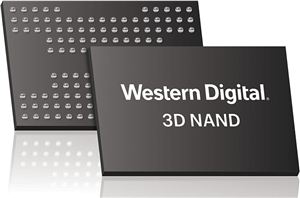 Western Digital this month said that it had started shipments of its fourth-generation BiCS 3D NAND memory to some of its customers. The company did not disclose details, but...
30
by Anton Shilov on 5/29/2018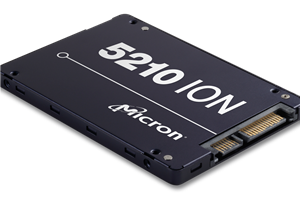 Intel and Micron are announcing today that their jointly-developed QLC NAND flash memory is now available, and Micron is now shipping the first solid state drive based on QLC...
38
by Billy Tallis on 5/21/2018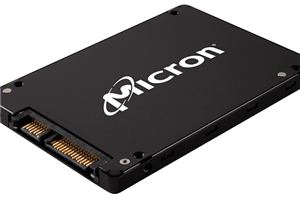 Micron has revealed plans to release datacenter-class SSDs based on 3D QLC NAND memory in an effort to compete in the nearline storage market. Briefly announced at a conference...
29
by Anton Shilov on 2/12/2018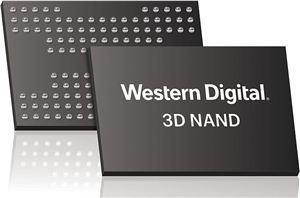 Western Digital's SanDisk subsidiary and Toshiba have a long history of jointly developing and manufacturing NAND flash memory. While that relationship has been strained by Toshiba's recent financial troubles...
35
by Billy Tallis on 7/25/2017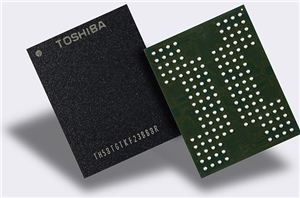 Toshiba last week announced its first 3D NAND flash memory chips featuring QLC (quadruple level cell) BiCS architecture. The new components feature 64 layers and developers of SSDs and...
36
by Anton Shilov on 7/3/2017