14 TB
Toshiba on Tuesday announced its new hard drives featuring 12 TB and 14 TB capacity aimed at NAS and desktop applications. The HDDs are currently sampling to Toshiba's partners and will hit the market a bit later this year. Toshiba'a MN07-series hard drives resemble the company's MG07 enterprise-grade helium-filled HDDs introduced late last year. Both MN07 and MG07 hard drives are based on eight or nine PMR platters from Showa Denko with ~1.56 TB capacity per platter. The new hard drives feature a 7200 RPM spindle speed, a 256 MB cache buffer, and use a SATA 6 Gbps interface. Like other HDDs for NAS applications, Toshiba's MN07 come with NAS-optimized firmware and support an RV compensation technology to guarantee predictable performance in multi-drive environments. Meanwhile, unlike...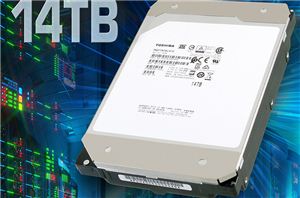 Toshiba was the first maker of hard drives to announce a PMR-based 14 TB HDD last December and apparently it is the first company to start their commercial shipments...
24
by Anton Shilov on 7/13/2018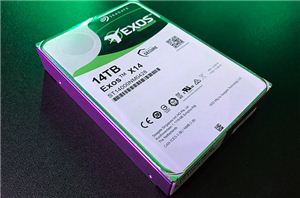 Seagate is among many companies that do not announce a new stack of products at every trade show because design-in cycles of modern storage devices are fairly long and...
10
by Anton Shilov on 6/6/2018