14 TB
Seagate on Monday introduced a portfolio of consumer-oriented 14 TB hard drives. The new HDDs belong to the BarraCuda Pro, SkyHawk, IronWolf Pro, and IronWolf series, and rely on the same helium-filled platform that powers the datacenter-oriented Exos 14 TB HDD introduced earlier this year. As our review of the BarraCuda Pro 14 TB published earlier this week describes, all the new drives are based on Seagate's helium-filled platform featuring eight 1.75-TB PMR platters with a 1077 Gb/in2 areal density coupled with two-dimensional magnetic recording (TDMR) heads. The HDDs also feature a 7200 RPM spindle speed as well as 256 MB of multi-segmented cache. Despite increase of areal density, the new desktop hard drives offer exactly the same sequential data transfer rate (250 MB/s) as...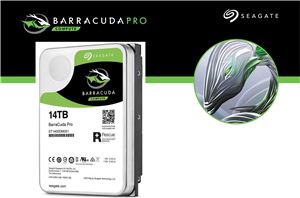 The exponential increase in data storage requirements over the last decade or so has been handled by regular increases in hard drive capacities. Multiple HDD vendors supply them to...
68
by Ganesh T S on 9/10/2018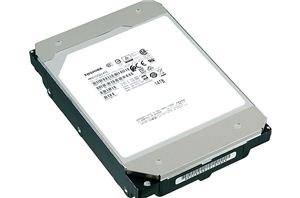 Toshiba is announcing that it has started sampling of its latest MG07SCA-series enterprise-class helium-filled hard drives. Notable for utilizing a dual-port SAS interface, the HDDs are aimed at business-critical...
11
by Anton Shilov on 9/7/2018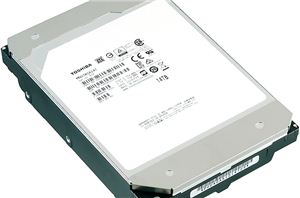 Toshiba on Tuesday announced its new hard drives featuring 12 TB and 14 TB capacity aimed at NAS and desktop applications. The HDDs are currently sampling to Toshiba's partners...
7
by Anton Shilov on 8/2/2018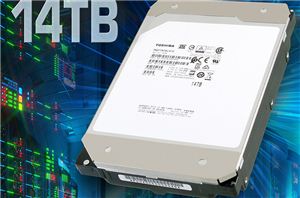 Toshiba was the first maker of hard drives to announce a PMR-based 14 TB HDD last December and apparently it is the first company to start their commercial shipments...
24
by Anton Shilov on 7/13/2018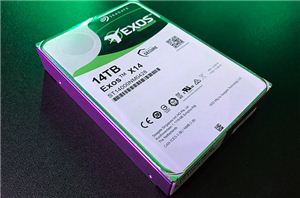 Seagate is among many companies that do not announce a new stack of products at every trade show because design-in cycles of modern storage devices are fairly long and...
10
by Anton Shilov on 6/6/2018