10GBase-T
AKiTiO has announced its new Thunderbolt 3 dock for high-end mobile workstations. AKiTiO's Thunderbolt 3 Dock Pro features a 10 GbE port enabled by an Aquantia chip, along with multiple USB Type-A ports, card readers, eSATA, and other connectors. The Thunderbolt 3 Dock Pro from AKiTiO is aimed at creative professionals who happen to use 10 GbE Ethernet (or other multi-Gig options), so the vast majority of its owners right now will be from corporate space. In terms of connectors, the Thunderbolt 3 Dock Pro has three USB 3.1 Type-A ports (one on the front, two on the back), one eSATA header, a DisplayPort, a 10 GbE RJ45 port enabled by Aquantia's AQtion AQC-107 silicon, a 6-pin power input, and two TB3 connectors with 15...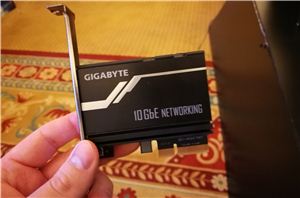 During December, Aquantia announced that it will be launching two multi-gigabit NICs into the market, offering 2.5G/5G capability on both and one with 10GBase-T as well. We were told...
25
by Ian Cutress on 1/11/2017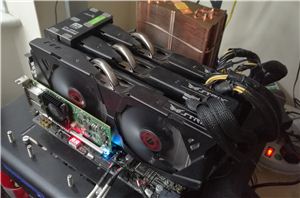 One significant motherboard update that has been drawn out over time has been the integration of 10 Gigabit Ethernet on consumer level motherboards, and specifically copper based 10GBase-T that...
63
by Ian Cutress on 11/7/2016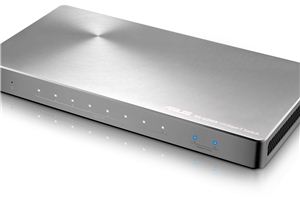 Back at CES, we saw what looked like a first budget-style entry into the 10GBase-T networking arena for low-cost, high-speed RJ-45 networking that would be backwards compatible with most...
22
by Ian Cutress on 10/10/2016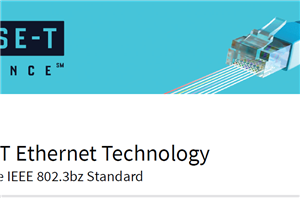 Wired networks relying on traditional Cat 5e and Cat 6 cables (at their maximum channel length of 100m) have been limited to 1 Gbps so far. At the other...
37
by Ganesh T S on 10/3/2016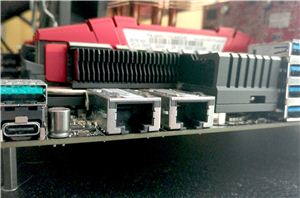 When we wrote up our list of 10GBase-T capable consumer motherboards back in July, we noted that out of the two main ways to get 10GBase-T on a motherboard...
42
by Ian Cutress on 8/29/2016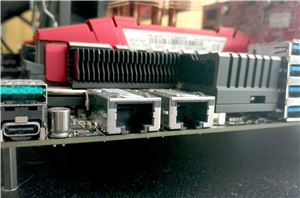 Any of our long time readers will know that I can have a soft spot for high-speed networking. Throughout the years I've been plagued with bad WiFi, irregular house...
60
by Ian Cutress on 7/20/2016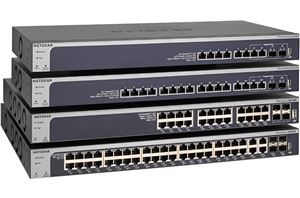 NetGear has introduced four new ProSAFE 10 GbE switches for small and medium businesses, upgrading their first generation of XS708E and XS712T parts. The new switches support both copper...
46
by Anton Shilov on 5/17/2016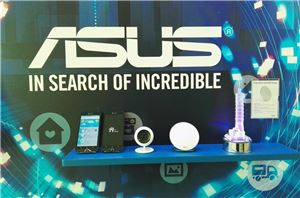 When ASUS emailed a couple of weeks before CES announcing that they had cancelled their press event for the show, we had a few question marks. Previous shows involve...
50
by Ian Cutress on 1/19/2016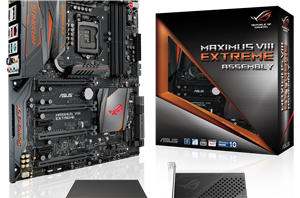 We covered the launch of ASUS' most expensive Z170 motherboard when the announcement was made (we also have it in for review), but late last week another announcement landed...
21
by Ian Cutress on 11/16/2015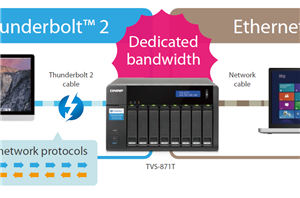 QNAP operates in SMB / SME NAS space and differentiates itself by providing consumers with plenty of choices when it comes to the hardware platform. Over the last year...
2
by Ganesh T S on 9/22/2015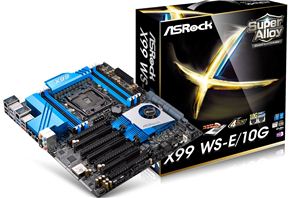 For a number of months I have been wondering when 10GBase-T would be getting some prime time in the consumer market. Aside from add-in cards, there was no onboard...
45
by Ian Cutress on 12/15/2014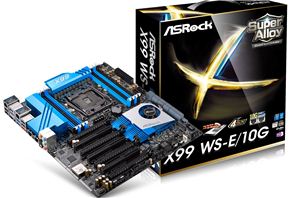 Edit: Read our full review here: http://www.anandtech.com/show/8781/ Regular readers of my twitter feed might have noticed that over the past 12/24 months, I lamented the lack of 10 gigabit Ethernet...
50
by Ian Cutress on 11/24/2014