Conclusion
Andyson's motives surrounding the release of the 80Plus Titanium certified N series are as clear as day - the company wants to market top efficiency units with reasonable power output at retail prices. Currently, most 80Plus Titanium PSUs that have found their way into the retail market are behemoths with three times higher power output than what most home and gaming PCs require. Although technically only the N700 Titanium is actually tested and certified, the N500 is based on the same platform and our testing proved that it should have no problem meeting the certification levels either. With an output of 500 Watts, the N500 Titanium is capable of powering the vast majority of home and gaming PCs. Even with a single high-end graphics card installed, the N500 Titanium is likely to be sufficient for the system.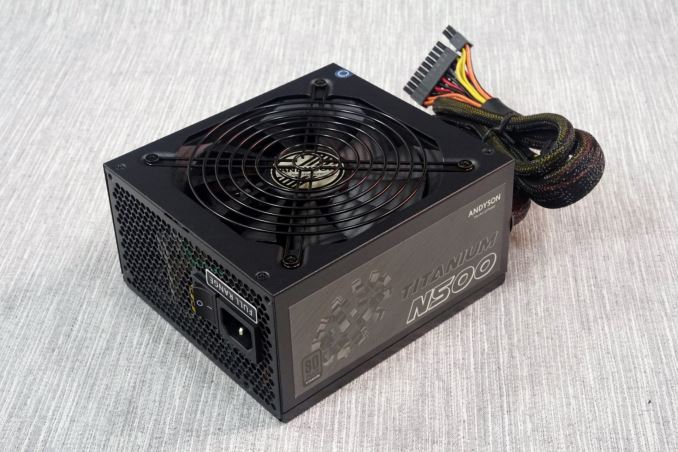 The problem with designs capable of reaching 80Plus Titanium efficiency levels is that they are very costly, preventing them from being competitive in the market. Andyson approached this issue in two ways. First, they did not spend too much effort on the aesthetics of the PSU. Visually, it is just a semi-modular black PSU with typical sleeved cables. Secondly, they managed to get very high efficiency from a relatively simple design by just using high quality components. As a matter of fact, Andyson managed to reach 80Plus Titanium efficiency levels while only using typical bridges at the primary conversion stage and a half-bridge layout at the primary of the transformer. Most designers would struggle to reach 80Plus Platinum efficiency levels using that setup.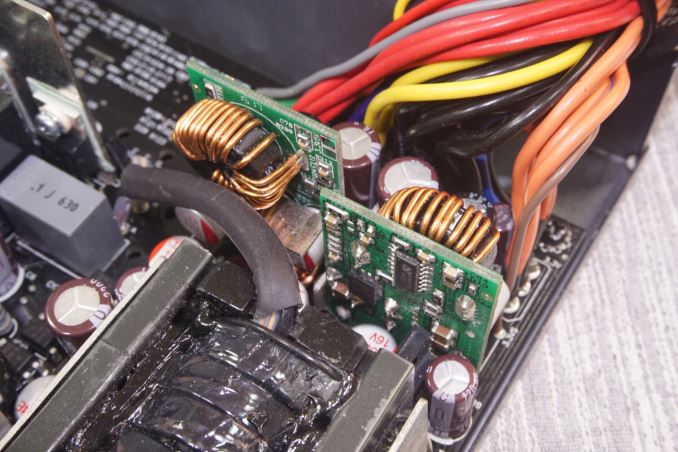 Although Andyson obviously strove to keep the retail price low, they did not make cuts on quality. In fact, some parts of the PSU are unreasonably oversized as well. For example, the current rating of the two input rectifying bridges should be enough for a PSU three times more powerful. The exclusive use of Japanese (Nippon Chemi-Con and Toshin Kogyo) electrolytic capacitors and Teapo solid-state polymer capacitors should satisfy even the most demanding of users.
Despite that the N500 Titanium is not the prettiest PSU ever made, its good electrical performance, very high efficiency and great quality are sure to entice those seeking a top-performance unit near the 500 Watt power range. The MSRP of $110 for the N500 Titanium reasonable, considering that 550-650W 80Plus Gold certified units usually retail for $80-100. However, much like the Platinum R 1200W that we reviewed some months ago, it is exceedingly difficult to find in the US at this point of time, or almost anywhere outside Eastern Asia for that matter. Andyson is having serious distribution problems, with very few of their products being actually available in most markets. Hopefully, as the company grows, that issue will solve itself.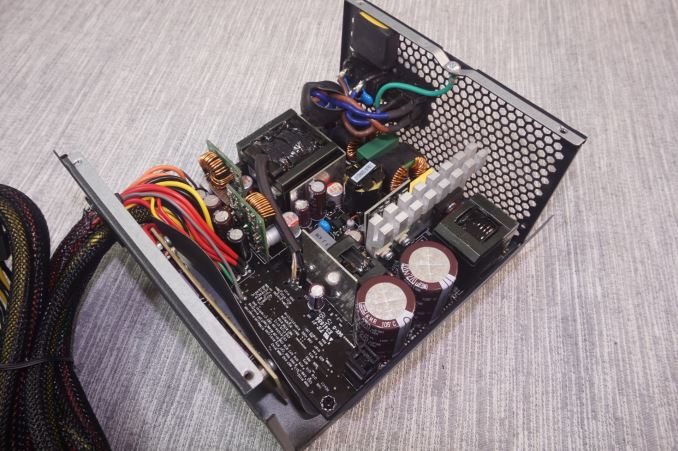 Finally, one should also consider that the premium price tag of the 80Plus Titanium efficiency units is probably not worth it if all that matters to the user are power cost savings. The higher efficiency will certainly reduce the energy consumption of a PC, but the cost savings over an 80Plus Gold unit are small. Such calculations depend on the local cost of energy but a quick assessment reveals that it usually would take several years to cover the extra initial cost. This is even truer for a 500 Watt model, as the absolute energy savings are even lower.