System Performance
While subjective judgments of performance may be possible to make when the delta is significant, when the gap gets increasingly close within the range of perceivable performance differences it becomes important to rely on more precise and accurate methods of measuring the overall performance of the mobile device. For the most part, when we're discussing system performance the single biggest factor is often the SoC, which makes sense given that an SoC contains the CPU, GPU, video encode and decode blocks, memory bus, and DSPs. There are other aspects of the device that determine the overall perception of performance and things that can have a meaningful effect on performance, but the SoC is often the gating factor.
In order to test this we run mobile devices through our standard suite of benchmarks. In the case of the Galaxy Note5 and Galaxy S6 edge+, there shouldn't be too many surprises given the commonality in components with the Galaxy S6.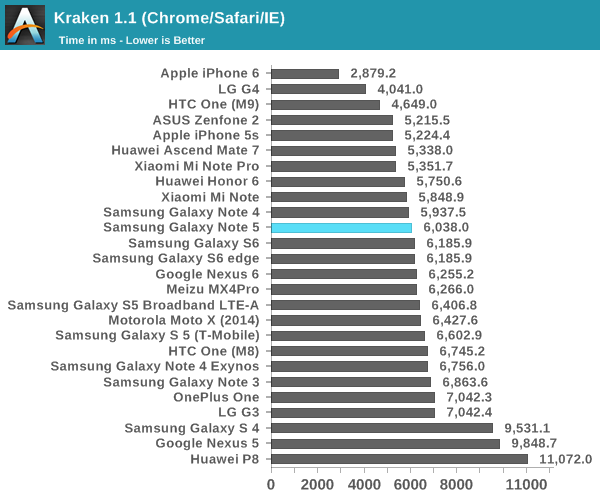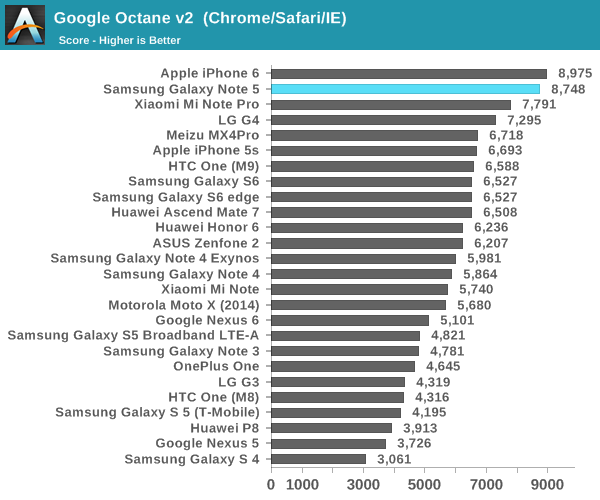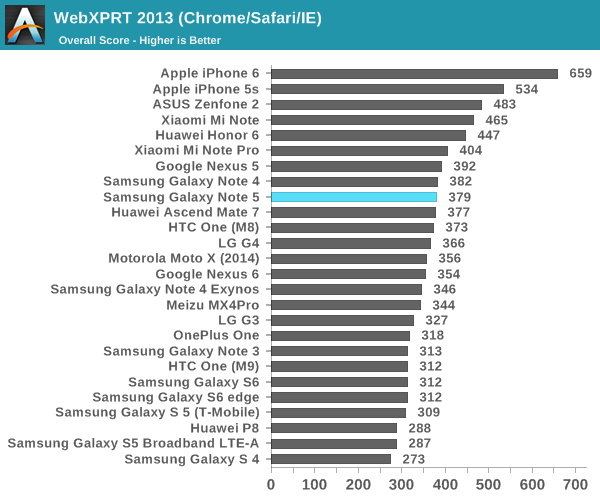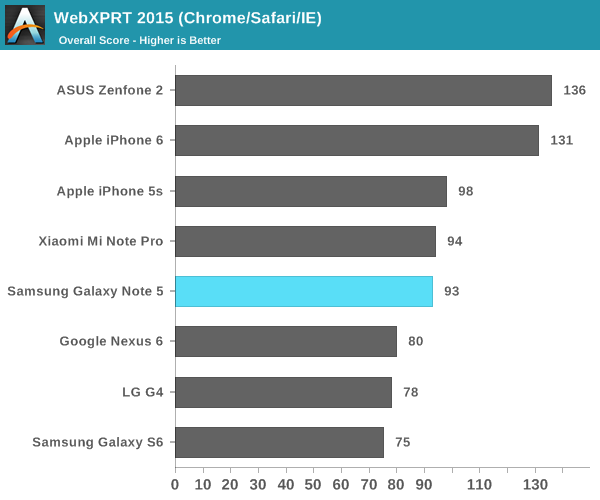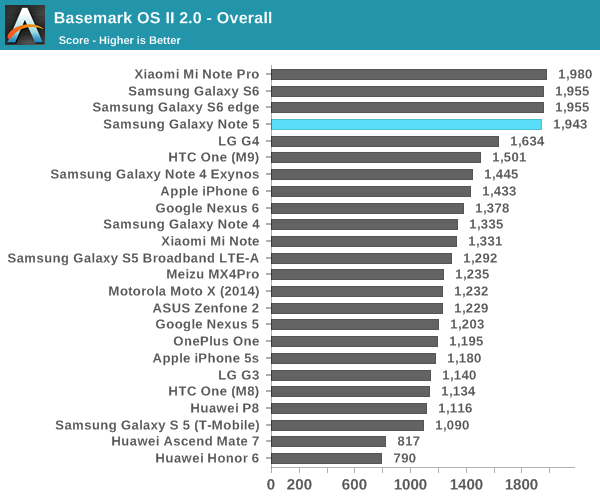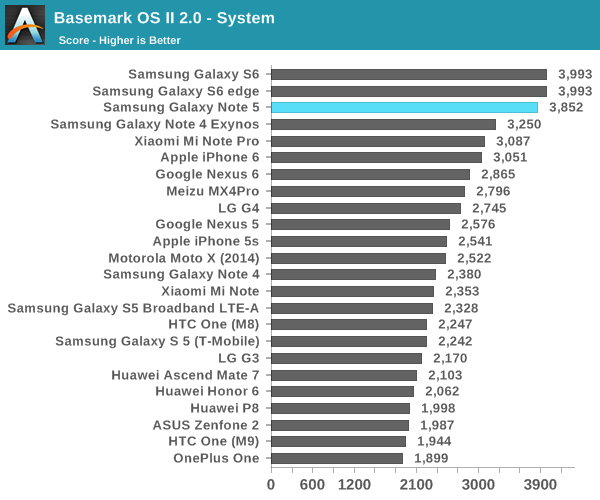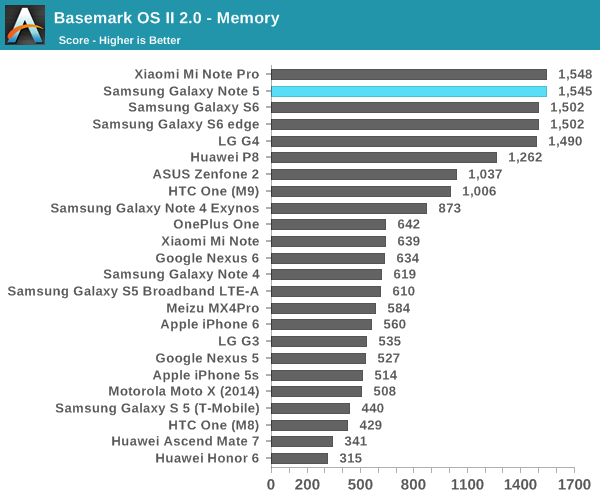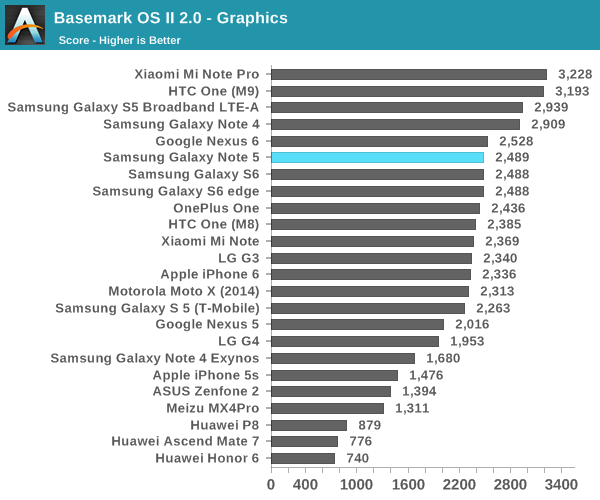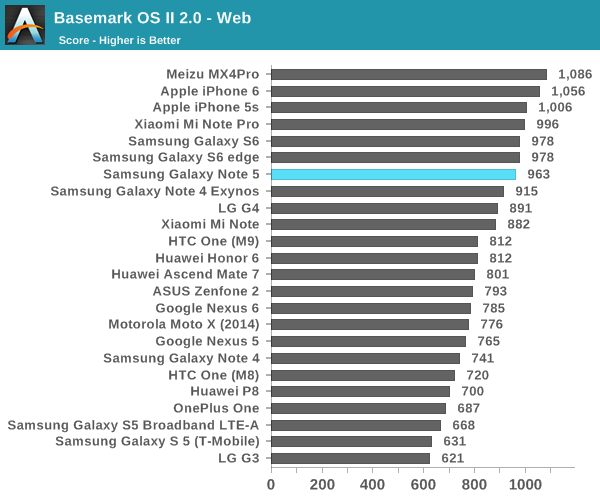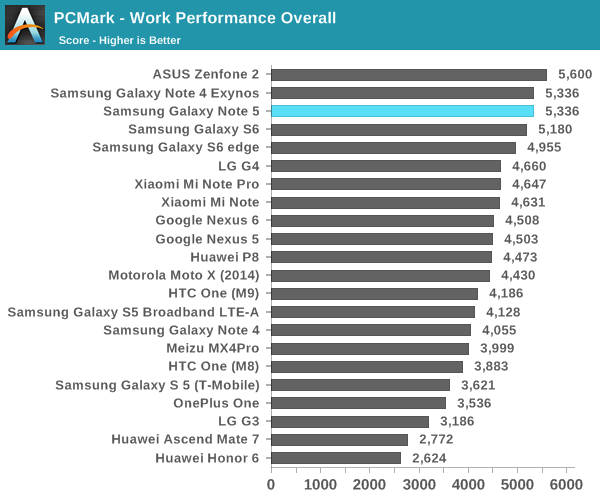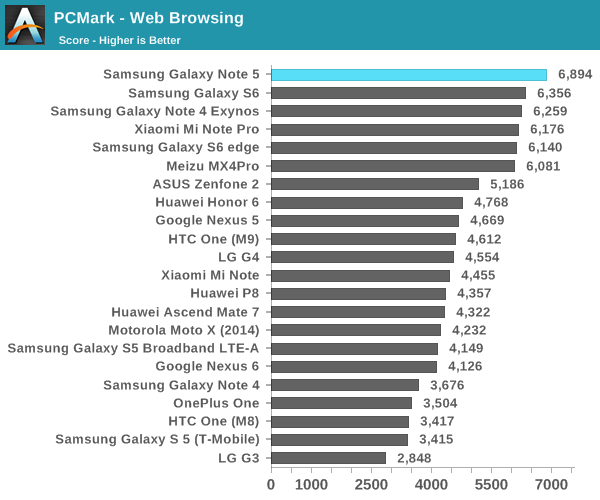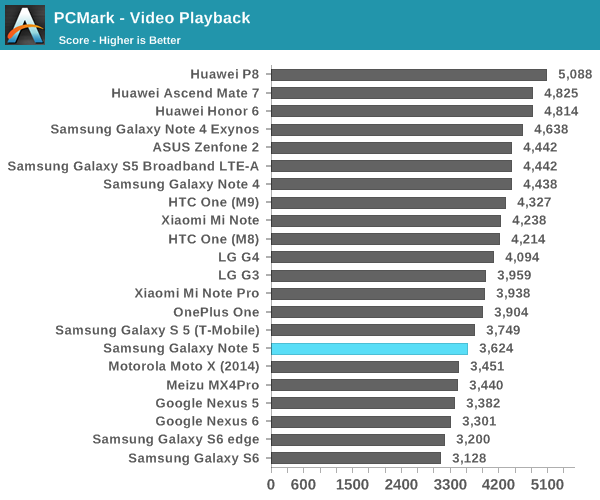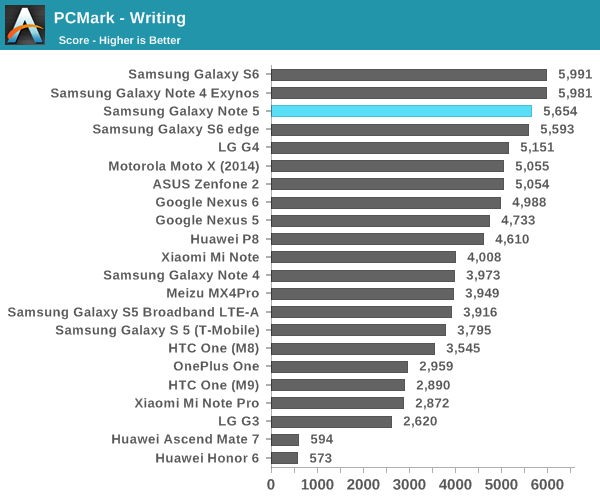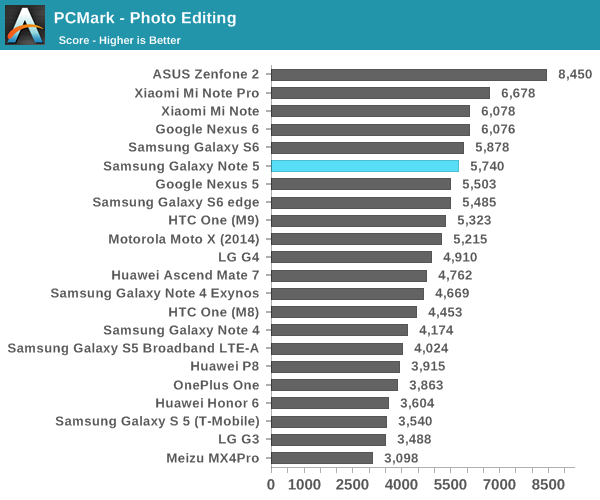 If you guessed that performance in these benchmarks would be similar to the Galaxy S6, you'd be right. Given the shared SoC and general commonality in components performance remains as high as it is with the Galaxy S6. In some cases we see improvements, likely a combination of changes to Chrome and changes to areas like the frequency governor to respond faster to changes in load. It's probably fair to say that the Exynos 7420 will continue to be the best SoC for Android mobile devices in 2015, although it's likely that we'll see significantly increased competition for 2016.