Mixed Random Read/Write Performance
For full details of how we conduct our Iometer tests, please refer to this article.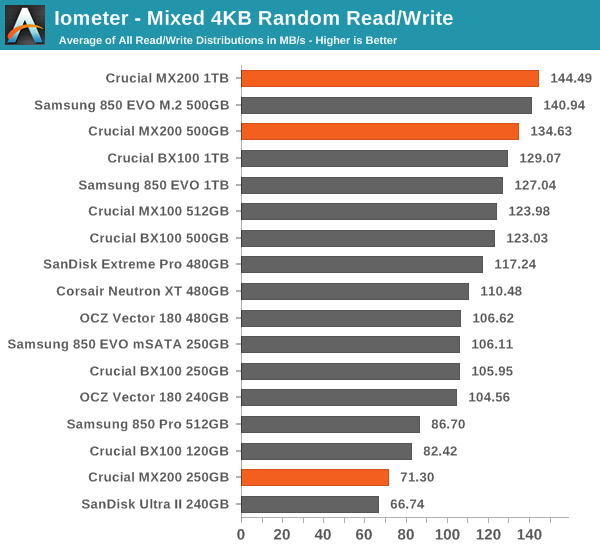 Mixed random performance is great and received a nice upgrade from the MX100. The 250GB version doesn't do that well, but note that our mixed testing is conducted on a full drive, so the SLC cache can't do its magic.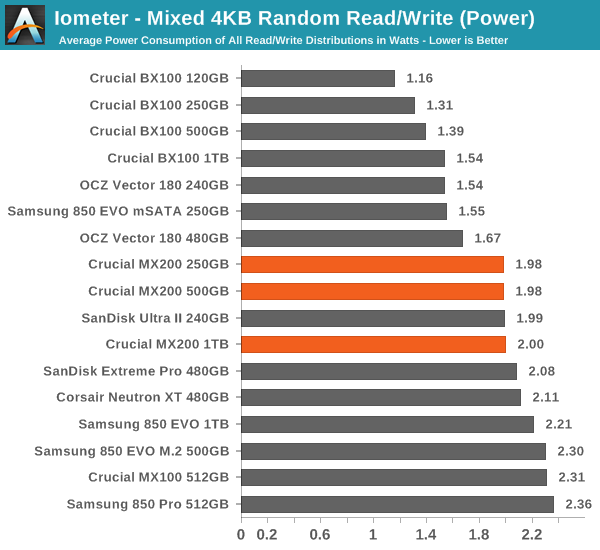 Power consumption is relatively low given the performance, resulting in good efficiency.
The performance of the 250GB SKU drops as more writes are thrown into the mix. That's not surprising given that the drive is full, so the drive needs to transfer data from SLC to MLC inflight, which reduces overall performance. The higher capacities without the SLC cache perform very well, though, and the performance scales nicely as the portion of writes increases.
Mixed Sequential Read/Write Performance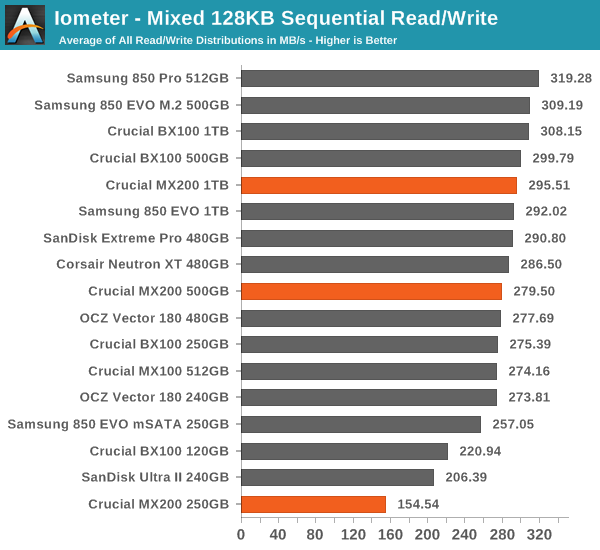 Mixed sequential performance isn't as good, but is still pretty decent when excluding the 250GB MX200.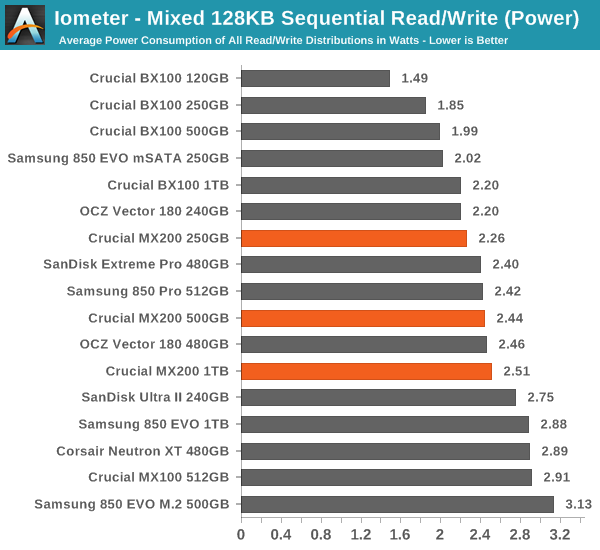 Power consumption is average too.
Again, as the drive is full, the 250GB just slows down with more write IOs. The higher capacities actually have a fairly even curve that isn't similar to the full-fledged bathtub curve that many drives have. It looks like Crucial has made an effort to improve mixed performance, which is always great news because it's an area where most drives are quite bad at.