HPC: Watts per Job
Last, but not least, we have a look at power consumption. First we measure idle power consumption.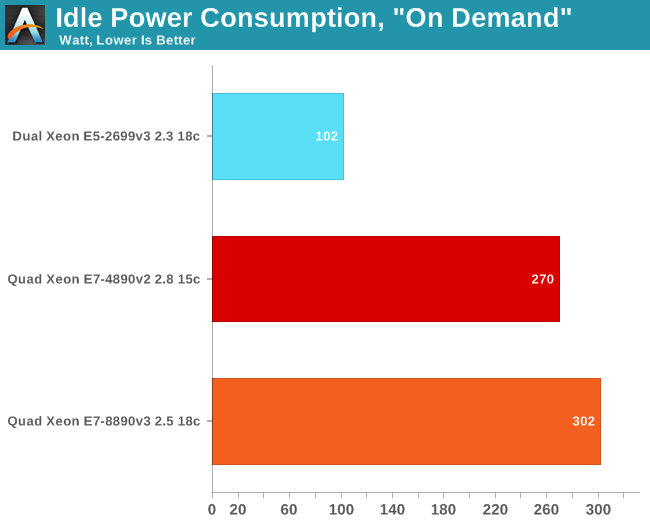 We did not expect the E7 v3 to consume more energy at idle than the previous E7, but sure enough it did. Maybe the DDR4 memory buffers (Jordan Creek 2) need more energy than the previous ones?
For load power testing we used the OpenFOAM test and measured at the 95th percentile, which is basically the power consumed when processing the most parallel part.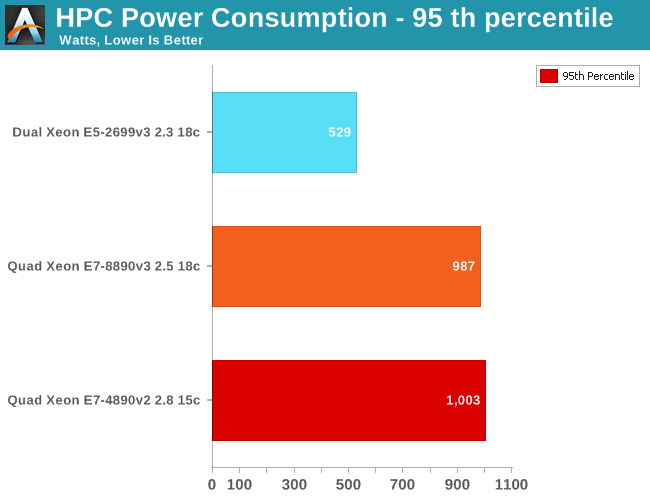 These quad socket systems are made for reliability, and not quite as much as for performance-per-watt. The end result is that these quad socket servers need about as much power as your fabric iron. To put this in perspective: the Xeon E5-2699v3 is considered a real power hog among the Xeon E5s. Most of the other dual Xeon E5 servers are in the 390-450W range.
Let us see how much watt we need for each OpenFOAM job.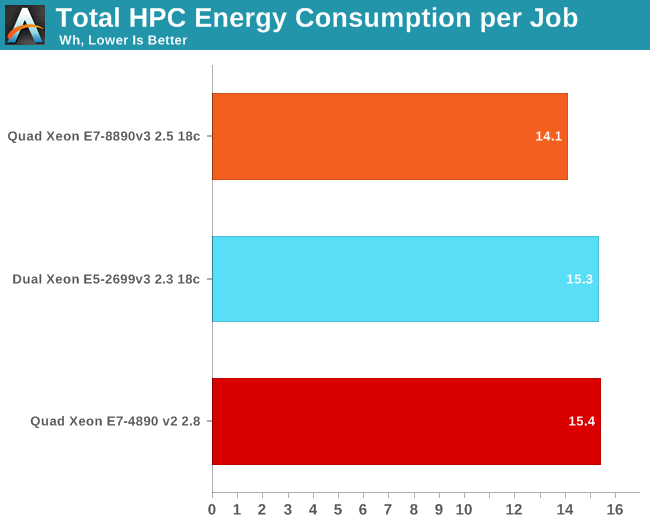 The new Xeon E7-8890v3 is a tiny bit more efficient, but it is almost neglible.