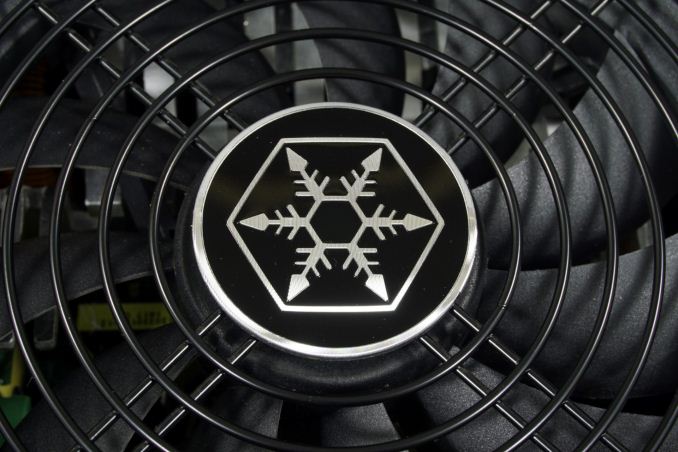 Introduction
SilverStone is one of the most reputable PC chassis and PSU manufacturers worldwide. The company is no stranger to AnandTech as we reviewed a plethora of their products during the years. However, it has been a long time since we reviewed one of their high-end power supply units; as a matter of fact, ever since the review of the Zeus 1200W PSU seven years ago, we have only been reviewing their least powerful PSU models. As a result, SilverStone supplied us with their currently most powerful model - the Strider Gold S 1500W (ST1500-GS).
SilverStone has some very interesting things to say about the Strider Gold S 1500W PSU. These include the fully modular design, 80Plus Gold certified, compact design, strict performance standards and a frightening price tag of $350. However, what is even more terrifying is that it has been rated for continuous operation at 40°C, not 50°C like the majority of manufacturers do for their high-end models. This is not in any way illegitimate as this is the normal rating for the operating temperature of consumer PSUs and other companies do rate some of their units at 40°C as well. However, a $350 PSU rated at 40°C comes with an element of shock, especially when considering our recent review units which have also had a 40ºC limit.
Power specifications ( Rated @ 40 °C )
AC INPUT
100 - 240 VAC, 50 - 60 Hz
RAIL
+3.3V
+5V
+12V1
+12V2
+5Vsb
-12V
MAX OUTPUT
25A
25A
70A
70A
3.5A
0.3A
150W
1440W
17.5W
3.6W
TOTAL
1500W
Packaging and Bundle
The packaging of the Strider Gold S 1500W PSU is modest and sturdy, with a wealth of information to be found on the sides and the back of the box. The artwork is dark and very simple, as SilverStone always prefers focusing their efforts on beautifying the product itself. Inside the box, the PSU is protected very well within a polyethylene foam shell and a nylon bag.
SilverStone provides a good bundle with the ST1500-GS, consisting of a good manual, an AC power cable, a nylon fan filter guard, a few cable ties, four long cable straps and two sets of black screws (one normal set and one set of thumbscrews). The fan filter is magnetic but it can also be screwed in place if necessary.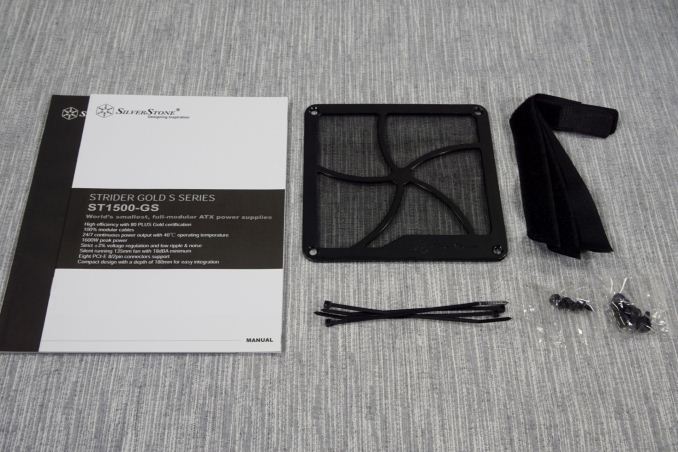 We should note that the AC power cable included this PSU is not a standard C13 plug but a C19 plug, as shown on the unit below.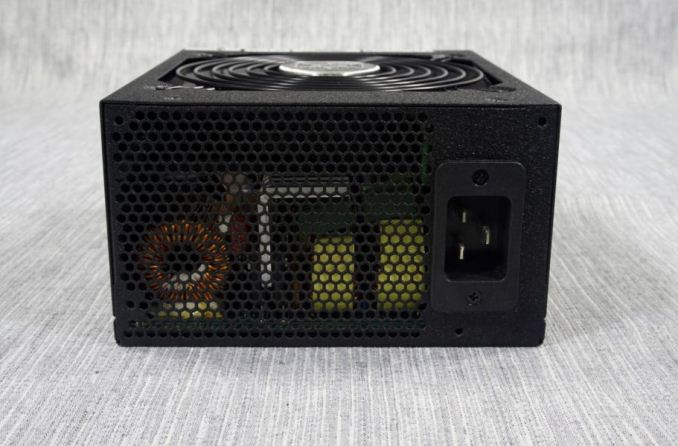 The ST1500-GS is a fully modular PSU, down to the ATX 24-pin cable. Every cable is a sleeveless, flat "ribbon" type, made using all black wires and connectors. This includes the ATX cable and the CPU/PCI-E 12V connectors. Only the blue connectors at the PSU side of the PCI Express power cables stand out against the vantablack-like design. The ATX cable also has a 4-pin voltage sensing connector that needs to be connected to the PSU separately.