Sequential Read Performance
Our sequential tests are conducted in the same manner as our random IO tests. Each queue depth is tested for three minutes without any idle time in between the tests and the IOs are 4K aligned similar to what you would experience in a typical desktop OS.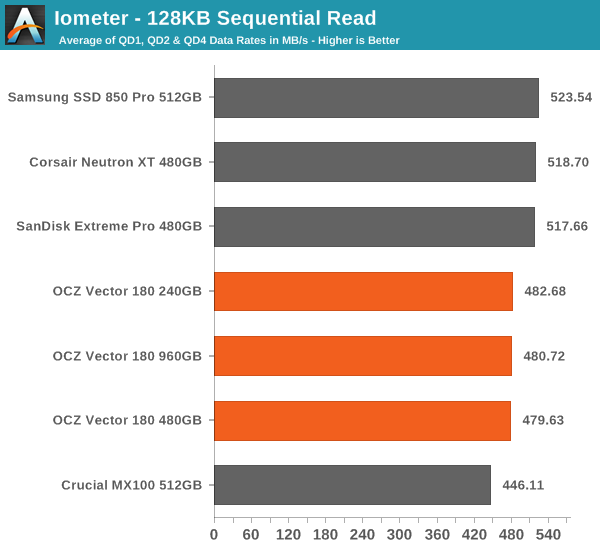 Sequential read performance is decent, but it leaves a bit to be desired to match the other high-end SSDs.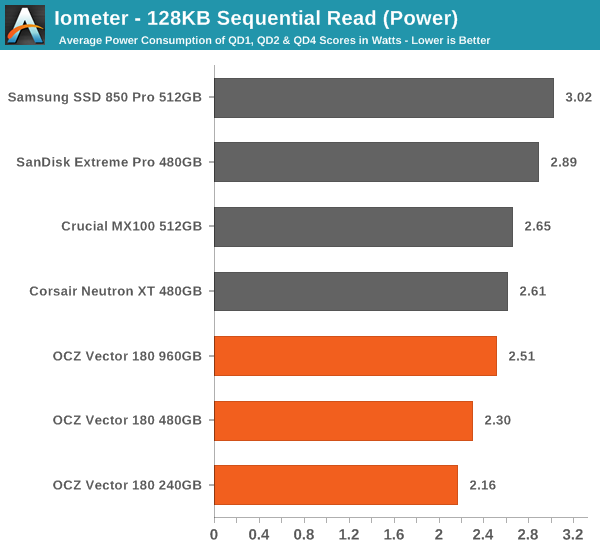 Fortunately the power characteristics are still very good despite the slight lack of performance.
The performance at queue depths of 1 and 2 (i.e. the most common ones) leaves room for improvement, but practically every drive is maxing out SATA 6Gbps at QD4 and higher.
Sequential Write Performance
Sequential write testing differs from random testing in the sense that the LBA span is not limited. That's because sequential IOs don't fragment the drive, so the performance will be at its peak regardless.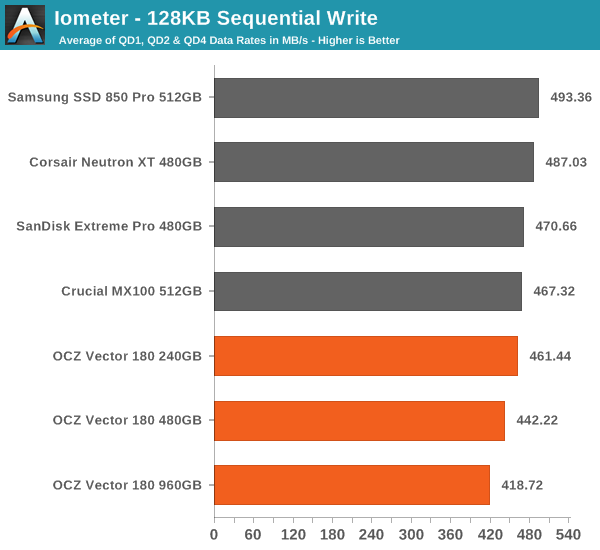 The Vector 180 doesn't do any better in sequential writes and especially the 960GB model is surprisingly slow. It's quite evident that the Barefoot 3 was never designed with such a large capacity in mind as there is clearly some performance loss due to additional LBA tracking from extra NAND.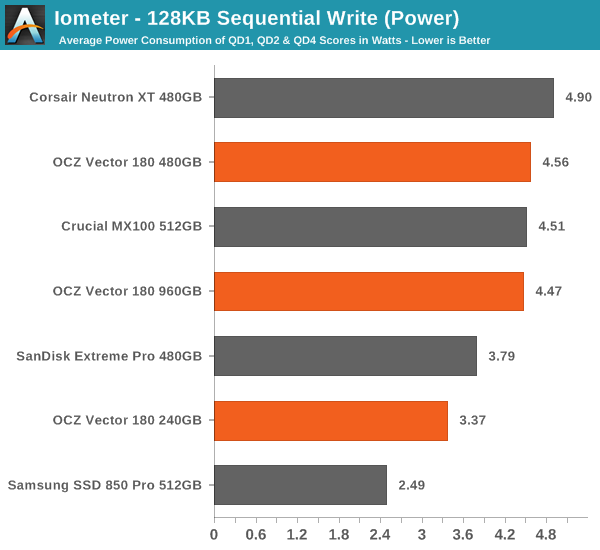 This time the power consumption isn't too good either.
While the performance scales pretty nicely, the Vector 180 seems to hit a wall at 500MB/s (450MB/s for the 960GB model). That's pretty far from the 530MB/s that OCZ rates the sequential write at.