Modeling a Stylish 2100
As we briefly mentioned at the start of this article, the Athlon XP 2100+ is a generic speed bump in the simplest of terms. The CPU is architecturally identical to all other Palominos and has power characteristics very similar to the Athlon XP 2000+. The reason being that there's only a 67MHz difference between the 2100+ and the 2000+ (1.73GHz vs. 1.67GHz).
With only a 4% difference in clock speed you can't expect to see much of a tangible performance difference between the 2100+ and the 2000+. In fact, the only visible difference between the two chips is that AMD has gone to a different dye color for the packaging substrate.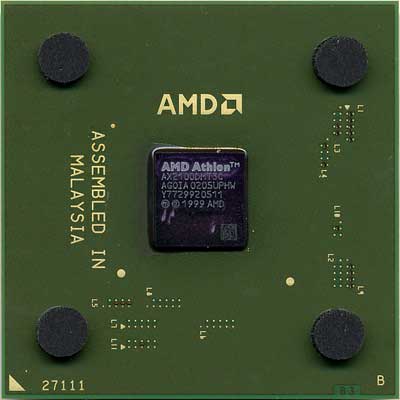 From now on, all Athlon XPs will feature this green substrate which is reminiscent of the FC-PGA Pentium III CPUs. This change in substrate dye won't change performance at all, but it's always nice to see something different in our CPU drawers.
Enter to Win an all expense paid trip for two to the 2002 PC Expo in New York City from AMD and NVIDIA!