GPU Performance
While CPU benchmarks are currently a bit poor in nature, our GPU benchmarks are definitely more helpful when comparing between devices and across platforms. In the case of the Galaxy Note 4 with a Snapdragon 805 we see the same Adreno 420 GPU clocked at 600 MHz that is also used in the Galaxy S5 LTE-A so performance should be relatively similar.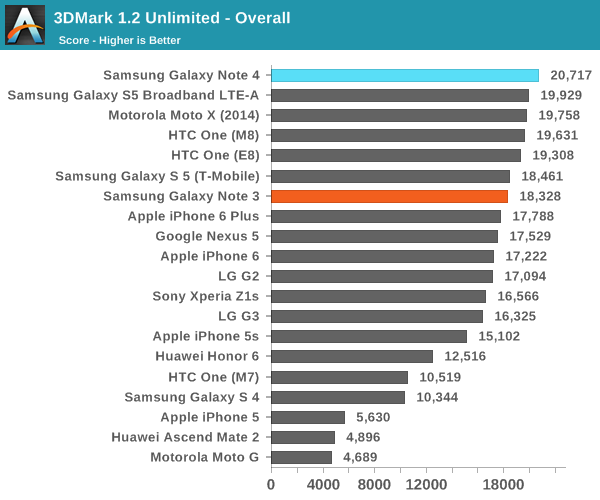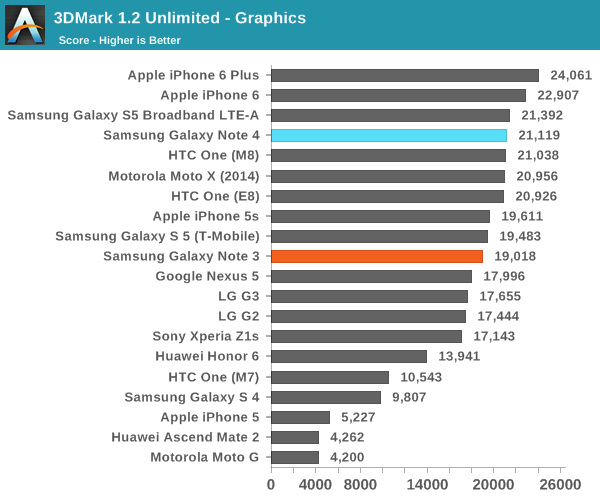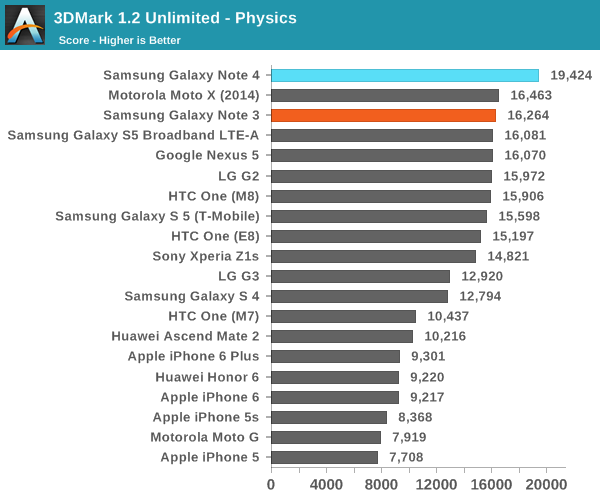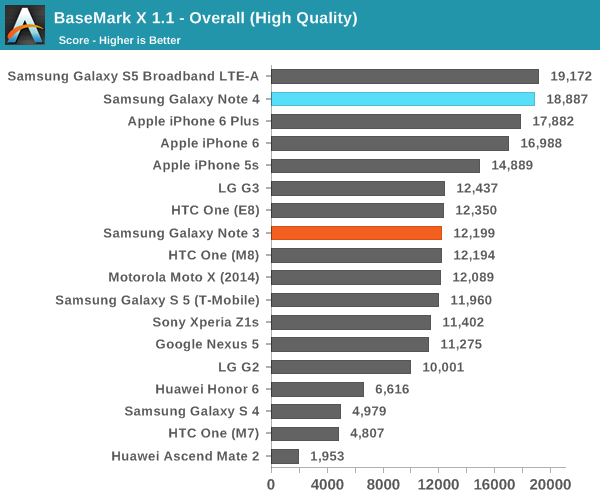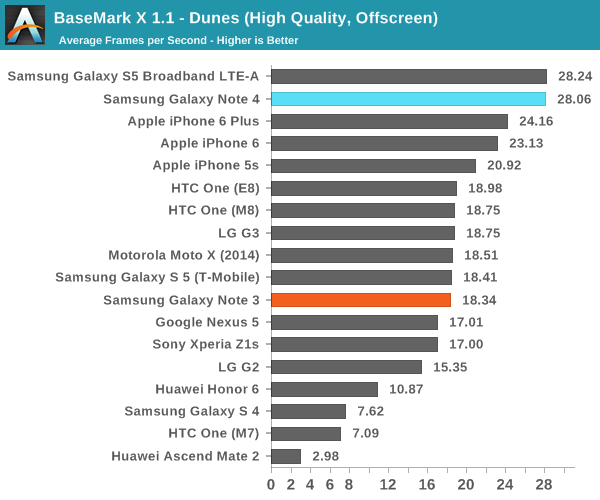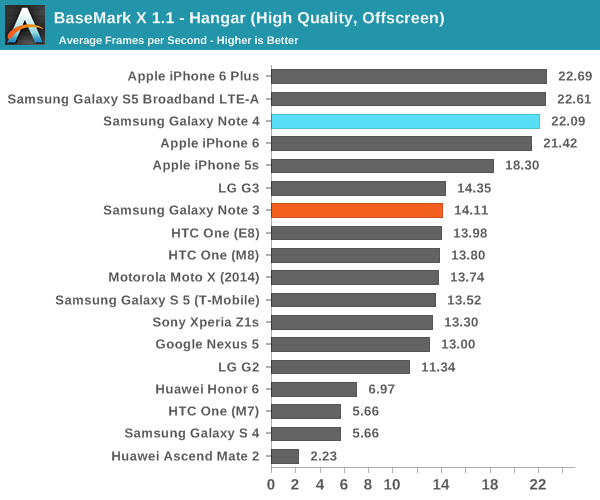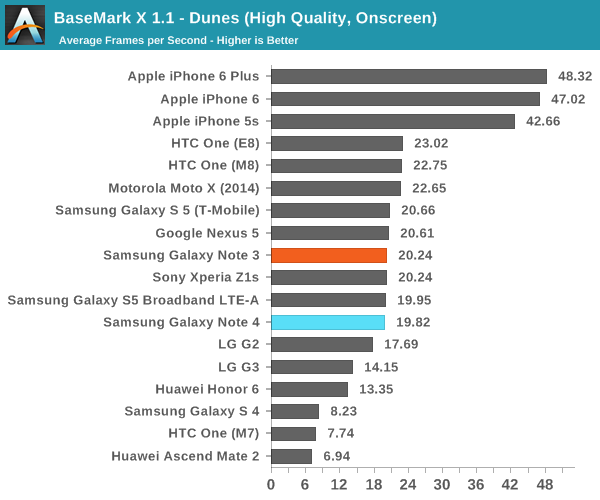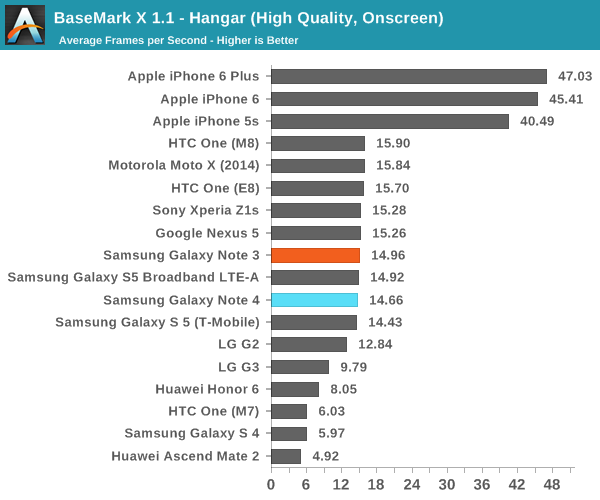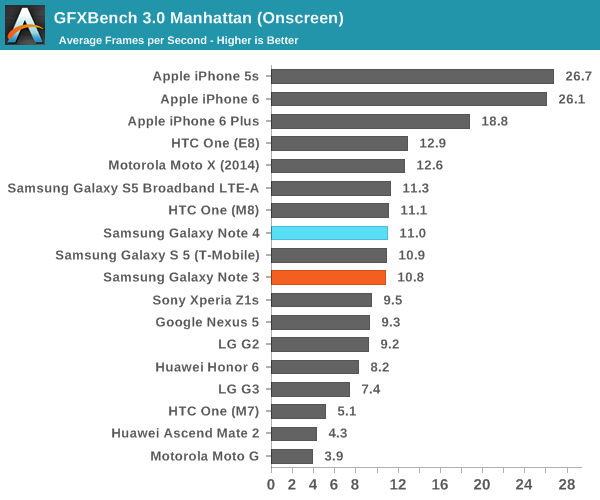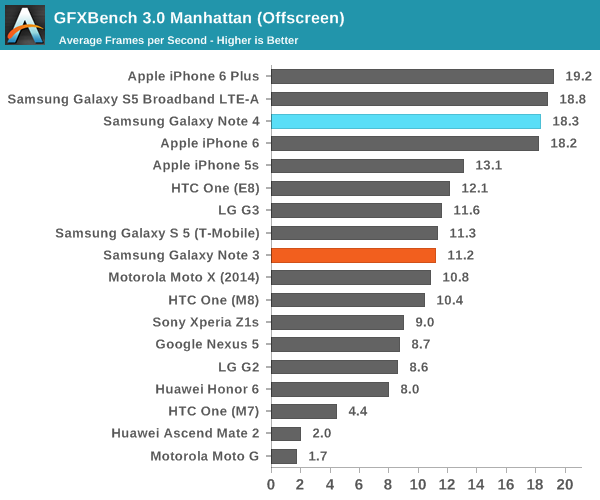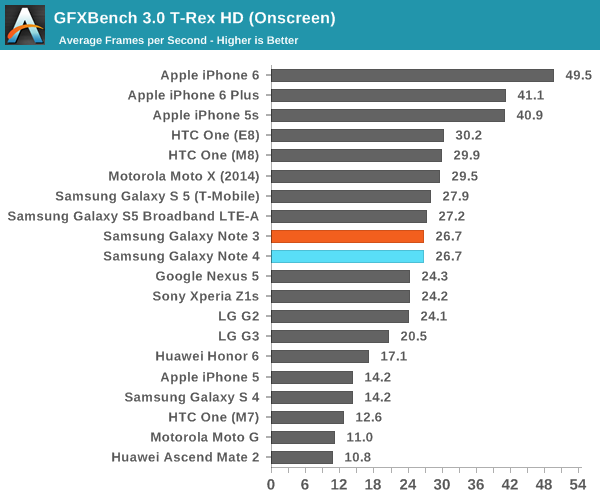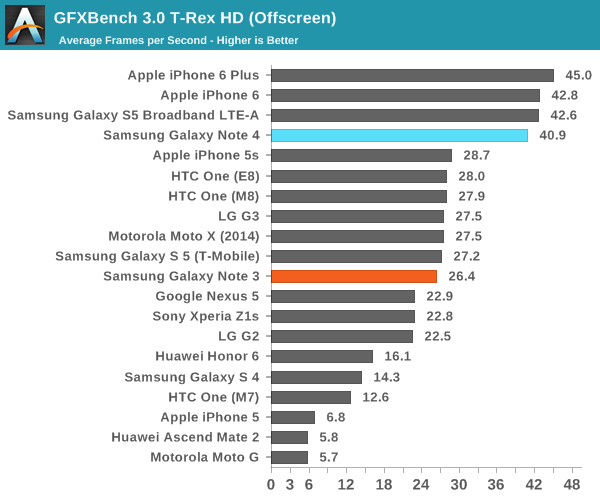 Once again, the Galaxy Note 4's GPU performance line up quite closely with what we expect from the Adreno 420. However, due to the higher 1440p resolution the performance improvements from the Adreno 420 are relatively small or none at all unless the application renders at 1080p.
NAND Performance
While NAND performance is generally an area where it's important to avoid dipping too low, there's are some cases that seem to improve in responsiveness with faster NAND, such as updating apps in the background while doing other tasks or similar cases where data committed to NAND becomes relatively random. In order to test this we use Androbench with some custom settings.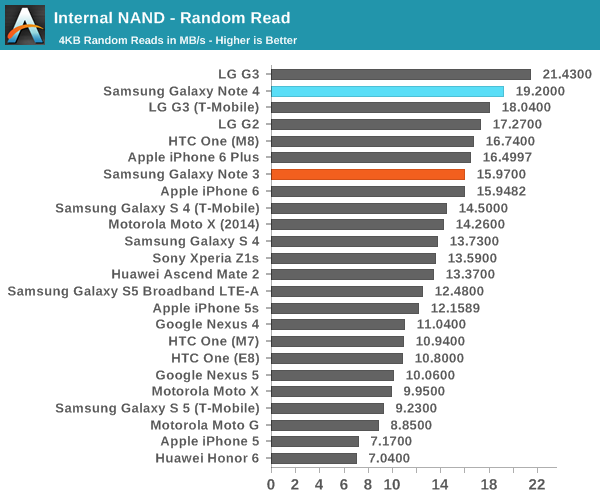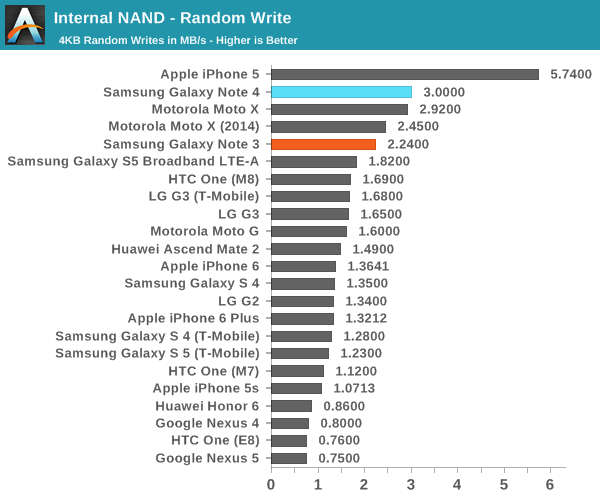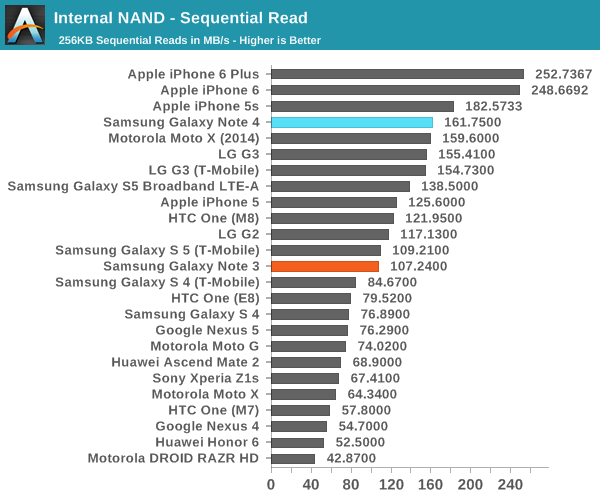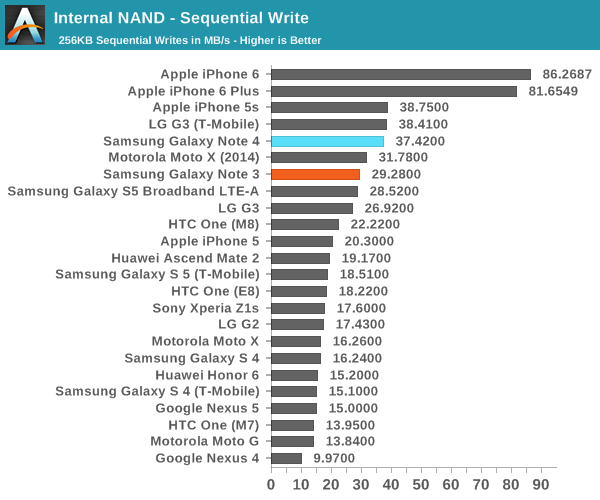 As one can see in the test results, Samsung continues to stay near the front of the pack when it comes to NAND performance. One shouldn't expect storage performance to become a bottleneck on this device.