4) Now you can have a good look at the motherboard. The two connectors at the front are for the memory cards, the two connectors at the back are for the analog and "digital" AV outputs. The connector on the board towards the upper right is the interface to the mini-DVD drive.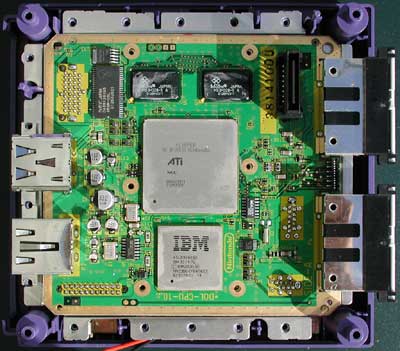 Click to Enlarge
5) Pulling out the motherboard you are now able to look at its backside: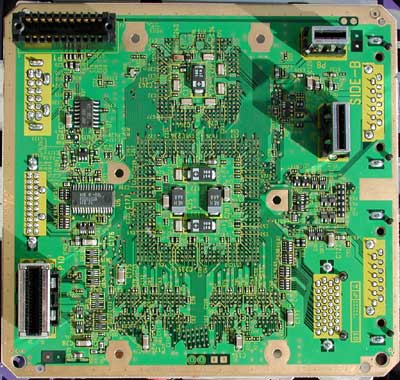 Click to Enlarge
Clockwise starting at the upper left we have the power connector, serial ports 1 & 2 and finally the high-speed parallel port connector.
6) The GameCube's size is significantly reduced because of the fact that the power supply in the unit does not perform any AC-DC conversion. This conversion is handled in an external power brick that ships with the console.