Company of Heroes 2
Our second benchmark in our benchmark suite is Relic Games' Company of Heroes 2, the developer's World War II Eastern Front themed RTS. For Company of Heroes 2 Relic was kind enough to put together a very strenuous built-in benchmark that was captured from one of the most demanding, snow-bound maps in the game, giving us a great look at CoH2's performance at its worst. Consequently if a card can do well here then it should have no trouble throughout the rest of the game.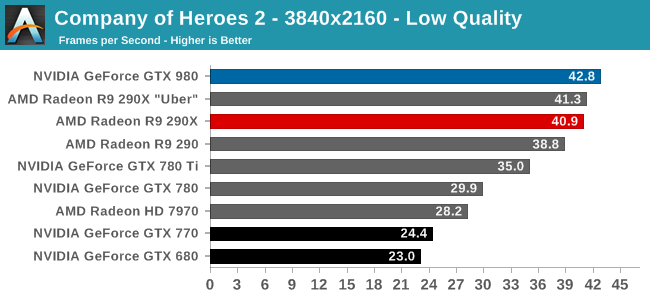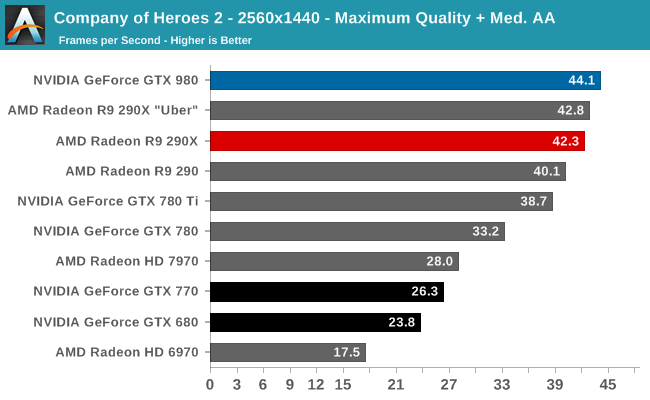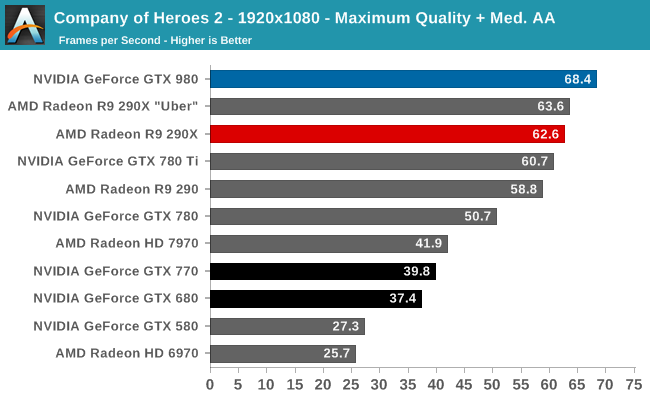 Since CoH2 is not AFR compatible, the best performance you're going to get out of it is whatever you can get out of a single GPU. In which case the GTX 980 is the fastest card out there for this game. AMD's R9 290XU does hold up well though; the GTX 980 may have a lead, but AMD is never more than a few percent behind at 4K and 1440p. The lead over the GTX 780 Ti is much more substantial on the other hand at 13% to 22%. So NVIDIA has finally taken this game back from AMD, as it were.
Elsewhere against the GTX 680 this is another very good performance for the GTX 980, with a performance advantage over 80%.
On an absolute basis, at these settings you're looking at an average framerate in the 40s, which for an RTS will be a solid performance.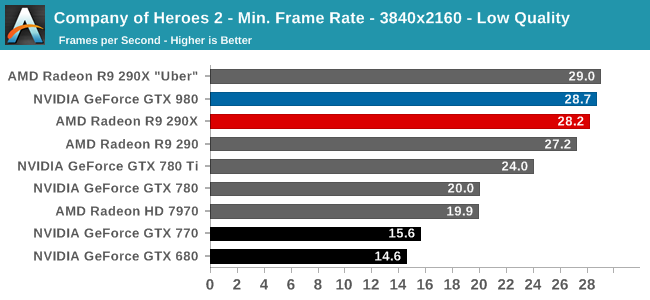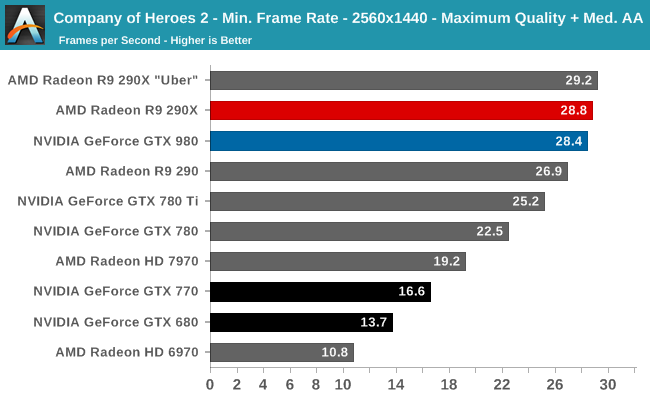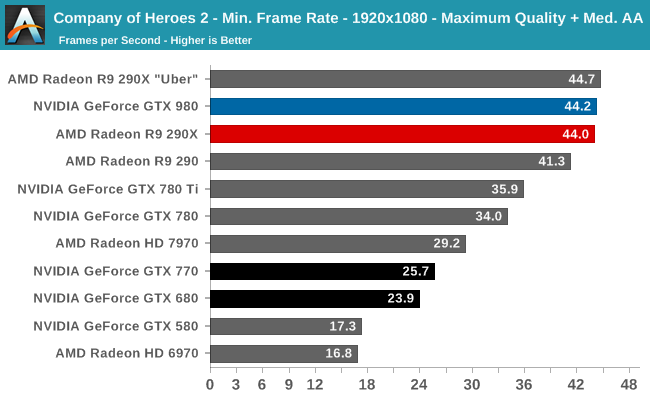 However when it comes to minimum framerates, GTX 980 can't quite stay on top. In every case it is ever so slightly edged out by the R9 290XU by a fraction of a frame per second. AMD seems to weather the hardest drops in framerates just a bit better than NVIDIA does. Though neither card can quite hold the line at 30fps at 1440p and 4K.