Software
Like the Lumia 630, the 930 ships with Lumia Cyan firmware, which adds a few additions to the phone. Unlike Android phones, there is no customization of the operating system itself, so in this section we will take a look at several of the unique Nokia apps as well as improvements to Windows Phone 8.1 since it launched a few months ago.
As with the Lumia 630, Cyan finally brings adjustable display brightness as well as advanced color profiles. In addition, the lock screen timeout can now be set to "never" which was not always possible on older Nokia Windows Phones.
You also get access to the excellent HERE branded navigation apps, with HERE Drive+ for driving, HERE Maps as a general navigation app, and HERE Transit for using public transportation. They are a great alternative to Google Maps, which, as with most Google services, do not exist as a first party app on Windows Phone.
SensorCore, explained in the Lumia 630 review, is a low power portion of the Snapdragon 800 SoC which allows the phone to act like a pedometer. At IFA 2014, Microsoft announced that SensorCore is going to expand its capabilities this fall as well with the addition of "Hey Cortana" passive activation of Windows Phone's digital assitant to bring it parity with "Ok, Google" on the Android platform.
Microsoft is in the middle of transitioning the Nokia branded apps to Lumia apps, which makes sense with the acquisition of Nokia a few months ago. One example is the Nokia Storyteller app, now rebranded Lumia Storyteller. Storyteller collects your photographs and groups them by date and location into videos set to music, similar to HTC's highlights reel. It is a neat feature and it does a good job with the photos if you like that sort of thing.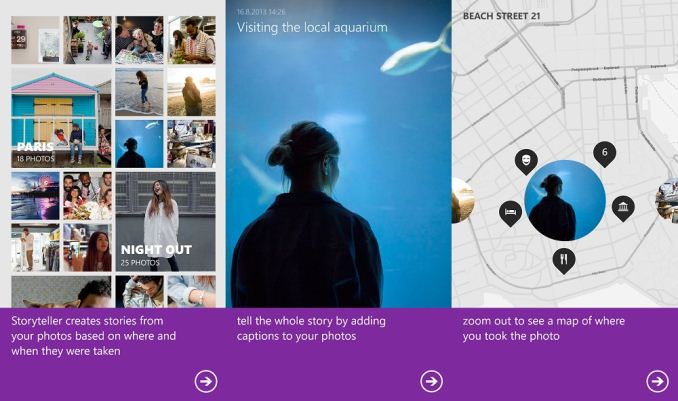 Storyteller works in conjunction with the "capture living images" option in the camera settings. This setting makes the camera capture a short amount of video prior to each photo being taken. Then, when scrolling through your camera roll, the images will have a bit of movement to them. It is an interesting, if creepy effect. This setting does not affect the still photo itself and must be stored separate from the image. Here is a video from Nokia showing it in action.
If living images in your camera roll creep you out, you can disable them in the Nokia camera settings.
The latest version of Windows Phone also brought some changes that are worth mentioning. First, the browser has been enhanced to give a better mobile experience. It has certainly helped out with mobile sites, with the caveat that you will often be offered access to the iPhone app for a site. One thing that would still be a great addition to Windows Phone's browser is a navigation button to jump to the top of the page. Hopefully this will come soon.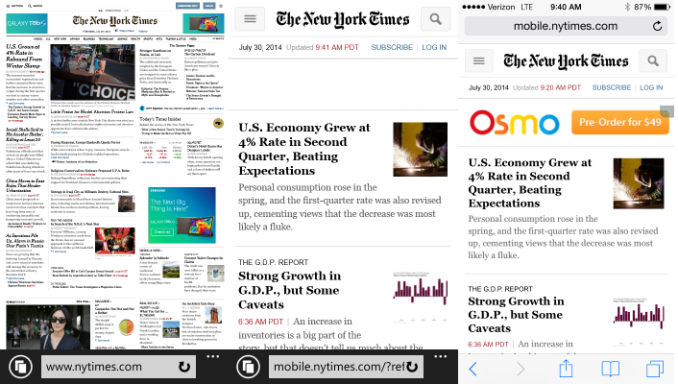 IE 11 old (left) IE 11 new (center) Safari (right)
The other major addition since Windows Phone 8.1 was launched is native folder support. Being Windows Phone, these folders would not be much good if they did not support the live tile nature of the operating system, so they are live folders. To create a folder, do a long tap on a live tile and then drag it over another live tile. Tap a folder to expand it, and tap again to close it up. It is fast, simple, and actually works really well.

Live Folder closed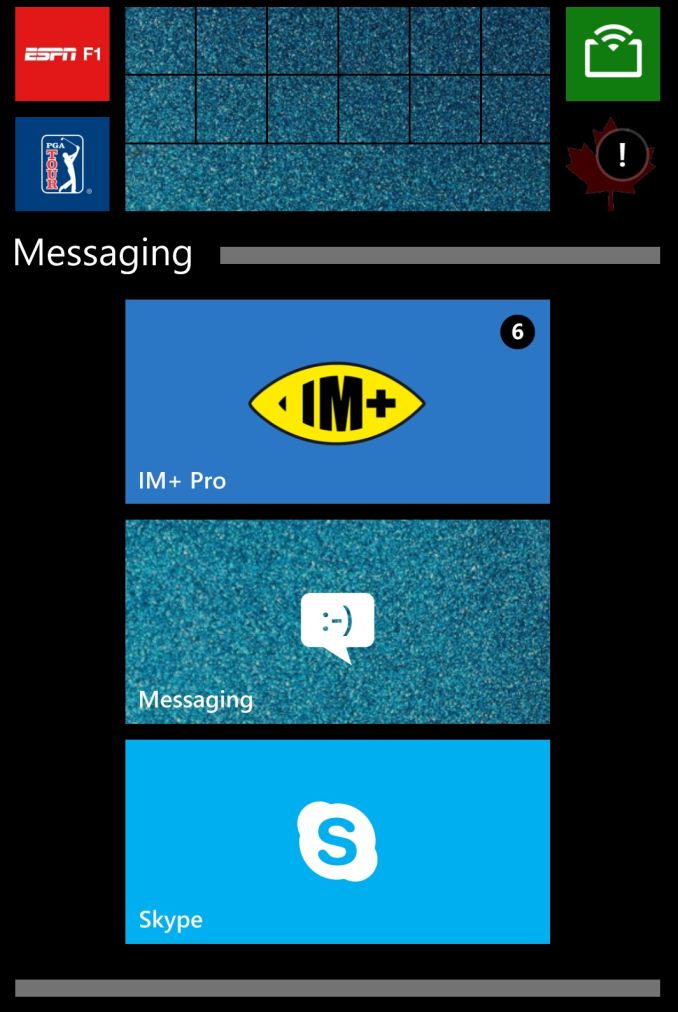 Live Folder Open
In addition, Bluetooth is updated for PAN 1.0 profile, aptX codec support for A2DP, and browsing support for AVRCP are now supported. NTP was for some reason never supported in earlier versions of the OS, with Windows Phone instead relying on carriers providing the time over the cellular network. That is not ideal as not all carriers do this properly, and if you do not have a SIM in your phone your time must be set manually, and then it wipes it out every time you reboot. This obvious addition of NTP support rectifies these shortcomings. For a full list of the changes, please see this page.
It always seems like Windows Phone is behind a bit compared to other mobile platforms, but these incremental updates are a good step to closing that gap. There are quite a few behind the scenes changes as well for this update so if Microsoft wants to have any chance to catch up, this is important.