CPU Performance
As the first Tegra K1 device the Shield tablet is especially interesting. For those unfamiliar with the Tegra K1, NVIDIA integrated four ARM Cortex A15r3 variant cores along with a fifth companion A15r3. While on the surface it seems the CPU configuration it's largely similar to the Tegra 4, there are some substantial differences. On the process tech side, the move to 28HPm adds SiGe source and drains for PMOS transistors, which dramatically improves drive current and makes it possible to bump clocks up to 2.2GHz for the CPU cores. The new revision of Cortex A15 also means that there's better power management which should help with power efficiency (and thus battery life). The result is that peak CPU voltage drops from 1.4 volts in Tegra 4 to 1.2V in Tegra K1, and peak clocks are higher in the K1 as well.
Of course, the truly interesting aspect are benchmarks, as those will really show the differences between Tegra 4 and Tegra K1. It will also help to establish how Tegra K1 fares against the competition.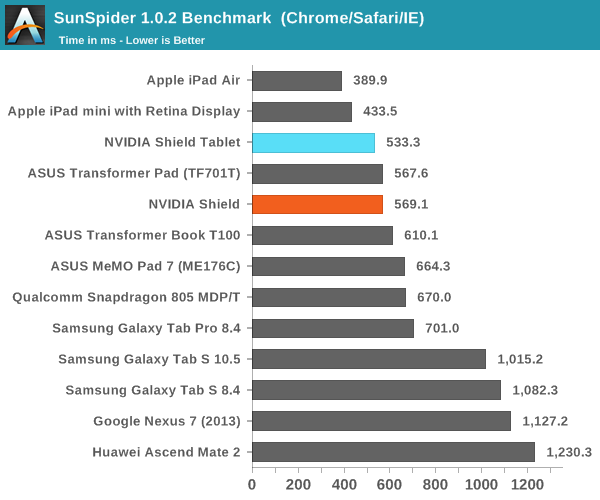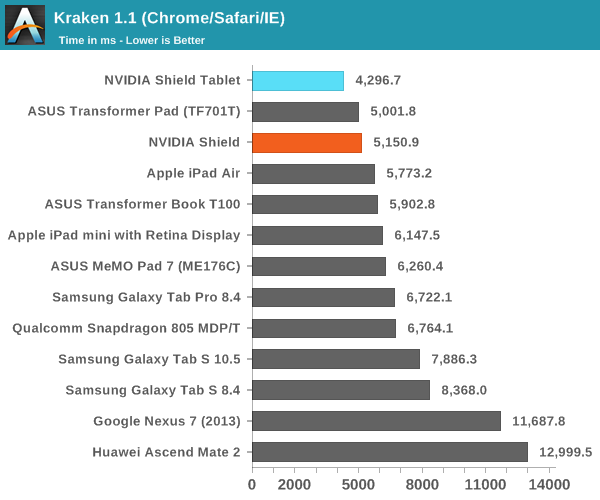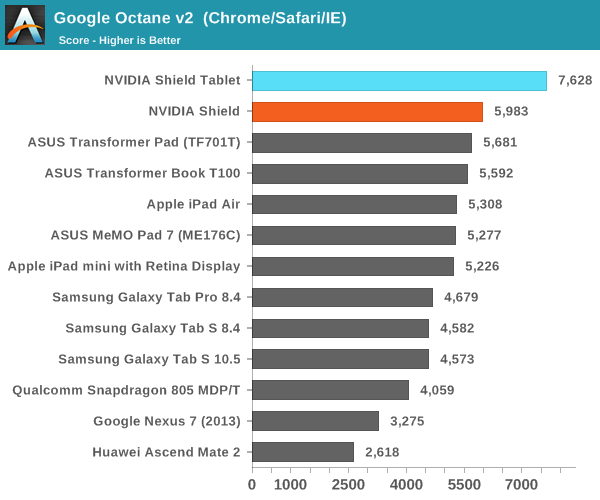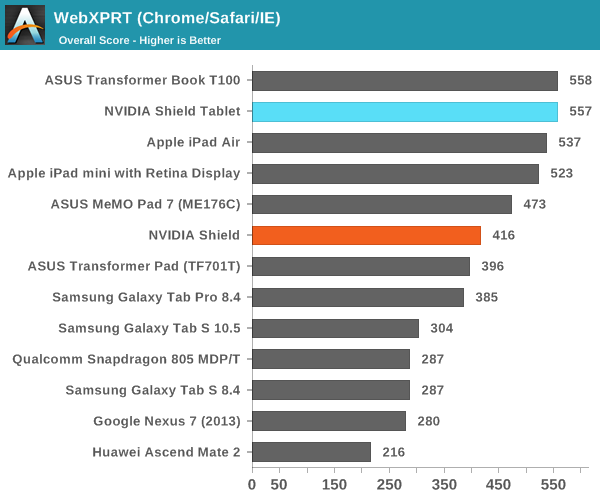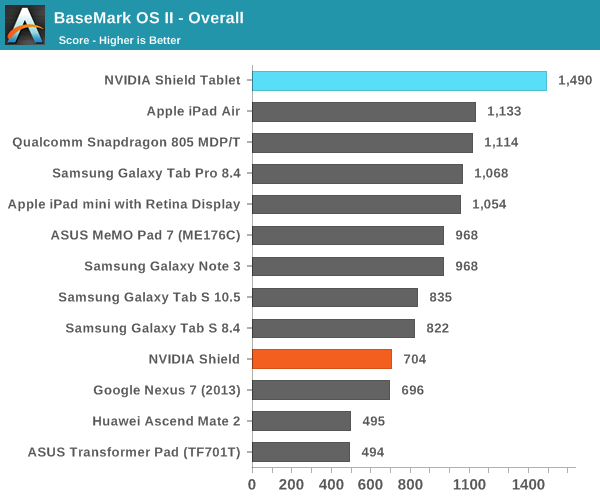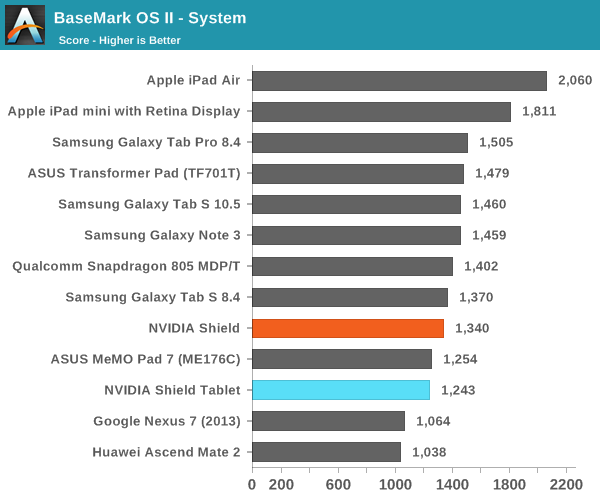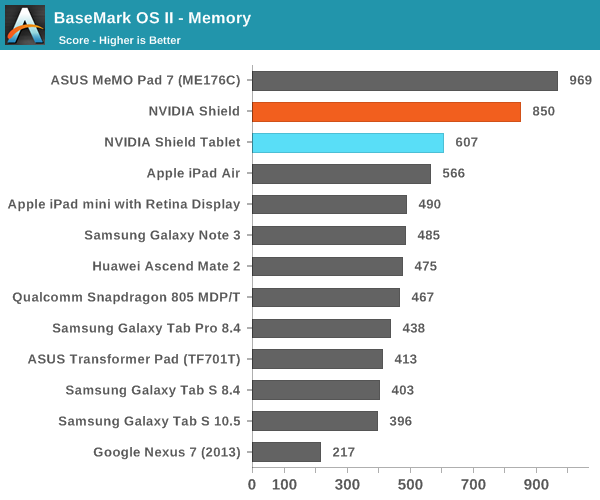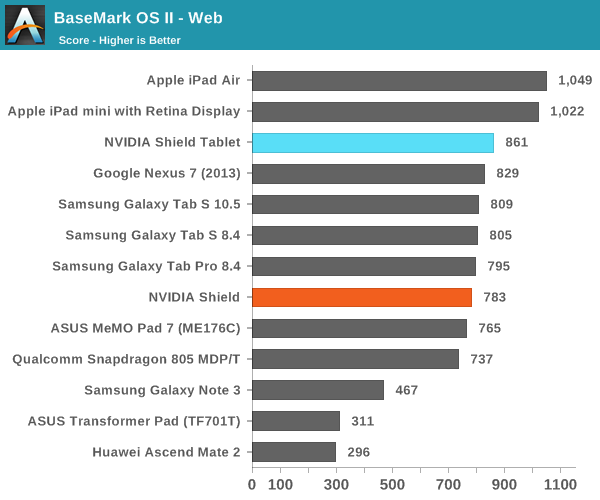 Despite the largely similar clock speeds compared to the Snapdragon 800 we see that the Tegra K1 is generally a step above in performance. Outside of Apple's A7 SoC and x86 SoCs, NVIDIA is generally solidly ahead of the competition. Of course, as a gaming tablet there's a strong need for GPU performance, so we'll look at that next.