GPU Benchmarks
On the GPU side, the Tegra K1's GPU is derived from the same Kepler GPU architecture we've seen in notebooks and desktops - albeit in a single SMX configuration. There are some power focused changes to mobile Kepler, and I'd reference our initial article on Tegra K1's architecture for those interested in learning more. In this device, the GPU can run anywhere between 72 MHz to 852 MHz.
I included Surface Pro in a couple of the tests below just to show how far NVIDIA's Shield Tablet and Tegra K1 get in terms of pushing the envelope in gaming performance. Tegra K1 can deliver better GPU performance than the original Surface Pro, and given its price and thermal constraints isn't too far off of the newer Surface Pro tablets as well.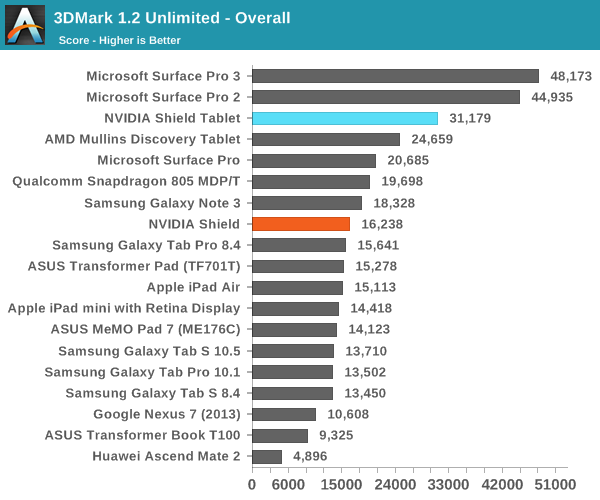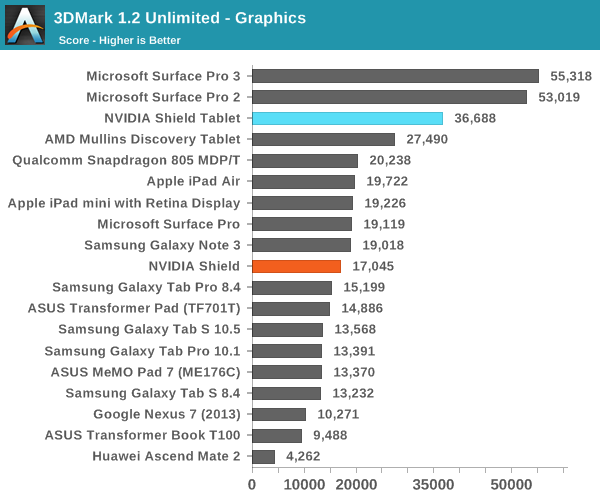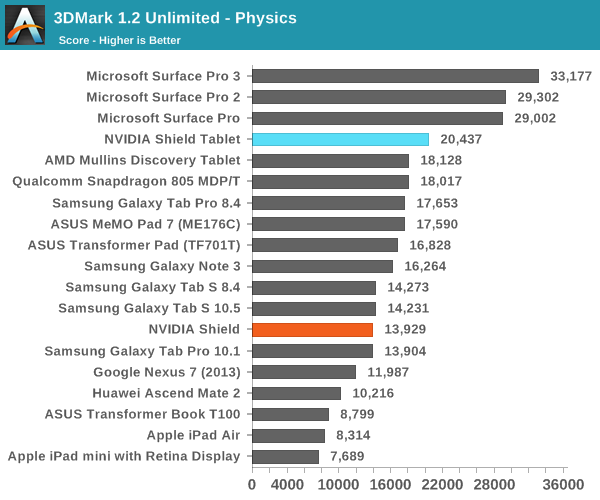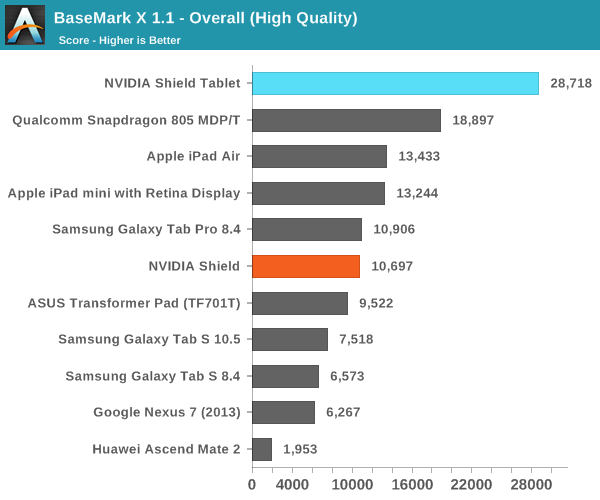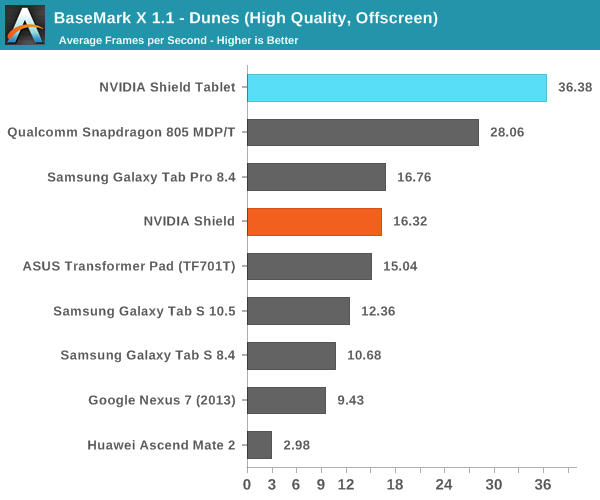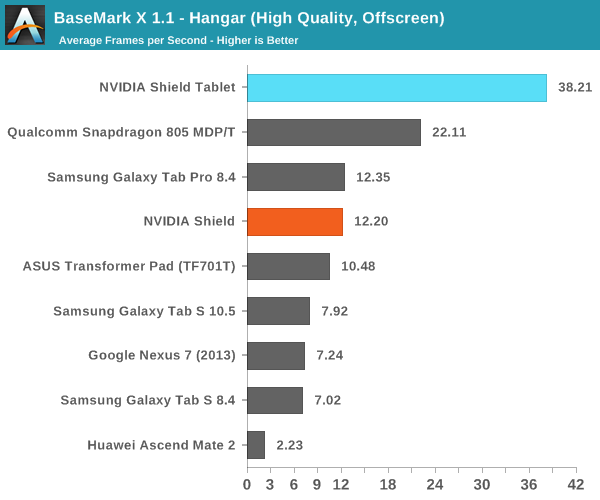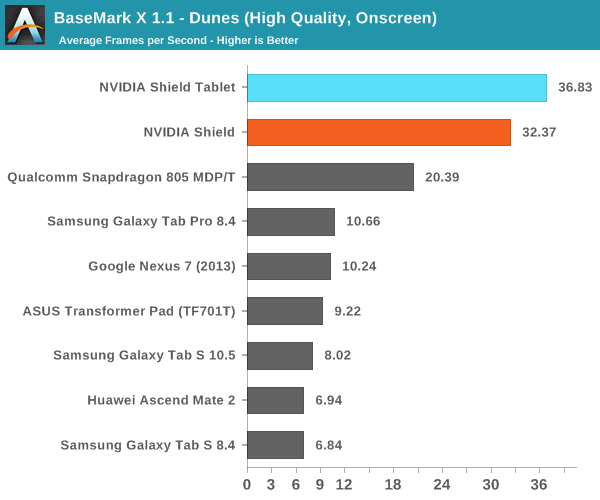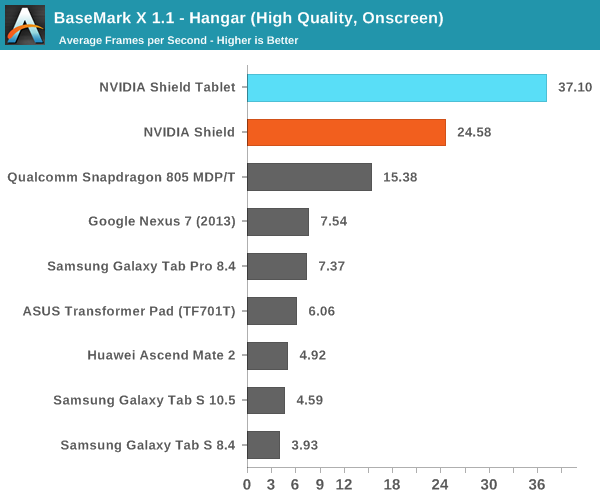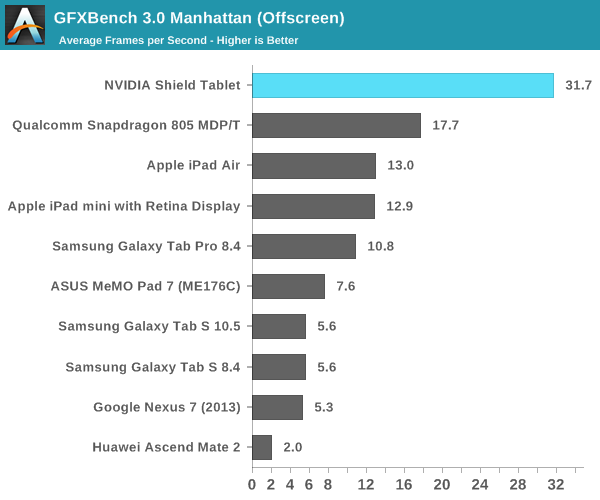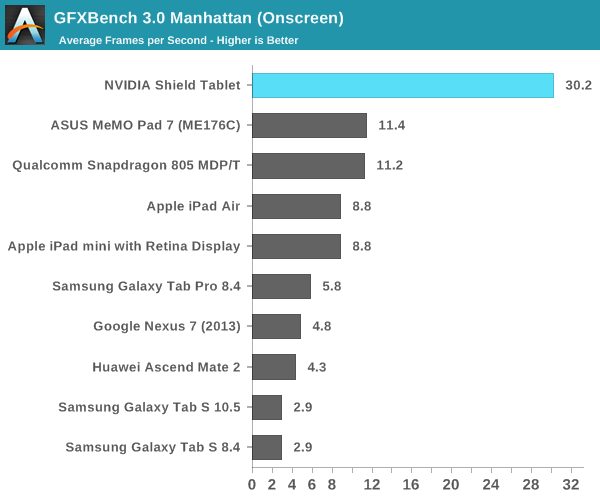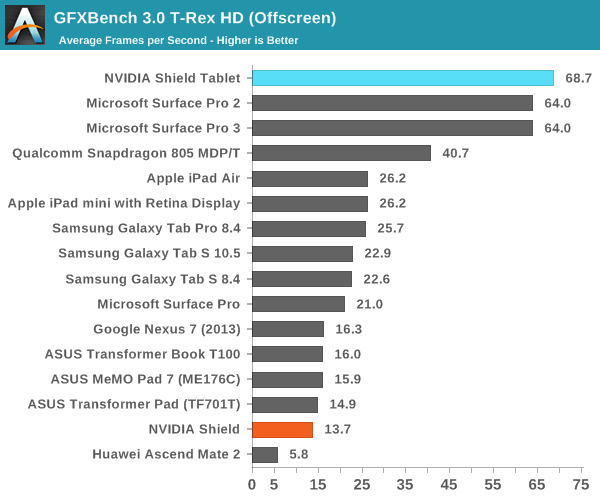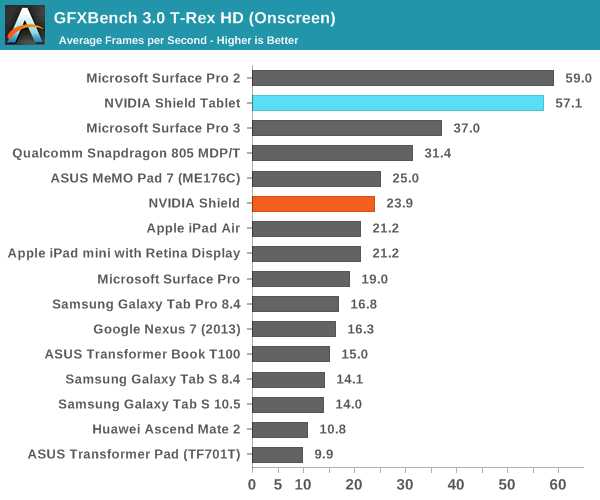 When it comes to GPU performance, there's really no question: the Tegra K1 is easily the fastest in all of our GPU benchmarks. It handily beats every other ARM SoC, including the newest generation of SoCs such as the recently introduced Snapdragon 805 and its Adreno 420 GPU. It's worth noting that the Snapdragon 805 is likely aimed more at smartphones than tablets, although we are looking at its performance in Qualcomm's tablet development platform here. Until we get a look at Snapdragon 805 power consumption we can't really draw any perf/watt conclusions here. Ultimately, the only thing that can top the Shield Tablet is Surface Pro line, which uses more powerful laptop-class hardware.