IT/Enterprise Computing Performance
We imagined that increasing the amount of concurrent memory accesses would stress the theoretical bandwidth differences between the i850 and the P4X266 more than we had before so we turned to Office Bench 2001.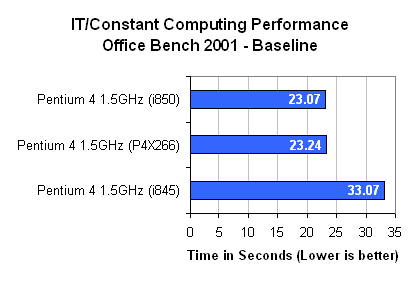 Although virtually all platforms are able to perform well in the baselines test, the i845 takes about 40% longer to complete the script than both the i850 and P4X266.  The two big bandwidth platforms offer the same performance levels once again.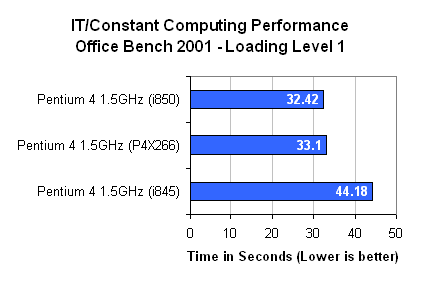 Increasing the load does nothing to the standings, the P4X266 and i850 are still performing the same.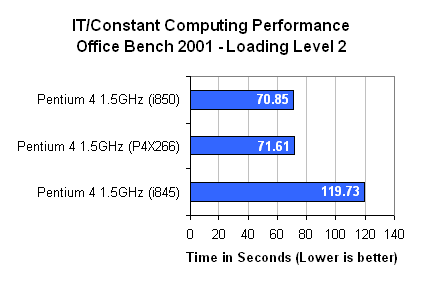 The i845 becomes very disappointing here.  The i850 and P4X266 are able to complete this test in almost half the time. 
In spite of our original assumptions that we'd see a difference between the i850 and P4X266 here, we saw nothing of the sort.  We're half-way through our benchmarks and so far it seems like VIA has a winner but let's save conclusions for later.