And finally, door number three
The last panel that covers the 1124's chassis is the only one that's screwed in place, simply because there is usually no reason you'll need to gain access to what's lies beneath it.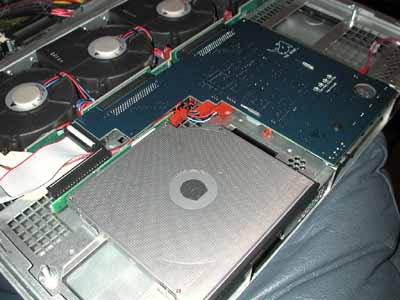 Click to Enlarge
The slimline 24X CD-ROM drive is below this panel, as well as the controller board that interfaces with the Thunder K7 to bring the lights and switches to the front of the case; the board also interfaces with the hot swap backplane.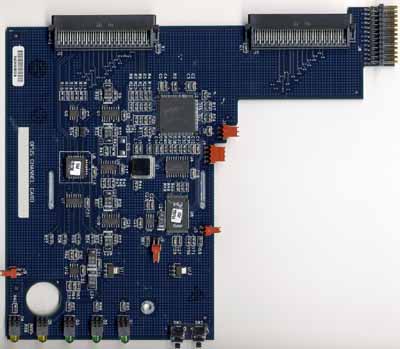 Click to Enlarge
A floppy power connector and floppy cable are also located under this compartment should you need to hook up a floppy drive.  Again, not necessary, but definitely very convenient.