Input Lag is still measured using the Leo Bodnar lag tester at 1080p. The LG supports 1:1 scaling modes as well as aspect and wide. In all these modes I had the exact same results so whatever scaler LG is using for this is very quick. If you run a game at native resolution or scaled you will likely see similar results.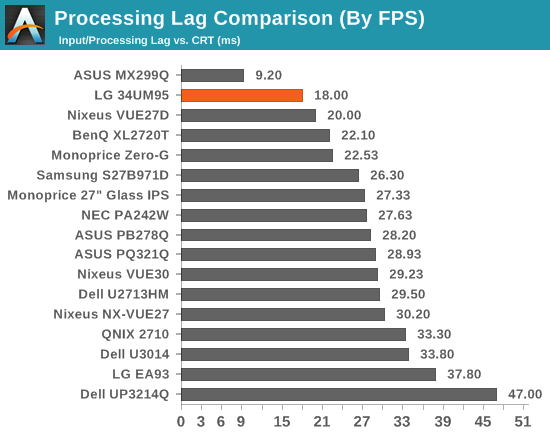 I measure lag at a scant 18ms. For almost all gamers this should be fast enough, and with the extra wide view you'll potentially see more of the environment when playing games. Of course, this is dependent on the game, and some games will simply crop the top and bottom rather than expanding your field of view.
Gamutvision reports that 73% of the AdobeRGB gamut is covered by the LG 34UM95. This is right by the 99% of sRGB coverage that LG specifies for the display, and what you should expect with White LEDs and an IPS panel.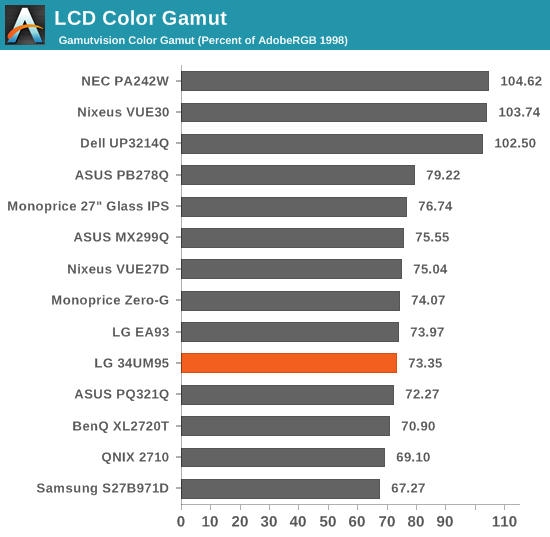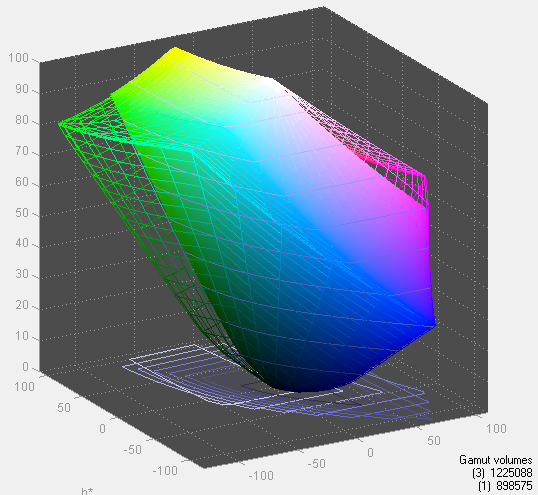 The power draw is comparable to a 27" LCD despite the larger size of the LG monitor. Even with a USB hub and Thunderbolt ports, the power draw is good here considering the size and resolution.