Performance?
Yes, we did monitor performance. But it simply was not worth talking about: the results at 20°C inlet are almost identical to those at 40°C inlet. The only difference that lower temperatures could make is a slight increase in the amount of time spent at higher Turbo Boost frequencies, but we could not measure any significant difference. The reason is of course that some of our VMs are also somewhat disk intensive.
Conclusion
The PUE optimized servers can sustain up to 40°C inlet temperature without a tangible increase in power consumption. It may not seem spectacular but it definitely is. The "PUE optimized" servers are simply improved versions; they do not need any expensive technology to sustain high inlet temperatures. As a result, the Supermicro Superserver 6027R-73DARF cost is around $1300.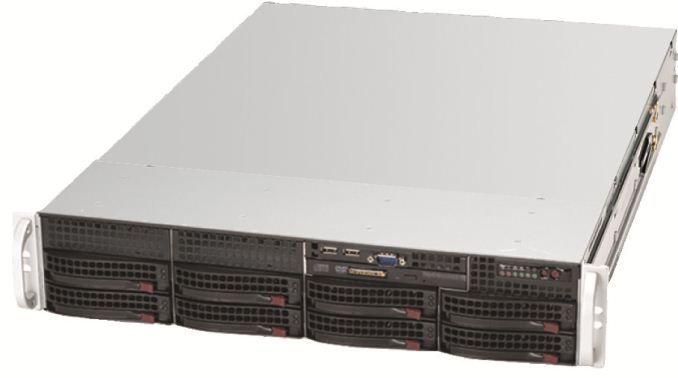 That means that even an older data center can save a massive amount of money by simply making sure that some sections only contain servers that can cope with higher inlet temperatures. An investment in air-side or water-side economizers could result in very large OPEX savings.
Reliability was beyond the scope of this article and the budget of our lab. But previous studies, for example by IBM and Google, have also shown that reasonably high inlet temperatures (lower than 40°C) have no significant effect on the reliability of the electronics.
Modern data centers should avoid servers that cannot cope with higher inlet temperature at all cost as the cost savings of free cooling range from significant to enormous. We quote a study done on a real-world data center by Intel:
"67% estimated power savings using the (air) economizer 91% of the time—an estimated annual savings of approximately USD 2.87 million in a 10MW data center"
A simple, solid and very affordable server without frills that allows you to lower the cooling costs is a very good deal.